Written by Staff on June 10, 2020 – 1:47 pm -
SGMRadio.com and the Memphis Quartet Show are pleased to present a new online concert series, live on Facebook, featuring music and live chat with all your favourite gospel music quartets.
Beginning June 17, and running through June 20, Jack Armstrong will host this live radio event from the SGMRadio.com online radio studios. He will play music from the artists listed for each evening at the Memphis Quartet Show. Artists and MQS board members will be appearing in the chat room to talk with fans.
"The Memphis Quartet Show is one of my favorite events that The Bibletones do all year," says  Armstrong. "I, like many people, will miss being in The Cannon Center, June 17 – 20, hearing some of the best quartets in Southern gospel music. SGMRadio is proud to have the Memphis Quartet Show lineup on each night and do a Facebook live event on the SGMRadio FB page, with many artists joining in each night. I am looking forward to seeing you each night."
Artists that were previously scheduled to appear at the Memphis Quartet Show 2020 include: Legacy Five, Dixie Echoes, Kingsmen, Dove Brothers, Bibletones, Inspirations, Guardians, Blackwood Brothers, Mark Trammell Quartet, Old Paths, Diplomats, Lefevre Quartet, Primitive Quartet, Gold City, Triumphant, Ernie Haase and Signature Sound, Second Half Quartet, and the legendary Fairfield Four.
These concert events will begin at 6:00 p.m. (CST) every evening on SGMRadio.com and also on Facebook live at facebook.com/SGMRadio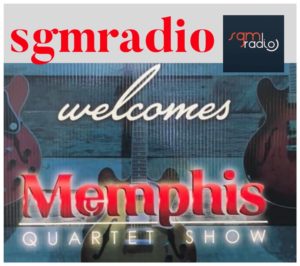 Gospel music fans who have been missing their favorite concert events will enjoy hearing music from these exceptional quartets, as well chatting with their favorite artists, from the comfort of their own homes. No lineups, no uncomfortable seats.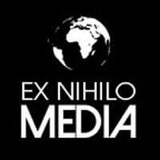 Quartet fans, please note that the line up from 2020 will be the same for Memphis Quartet Show 2021. For more information and tickets for MQS 2021, go to quartetshow.com.
Did you know that you can receive the printed, full-color version of SGNScoops Magazine by subscription? Find out more 
HERE
.
Find SGNScoops Magazine On Facebook 
HERE.
You can download the latest edition of SGNScoops Magazine 
HERE.
Read the latest edition of SGNScoops Magazine online
HERE
.
Listen To Today's Gospel Music
HERE
Tags:
Facebook Live
,
gospel music
,
Jack Armstrong
,
Memphis Quartet Show
,
Quartet Music
,
SGMRadio
,
Southern Gospel Music
Posted in
announcements
,
artists
|
Comments Off

on Memphis Quartet Show online free concert series on SGMRadio.com
Written by Staff on June 1, 2018 – 10:07 am -
Several weeks ago, author Selena Day, a regular contributor to SGNScoops Magazine and wife of Chuck Day, Christian Country vocalist, wrote an open letter to pastors regarding outside Gospel artists being invited to sing at churches. To read it in its entirety, click here. Selena gives pastors valid reasons for inviting musicians to their services, including drawing new people into that assembly.
Pastor Stephen Widener, from Lenoir, North Carolina, who also writes for SGNScoops and SGMRadio in the column "Pastor's Ponderings," responded to Selena Day's open letter. He writes,
The open letter that was in Scoops had me thinking because I have been on almost all ends of that situation.
As you know that as a singer/musician (with the Gospel group Faithful,) I don't charge churches to sing and most of them give us a love offering. Now if we do travel more than, say, two hours, we may ask for enough to take care of expenses but that's it.
As a minister of a small country church, I have been asked to bring artists in and I am glad to do this, but my dad (senior pastor) has final say about who comes because they are an extension of the ministry we (the church and its leaders) have. Plus, I have had a lot of groups ask how many people might attend their concert. I may say I don't know because there are less than 300 people who live in that part of the world!  Yes, this has happened on more than one occasion.
Then there are people like Mylon Hayes, who don't have a problem coming to where I am for a love offering and I love people like him. I have packed places out when that happens.
But then there is also the concert promotion side, of which I am also familiar, because of my work with Tony Greene for years. Last year, I was working on bringing the Talleys to a local church. This country church is losing members left and right, due to age and other issues. So, to try to bring people in, they asked me to speak to the Talleys, a group who would certainly fill the church. I spoke with them and Harper Agency (talent representative) to bring them in, but when the current leaders talked to them, they only promised the group a very low love offering. Now, I knew the Talleys would have gotten a much larger offering easy with a full house of 500 people. I even went to Lauren and had her waive the fee for the gas expense for the bus, but the promise of the low amount, which was insufficient for the Talleys to make the trip, ended the whole thing. I was saddened because they don't even get 50 people on a regular Sunday night. The concert would have brought new people in, had the leaders been more farsighted.
I have been praying for an opportunity to have a summer sing here so we can bring other groups in, as Tony Greene did for years in Boone.
So I feel for her and know what she is experiencing.
God bless,
Stephen Widener
For more by Stephen Widener, click HERE.
READ The latest PDF Version Of SGNScoops Magazine here.
Download The latest PDF Version Of SGNScoops Magazine HERE
Find SGNScoops Magazine On Facebook HERE
Listen Online To The Best In Todays Gospel Music HERE
Tags:
Chuck Day
,
church music
,
gospel music
,
Selena Day
,
SGMRadio
,
sgnscoops
,
Stephen Widener
Posted in
announcements
,
Christian interest
,
sgn scoops magazine
,
special feature
|
Comments Off

on Pastor Stephen Widener responds to Selena Day's Open Letter about Musicians in Church
Written by Staff on July 21, 2016 – 9:47 am -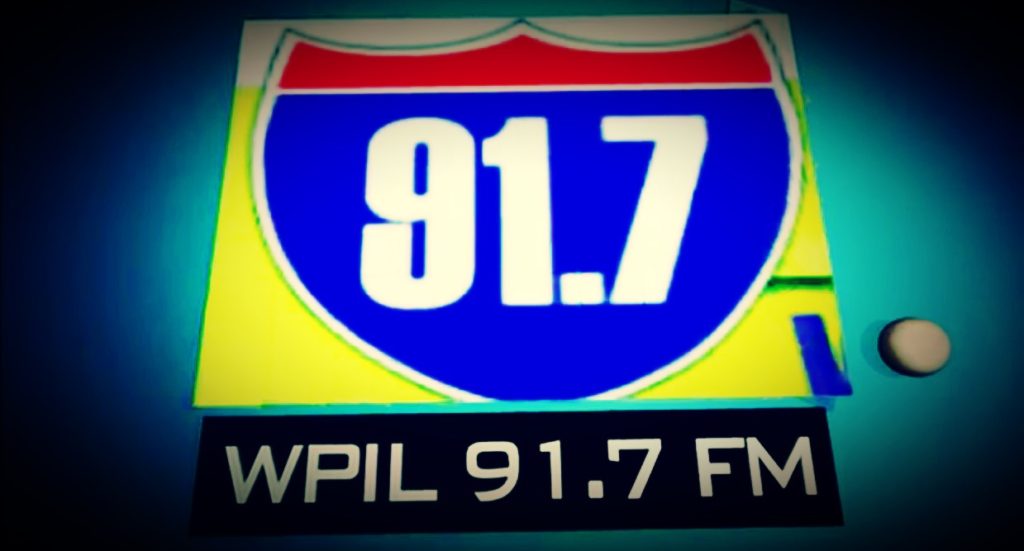 SGMRadio began in 2004 with an online station and artist features, a format that saw the site win the Singing News' FAVORITE INTERNET RADIO PROGRAM in 2011. Over the years there have been some changes, but website owner Rob Patz is thrilled to announce that SGMRadio is now live streaming WPIL FM out of Heflin, Alabama.
SGMRadio encourages Gospel music fans to visit the website daily to listen to the best of today's national and regional Gospel music artists. WPIL FM presents a mix of Southern and Country Gospel, from the top 100 as well as beloved favorites.
You can still find artist features as well as radio news and articles from Bryan and Yvonne Hutson, Stephen Widener, site editor Lorraine Walker and others.
Visit SGMRadio website today and be sure to listen to great Gospel music as we live stream WPILFM.
Tags:
country gospel
,
gospel music
,
SGMRadio
,
southern gospel
,
WPILFM
Posted in
announcements
,
breaking news
|
Comments Off

on SGMRadio announces live streaming of WPILFM
Written by Staff on May 7, 2016 – 8:10 am -
By Steve Boctor—Husband, Father, Author and Pastor
Mother's Day can be an absolutely wonderful day of celebration. I can picture the children and their dad tip toeing to the kitchen early in the morning quietly making breakfast for their mother. They set the plate of food, a hot cup of coffee, her favourite flower and a card on the tray and bring it all up to her while she's still in bed. What a special moment of love and appreciation for such a deserving mother.
However, Mother's Day can also be very difficult for some women as it can conjure up many feelings of sadness and pain.
– Some are hurting because the mother you love deeply passed away.
– Others are wrestling with the reality that your mother has been diagnosed with a terminal illness and cherishing every moment you have with her is bitter sweet.
– Some have longed to be a mother for so long; but the medical reports have crushed those dreams.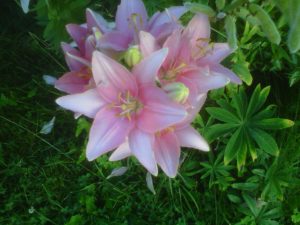 – Some of you may even be grieving, or angry, because you never really had a good mother in your life and were left to raise yourself.
– Some mothers are feeling the tremendous burden of a child (or children) that has not only left home, but is living an unhealthy lifestyle.
– Some are even dreaming of how old your child would be today if they weren't taken from you so prematurely.
On such a day as this, no matter how good or difficult it may be, I believe there is one thing worth remembering: God created each of you with unique qualities that are worth honouring and celebrating.
The Apostle Paul wrote; "Whatever is true, whatever is noble, whatever is lovely, whatever is admirable—if anything is excellent or praiseworthy—THINK ABOUT (ie FOCUS on) such things." (Philippians 4:8)
Tags:
Mothers Day
,
SGMRadio
,
Steve Boctor
Posted in
Christian interest
,
SGM Radio
|
Comments Off

on Celebrating Mother's Day not always easy, possibly painful
Written by Staff on September 24, 2015 – 5:25 am -
It's time to wish a very HAPPY BIRTHDAY to our own Rob Patz. Rob is publisher of SGNScoops digital magazine, owner of all SGNScoops and SGMRadio websites and CEO of Coastal Media. He is known and loved by Gospel music artists, industry personnel and every one he meets.
Go to the SGN Scoops Facebook page and wish Rob a Happy Birthday today!
Tags:
coastal media
,
gospel music
,
rob patz
,
SGMRadio
,
sgnscoops
Posted in
announcements
,
breaking news
|
Comments Off

on Happy Birthday to Rob Patz
Written by SGN Scoops Staff on September 14, 2015 – 9:32 am -
Want To Be A Southern Gospel DJ?
Do you have a good knowledge of Southern Gospel and a good sense of humor? Do you love to talk and have some free time? SGM Radio is looking for a volunteer DJ to help with its online radio station. If this sounds like you, contact Rob Patz today! Rob@sgnscoops.com
Find The Best Southern Gospel Music Online Here
Tags:
SGMRadio
,
Southern Gospel Music
,
Southern Gospel News
Posted in
announcements
|
Comments Off

on Want To Be A Southern Gospel DJ?
Written by Staff on July 23, 2015 – 9:40 am -
From Bryan Hutson …
This month's article may be the most difficult yet most transparent one for me.
It is difficult because it's a subject that I have failed at MISERABLY.
I have said before that Yvonne and I don't have marriage counseling degrees framed on our wall. We don't ever want to be perceived as "having it all together" because we don't. We have both attended the "Marriage School of Hardknocks." We even feel like we're being hypocritical at times. Many times we find ourselves failing at THE VERY ISSUES that we are preaching for or preaching against.
I admit that when I came into our relationship, that I brought a lot of emotional baggage. Years of hurt, rejection, bitterness and pain. Yes, a lot that I openly admit, that I brought on myself.
The issue that I battle is making my wife and children PAY for things from my "previous life". "Our previous life" is what Yvonne and I call the years BEFORE WE met and married.
I grew to adulthood and made mistakes and in a "previous life", I was TOLD that I was a "mooch" (one who doesn't pull their weight in finances or in the household) and a "Monster" because of my anger issues. I battle those "labels" that were put on me. See, if you're told something long enough, it's hard NOT to believe it.
A few weeks ago, Yvonne and I were riding in the car after seeing our Granddaughter being born and she inadvertently said something innocent that I took offense to. My mind raced back to my "previous life" where I felt like my feelings didn't matter and I wasn't allowed to voice my opinion about certain issues. After Yvonne innocently made her remark, I emotionally shut down and as she asked "What's wrong?" I kept repeating "Nothing, I'm fine."
At that moment, I allowed the enemy a foothold. I allowed the devil to whisper to me "Here we go again, YOUR opinions didn't matter and YOU don't matter."
See, I KNOW Yvonne's heart and I should've realized that she never meant to hurt me. I was allowing the baggage of my previous life to weigh me down IN THIS LIFE. I CHOSE to be offended and instead of letting it go, I held onto that pain for 2-3 days.
I also allowed the enemy to keep re-stating those lies to me. "YOUR opinions don't matter, because YOU don't matter. If you tell her how you feel, you'll be perceived as a Monster."
I was distant and quiet that week. It was like there was the "Elephant In The Room" but I didn't want to talk about it.
Which in turn caused Yvonne to feel like she wasn't worth it and our marriage wasn't worth fighting for.
I was making Yvonne pay for something that happened to me YEARS ago. However, in order for she and I to have a future…we must deal with our past.
Click the link to read Yvonne's response….
Tags:
Bryan Hutson
,
Christian life
,
marriage
,
SGMRadio
,
Soul'd Out
,
Yvonne Hutson
Posted in
artists
,
Christian interest
,
guest
,
SGM Radio
,
special feature
|
Comments Off

on Bryan and Yvonne Hutson: Baggage Claim
Written by SGN Scoops on November 30, 2012 – 2:37 pm -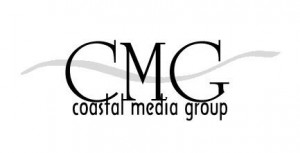 We're excited about the rise in popularity we've experienced this year!  We're now at a place of adding additional gifted writers to our team.  Do you enjoy writing?  Do you love Gospel Music?  We are considering adding feature writers and event writers to our staff at Coastal Media Group. Coastal Media is the parent company of SGNScoops.com, SGNScoops All Digital Magazine, Creekside Gospel Music Convention, The Southern Styles Show, and SGMRadio.com.  We've grown during 2012 and anticipate substantial growth to continue in 2013.  If you are interested in using your writing skills to promote the gospel and gospel music, please email rhonda@sgnscoops.com  for more information.
Tags:
Coastal Media Group
,
Rhonda Frye
,
rob patz
,
SGMRadio
,
sgnscoops
,
SGNScoops Magazine
,
Southern Gospel News
Posted in
announcements
|
Comments Off

on We're Growing!
Written by SGN Scoops on August 24, 2011 – 6:31 pm -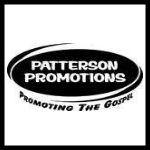 Patterson Promotions Annual Radio Promotions Breakfast at the National Quartet Convention will be held Thursday September 15, 9:30-12:30 at the Louisville, KY, Crowne Plaza. The event is by invitation only and includes an opportunity for charting station Program Directors, DJ's, and VIP's to hear new music of Gospel recording artists. Pauline Patterson of Patterson Promotions announced today the VIP'S that will be co-hosting the showcase. She notes, "We have asked Rob Patz, Evie Hawkins, and Bill Traylor to co-host and we are really looking forward to this event.We do appreciate all the DJ's and stations that play our artists' music. These stations report to the Singing News and this is a time we are happy to set aside once a year to give them an opportunity to hear some of the artists' material performed live. I appreciate our VIP'S agreeing to take time out of their very busy NQC weeks and come listen to our artists."
Rob Patz is President/CEO of Coastal Media Group in Bellingham, WA, the syndicated Southern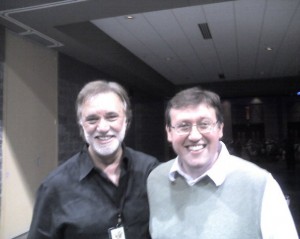 Styles show, SGM Radio, and the popular SGN Scoops Magazine. He also owns the affiliated Diamond Awards and "Diamond Awards on Tour" concert series.
 Bill Traylor is President of Mansion Entertainment, and a partner/owner wtih John Mathis, Jr. and Bill Dykes in the newly launched Pathway Records. Both companies are located in Franklin, TN, where Traylor recently opened the Pathway recording studio. Traylor is also known for his extensive work in television and taking Gospel Music into the homes of millions with his programs over a span of many years. In addition, he travels and sings with the popular Homeland Quartet that also includes members, Mike Allen, Ben Speer, and Joe Thrasher.This year the group charted for the first time on Singing News with the top 40, "When He Set Me Free." The quartet has released another single to radio, "Miracles Will Happen on That Day" and will be performing in this promotions event.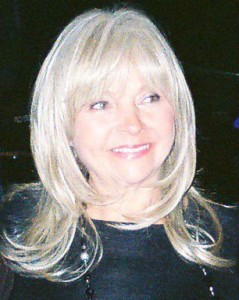 Evie Hawkins is owner of EHA-Nashville, located in Brentwood, TN. The company offers management, direction/consulting, and publicity; primarily to Gospel recording artists. EHA also provides PR services to music industry companies and associated non-profit agencies and associations. She has been involved in Southern Gospel Music in some aspect since age 13 as a singer, songwriter, recording artist, promoter, and a published writer for various music media outlets. Hawkins also serves as a writer for SGN Scoops Digital.Patterson Promotions is based out of Lily, KY and has also had a presence on Music Row in the past year. More info: www.PattersonPromotions.com
Tags:
bill Traylor
,
coastal media
,
eha-nashville
,
Evie Hawkins
,
Mansion Entertainment
,
Pathway Records
,
Patterson promotions
,
rob patz
,
Scoops Magazine
,
SGMRadio
,
Southern Gospel News
,
southern gosple music
,
Southern Styles
Posted in
announcements
|
Comments Off

on Bill Traylor, Rob Patz, and Evie Hawkins to Co-Host Radio Promotions Showcase at NQC
Written by SGN Scoops on August 8, 2011 – 5:37 am -
The guest on the current edition of Gospel Music Today is Rob Patz, of SGM Radio and SGN Scoops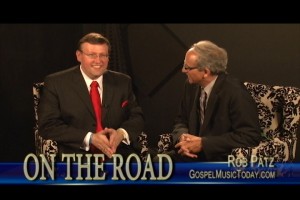 magazine. The Feature Group is Lakeside, and Ken and Jean Grady host southern gospel news and concert updates. Ken and Jean visit a concert in Vian, OK, to hear The Dove Brothers Quartet. Jean reviews a new CD by Mercy's Well, and the show features singing by Brian Free & Assurance and a vintage video with The Hinsons. The latest Gospel Music Today webcast is online now at www.gospelmusictoday.com.
__________________________
Tags:
Brian Free & Assurance
,
diamond awards
,
Gospel Music Today
,
Jean Grady
,
Ken Grady
,
Lakeside
,
mercy's well
,
rob patz
,
SGMRadio
,
sgnscoops
,
Southern Gospel News
,
The Dove Brothers
,
The Hinsons
Posted in
announcements
|
Comments Off

on Rob Patz on Gospel Music Today