Written by SGN Scoops Staff on January 7, 2020 – 12:23 pm -
Nashville, TN  – StowTown Records recently added a well-known artist to their roster. The Steeles, comprised of Jeff and Sherry Steele and their son Brad, have worked as independent artists for the last several years. While their church commitments keep them close to home in Alabama, The Steeles have continued to write and perform music that has consistently charted on The Singing News Top 40 charts.
They feel the time is right for them to reconnect with fans and the industry by being a part of a record label, and StowTown Records is thrilled to be their new home. For co-owner and producer Wayne Haun, it feels like they are just picking up where they left off. "I worked with The Steeles 25 years ago. Most gospel music fans know our rich history together. It's been at least 10 years since I last got to work with them and this just feels like going back home. Not much has changed – except Brad has grown up to be a powerhouse musician and songwriter in his own rite!"
Jeff and Sherry are happy to be working with their friend Wayne Haun and the team at StowTown. Jeff shares, "It's been a long time since we were in the studio for a label and quite frankly I had said it would never happen again." Sherry continues "Wayne has been family to The Steeles for 25 years. We just never allowed that door to close. We feel like it's God's timing, and we are excited."
The Steeles' first StowTown project will release in Spring 2020, and the first single to release to radio later this month.
Tags:
Southern Gospel News
,
The Steeles
Posted in
announcements
|
Comments Off

on StowTown Records Signs The Steeles to Label
Written by scoopsnews on February 22, 2018 – 10:15 am -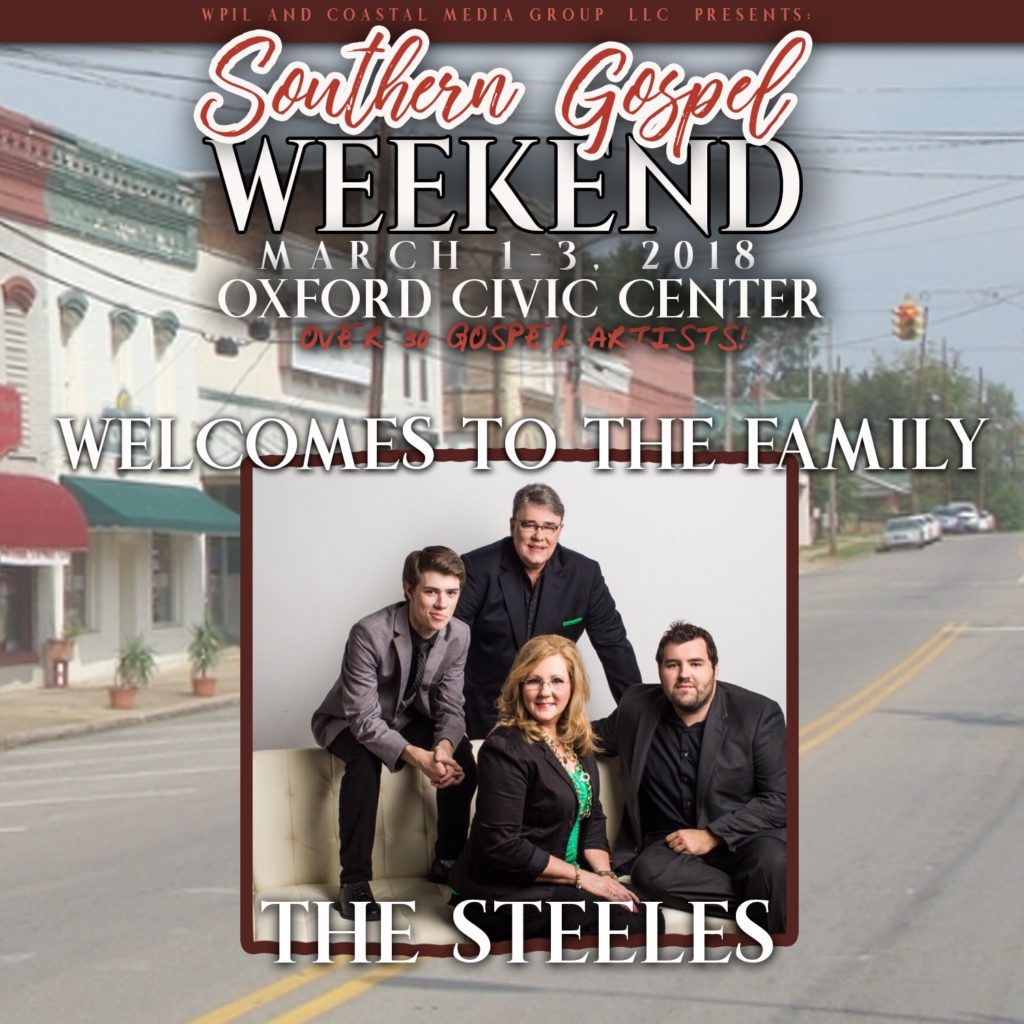 The Steeles will be singing at Southern Gospel Weekend in Oxford , Alabama on Friday March 2nd. Make plans to attend this great event  March 1-3.
Ticket info: 256-310-7892
(Over 30 artists)
Check out this great song written by Jeff Steele and son Brad…….
Tags:
Dr. Jeff Steele
,
SGW 2018
,
The Steeles
Posted in
announcements
|
Comments Off

on The Steeles at Southern Gospel Weekend
Written by scoopsnews on May 3, 2017 – 11:34 pm -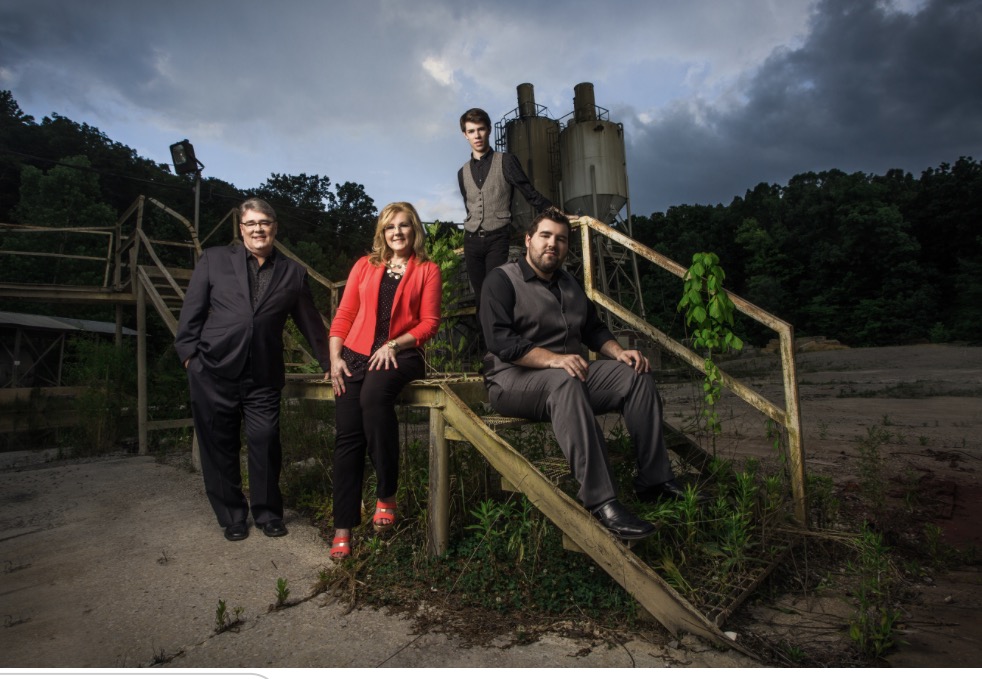 Jeff Steele Talks about current radio single, "Meet Me There."
In 2016 my mom died after a lengthy illness. It was painful to watch. I preached her funeral as we celebrated her to that city of God that Jesus said he was preparing. Three days later…as we returned from that funeral trip 300 miles away…I preached at our church and emerged after the service to find my wife on the phone with her brother… receiving the news that her OWN mother had just unexpectedly passed away. We had just returned but we got in the car and drove 300 miles back to the city we had just come home from… and I preached in the same week…my mother in law's funeral. So stunned was I by these events that it left me saying "there's really no more important question we can ask our family members, our co-workers or our friends than this… "When we gather in the air…will YOU meet me there?" It is the backbone of all our evangelistic efforts to win people to Christ!! Who do you need to ask today? I wrote this song to challenge you to get them to make YOU the promise that they WILL meet you there. Then if they're not saved show them from the Bible how they can be!! I truly believe this is the most important challenge you can receive and accept. Thank you for your kindness through the years and thanks for helping us send this challenge
Dr. Jeff R. Steele
Tags:
The Steeles
Posted in
announcements
|
Comments Off

on Jeff Steele talks about "Meet Me There"
Written by scoopsnews on June 20, 2016 – 6:01 pm -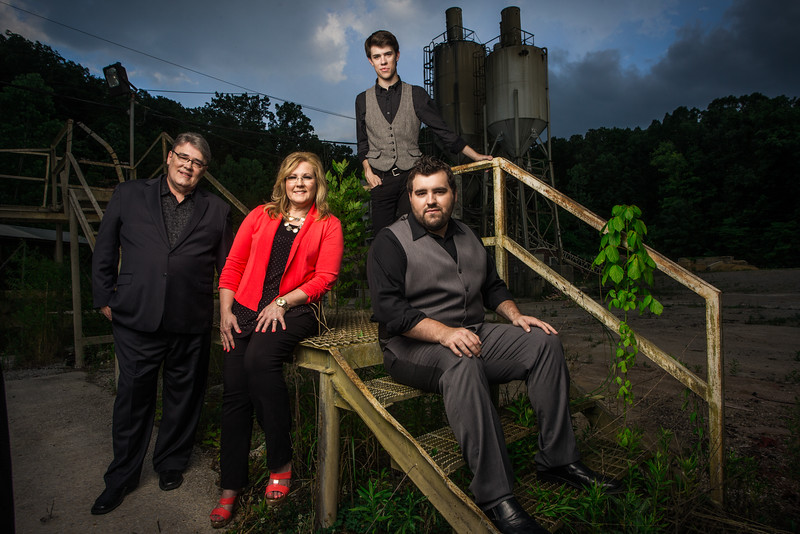 What's been going on with The Steeles?
The Steeles are thrilled to have a new single at radio about the resurrection! It's called He Lives and is on the latest "Hey Ya'll Media radio disc. The Steeles are also excited to have their son Brad now joining them on the road! Brad is now a senior in college and since the last time gospel music fans saw him (when he was 8) he has become a real musical prodigy according to Sherry and Jeff Steele! He has added that "family" harmony back to The Steeles sound and people just really love seeing the family together again. Brad is the Worship Pastor at Redeeming Grace Church of Cullman, AL where Jeff serves as Sr. Pastor. Jeff and Brad have been doing a lot of writing together over the past six months or so and a new Steeles project is on the way soon! Their latest single, He Lives is creating a lot of great response at radio! The Steeles have also added keyboard player Duke Cleghorn to the line up. Duke is also a very talented vocalist and The Steeles use him some there as well.
That's what's been going with The Steeles……
Tags:
The Steeles
Posted in
announcements
|
Comments Off

on The Steeles……
Written by scoopsnews on May 18, 2016 – 2:35 pm -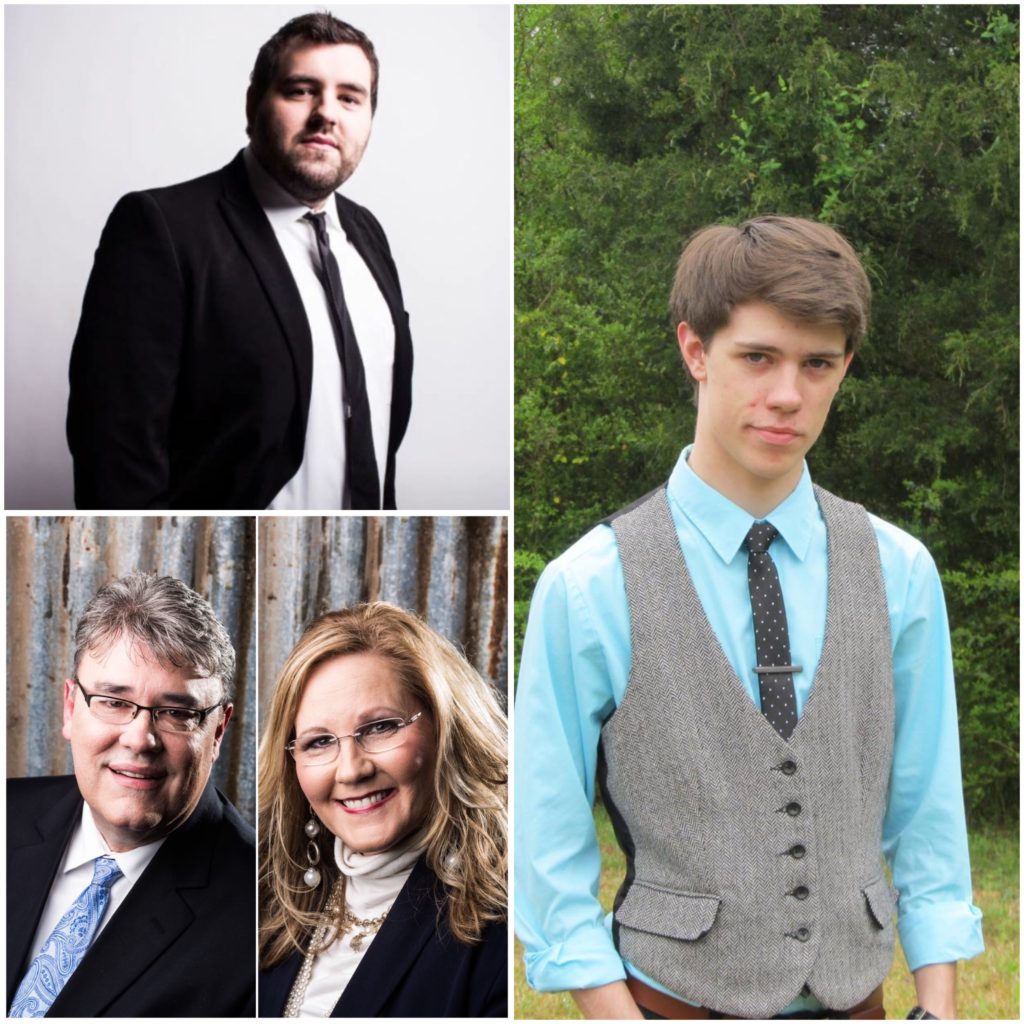 From Jeff Steele:
The Steeles have had some wonderful changes. Matthew Thompson has served as our third vocalist for the past year and a half. Matthew has two small children and was beginning to find road life harder and harder and he also has a burgeoning construction business that is requiring more and more of his time so he is leaving the road. You can learn about his new business on his Facebook Page…Thompson Renovations. We cannot say enough about the job he has done for us with The Steeles for the past year and a half. We are extremely appreciative of both he and his family.
Now joining The Steeles (and it is a dream come true) is their son Brad. Brad is the Worship Pastor at our church and writes a lot in the area of Praise and Worship music and has a worship band (named STEELE) that plays around and does youth conferences and things like that. Sherry and Jeff have prayed for years that one day Brad would join them but the timing had to be right and now it is right. Jeff says "I know I'm "daddy" and all but this kid is a prodigy. Honestly he's one of the best vocalists I've ever heard." Sherry adds "there is just no substitute for "family" harmony. We are thrilled that it's all worked out." Brad's first week on the road found The Steeles in Georgia for four concerts and the people were shocked to see Brad because the last time most of them had seen him he was eight years old! He is now 22 and a senior in college at The University of Montevallo. Jeff adds "we went from NO keyboard players to having THREE!! I play, Brad plays and we took the opportunity of the change to add a keyboard player…Duke Cleghorn from Addison, Alabama to the lineup as well." Duke also sings some with The Steeles. Comments from the first week were "we saw TWO of The Steeles concerts this week and even though we drove a long way…it was well worth it! They were so open to the leading of the Lord and sounded like something I haven't heard from them in YEARS!!" Another emailed to say "I was transported back in time! This was just great!" The family is back together again and The Steeles could not be happier.
Jeff still pastors Redeeming Grace Church of Cullman, AL and dates with The Steeles are limited so don't miss the opportunity to hear The Steeles when they are in your area. Better yet call The Steeles and book them for your next event. "My office number is 256-590-2068" says Jeff. "Brad has taken a lot of the 'stress' off of me on the road and I don't think we have ever been this excited about singing! Sherry adds "It's very unusual to have your kids on the road with you once but to have them grow up and come back? That's a true blessing! The family is back together again…The Steeles!!!
Tags:
The Steeles
Posted in
announcements
|
Comments Off

on Big News from The Steeles…..
Written by Staff on January 12, 2016 – 7:48 pm -
Jeff Steele's mother has been close to the gates of Heaven for some time.
Tonight,  Jeff wrote on his Facebook page:
"With tears I tell you the angels have come and God has performed His greatest work tonight! My mom is in Heaven now. The last enemy that shall be conquered is death and I'm going to the party! Thank you all and please lift up my family."
SGN Scoops  extends their sympathy and prayer to Jeff Steele and all of his family at this time. Please pray for them all as they grieve their loss yet celebrate her home.
For more about the Steeles and how to contact them, visit their website.
Tags:
Jeff Steele
,
The Steeles
Posted in
announcements
,
artists
|
Comments Off

on Jeff Steele and family requests prayer
Written by scoopsnews on January 10, 2016 – 7:33 pm -
Join us at SGN SCOOPS in praying for our friends, Jeff and Sherry Steele.
Jeff's Facebook Post earlier: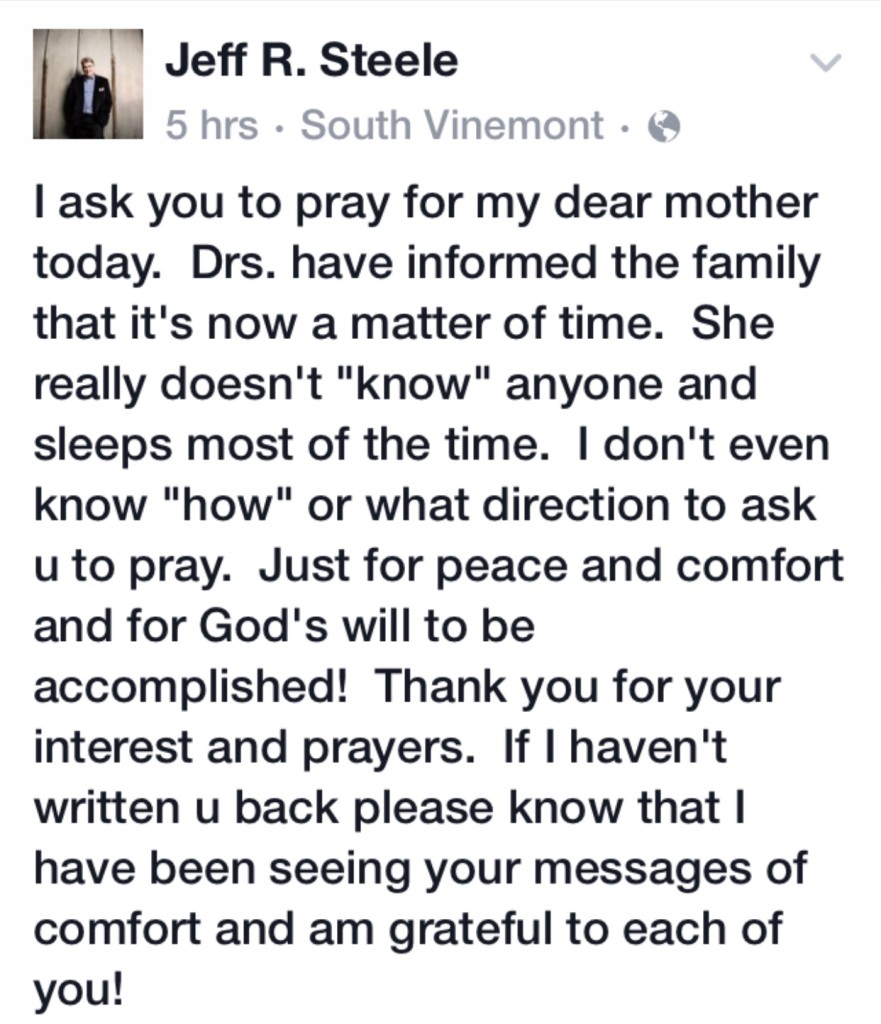 Love and prayers to the family!
More Gospel News HERE
Tags:
Dr. Jeff R. Steele
,
The Steeles
Posted in
announcements
|
Comments Off

on Pray for The Steeles!
Written by Staff on March 13, 2015 – 1:27 pm -
I surrendered to the ministry when I was 10 years of age. The legitimacy of my calling was put to the test early on. As a kid I used to stay up late and listen to far off radio stations. One of my favorites was KMOX in St. Louis, Missouri. They were Talk-Radio before Talk-Radio was cool.
One night they had base-stealing legend, Lou Brock, on the air and they were interviewing him. Then they opened the phone lines and invited calls from the audience. I tried to resist the temptation, I really did!  I failed.
Here I am, a 10-year-old kid, standing in the kitchen dialing over and over (on our brand new push button phone by the way), a radio station in St. Louis, Missouri!  Then, miracle of miracles, I got through! I was in line to actually talk to Lou Brock!
Nobody told me I might be holding for 45 minutes. Quite frankly I probably wouldn't have cared if they had told me. They finally brought me on and I talked for a couple of minutes with Lou Brock and then it was over. I excitedly went back to bed and was unable to sleep. How do you go from a conversation to a far off place like St. Louis and a conversation with a big star like Lou Brock, to sleep?
Here's what I hadn't planned on. At the end of the month the phone bill came in at our house! I understand people talk all over the world like it's down the street now, but not back then! A long distance call was a big deal. It had my parent's attention! They began an investigation that led to… ME!  They asked if I had made the call and like any good future Baptist preacher I responded, "Absolutely not!  No way, not me!"
Then my mother sat down on the bed and she said: "Now Jeff, (she didn't call me Dr. Steele or anything) you know you've surrendered your life to the ministry. As a minister you must know that telling the truth is a very important thing. I want to ask you one more time: did you make this call?" Under that kind of pressure, I 'fessed up and said, "Yes…yes I did."
What's the point of all this? As a kid I messed up. I did something that was wrong, and then I lied about it. I'm not much and I know that, but I think I turned out okay. My call to the ministry was real and I have been in full-time Christian service for 35 years. I'm saying: be encouraging to and about your kids. Yeah they are going to miss the mark you set sometimes but look at the big picture. See the long haul. God is watching over them and He loves your children more than you do. Lighten up some.  That C will become a B or even an A and if it doesn't you will live and so will they. Look around as this New Year begins and enjoy the blessing of your children. They grow up SO fast.
Jeff Steele is a singer/songwriter/author. See his website HERE
First published by SGN Scoops in January 2015. For current issues of SGN Scoops digital magazine, click HERE.
Tags:
Christian life
,
gospel music
,
Jeff Steele
,
Lou Brock
,
Raising Children
,
sgn scoops
,
southern gospel
,
The Steeles
Posted in
artists
,
christian entertainment
,
Christian interest
,
guest
,
sgn scoops magazine
|
Comments Off

on Jeff Steele: I talked to Lou Brock
Written by SGN Scoops Staff on December 1, 2014 – 3:17 pm -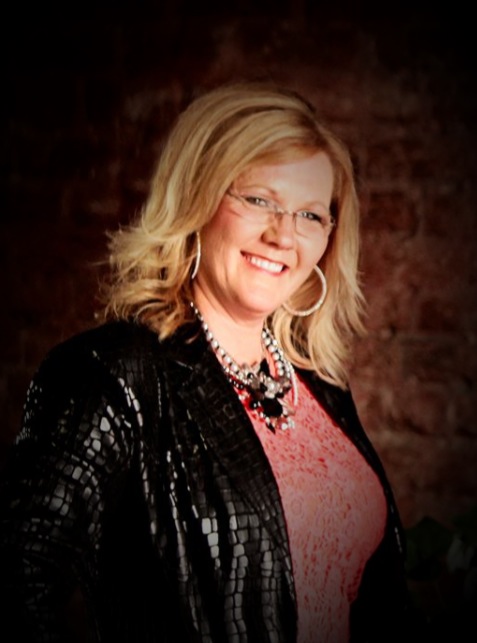 We asked Sherry Steele ..  What is your favorite Christmas Memory?
One of my favorite memories growing up with my three brothers would be the year we got a new bicycle. I never knew growing up that we were poor. I was telling my Mom of my memory and she said, y'all never knew it, but there was a wealthy widow, who every Christmas and at the start of school, adopted our family and bought you all: toys, food and clothes. I will never meet her or share new memories with two of my brothers of which I lost this year to cancer, here, but we will ride our bikes on the street of gold one day! Look for me. 🙂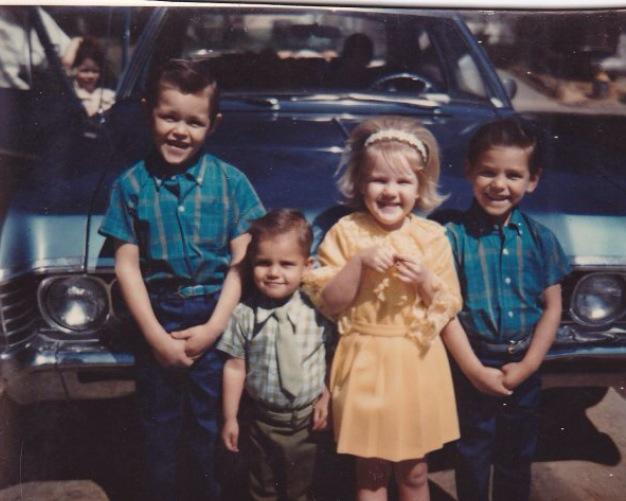 Tags:
Christmas 2014
,
Sherry Steele
,
Southern Gospel News
,
The Steeles
Posted in
exclusive report
|
Comments Off

on Sherry Steele What is your favorite Christmas Memory?
Written by Staff on November 6, 2014 – 2:52 pm -
Creekside Gospel Music Convention continues in Pigeon Forge Tennessee at the Smoky Mountain Convention Center.  Day three began with the Morris Music Group Showcase, continued with the Red Back Hymn Book Choir and the evening concert and ended with the Midnight Prayer session.
The Morris Music Group showcased some of their best talent and friends. Appearing were Hope's Journey, The Stephens, Higher Hope, Clearvision Quartet, Angela Marie, Exodus, The Drummond Family, Linda Foster, Billy Hodges, Tina Wakefield and Faith's Journey.
Following this showcase, the Red Back Hymn Book Choir full of artists took to the stage. They were met with much enthusiasm from the audience!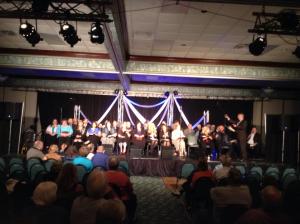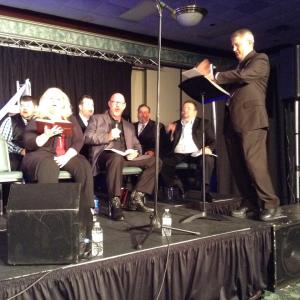 The evening concert continued with terrific performances by The Griffins, The Stephens, John Lanier, The Steeles, and many more. The Kramers appeared with Willie Wynn and Woodie Wright to celebrate the release of their latest CD.
For more pictures, log onto www.sgnscoops.net
Thanks to Vonda Easley, Michelle Drummond and Robert York for the wonderful pictures!
More information on Creekside can be found at http://www.creeksidegospelmusicconvention.com/
Creekside continues today with the last evening concert beginning tonight at 5:30pm.
Tags:
2014 Creekside Gospel music Convention
,
Country Gospe
,
Faith's Journey
,
gospel music
,
Hope's Journey
,
John Lanier
,
Morris Music Group
,
Red Back Hymn Book Choir
,
southern gospel
,
The Griffins
,
The Kramers
,
The Steeles
,
The Stephens
,
The Williamsons
,
Willie Wynn
,
Woody Wright
Posted in
announcements
,
artists
,
gospel events
,
sgn scoops magazine
|
Comments Off

on Creekside Gospel Music Convention Day Three – Nov 5/14