Written by scoopsnews on June 12, 2020 – 9:32 am -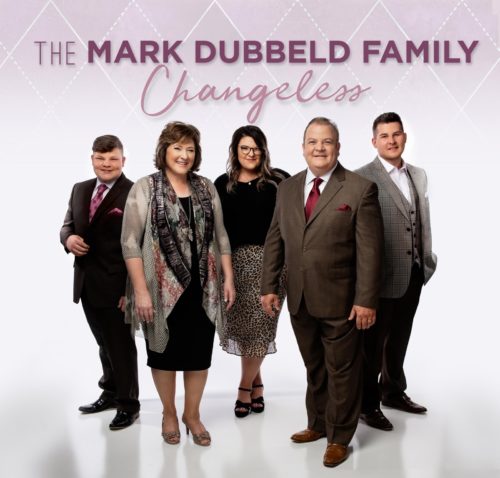 Nashville, TN. (June 12, 2020)
For immediate release: The Mark Dubbeld Family, in partnership with Song Garden Music Group, announces the release of their new album, "Changeless". From Moneta Virginia, The Mark Dubbeld Family are renowned for their beautiful harmony, inspired originally penned songs, and a sincere desire to communicate the Gospel through their music and testimony. "Changeless" features their new single, "Heavenly Music", which is now playing on Gospel stations and all streaming services nationwide. This milestone release marks their 9th year of family ministry and holds true to their legacy of "a song to sing, a word to write, and a call to answer."
Song Garden Music Group's Marilyn Keffer says, "What a privilege to be a part of getting this project out with The Mark Dubbeld Family!  Trey Ivey has done a masterful job of bringing out the very best of the family harmony.  The album includes beautiful new songs written by Janene Dubbeld, who is an inspired and gifted songwriter.  This recording showcases the family's talent on a whole new level and will be a wonderful addition to their music ministry."
Album Producer Trey Ivey states, "I thoroughly enjoyed not only working with the Mark Dubbeld Family, but spending a great deal of time getting to know them personally. The joy and heart for the Lord they possess is not only contagious, but translates beautifully to their music. This project delivers wonderful family harmony and a message that has never been more timely!"
Mark Dubbeld shares, "The only constant in this earthly life is change. We are seeing this in our world every day. But, we take comfort in the verse given to us in Hebrews 13:8. 'Jesus Christ is the same yesterday, today, and forever.' We are beyond excited to share this music with you. Great writers, great songs, and a timeless message of Hope in a changing world."
The Mark Dubbeld Family is also working with Godsey Media Management to create new music videos and content for social media and digital platforms. Scott Godsey says, "We are thrilled to come alongside such an amazing music ministry, and help roll out what we believe to be one of the most impactful Southern Gospel albums of 2020. If you don't already know The Mark Dubbeld Family, you're about to."
The Mark Dubbeld Family consists of Mark and Janene along with their children, Elena 24 yrs, Channing 19 yrs, and Britton 16 yrs old. Each of them play an active role in the ministry. Even now, as churches and venues begin to reopen, they are on the road full time, sharing Gospel music and their love for the Lord. Don't miss them live in concert, and don't miss this new album, "Changeless". Find it on ANY listening platform (Apple Music, Spotify, Amazon Music) and buy it on iTunes or www.markdubbeldfamily.com. 
For more info on The Mark Dubbeld Family and their concert schedule, visit them on Facebook, Instagram, and www.MarkDubbeldFamily.com.
To BOOK The Mark Dubbeld Family, go to www.markdubbeldfamily.com.
For More info on Godsey Media Management, go to www.godsey.media or email Paul@Godsey.Media. 
And visit www.songgardenmusicgroup.com for more great music and artists.
Radio Promotion for the single is handled through Hey Ya'll Media. For more information on Hey Ya'll Media, go to    Hey Ya'll Media.
Tags:
Mark Dubbeld Family
,
Song Garden Music Group
Posted in
announcements
|
Comments Off

on
Written by scoopsnews on June 10, 2020 – 10:39 am -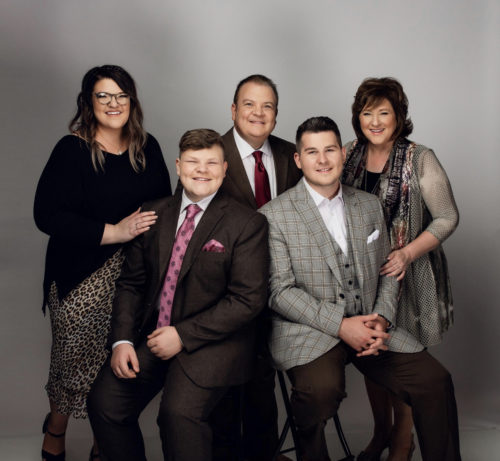 Exciting things going on for The Mark Dubbeld Family.  Tonight, at 8:00 PM, CST, the group will release a new music video, " Heavenly Music."
Be watching the group's Facebook Page at 8 PM  (Mark Dubbeld Family) and join in the fun!
Song Garden Records, Nashville  recently sent the new single out to Radio.  Radio Promotion is being handled by Vonda Armstrong and Hey Y'all Media.
More Information : HERE
Tags:
Hey Ya'll Media
,
Mark Dubbeld Family
,
Song Garden Music Group
Posted in
announcements
|
Comments Off

on Mark Dubbeld Family To Release "Heavenly Music" Video Tonight
Written by Staff on August 14, 2018 – 3:59 pm -
Gospel singer-songwriter Annette Herndon has won her battle with cancer and has entered the presence of her Lord and Savior, Jesus Christ.
SGNScoops received the following on Monday, Aug. 13, from Gus Gaches of Song Garden Music Group:
My heart is heavy. I learned yesterday that Annette had passed away.
We have been working on an incredible new project for her that consisted of songs that she wrote while walking through her ongoing battle with cancer. My heart is heavy because I know she wanted to see the completion of this project before going home to Heaven.
The message in the songs is simply incredible, and she wanted so much to share that with others who were walking where she had walked. That is the perfect example of who Annette was, that in the middle of her struggle her thoughts were on helping others with theirs!
People like that don't come along very often, and I am so honored to have known her and worked with her. She will truly be missed.
Please pray for her husband Harold and the rest of her family as they walk thru these next few days.
Herndon's friend, Faye Edens, submitted the following:
Obituary for Mrs. Annette McElhannon Herndon
Mrs. Annette McElhannon Herndon, age 54, of Bethlehem, Georgia, entered her Savior's presence on August 11, 2018. A native and lifelong resident of Barrow County, Annette was a graduate of Winder-Barrow High School's class of 1981. A member of Bear Creek First Baptist Church, she was a Christian speaker, song writer and publisher. Annette was active in the Homeless Shelter Ministry and was the founder of Encouraging Today's Women.
Surviving are Husband, Harold Herndon of Bethlehem, Georgia; Sons and Daughters-in-law, Weston and Rachel Herndon of Bethlehem, Georgia, Christopher and Maegan Herndon of Statham, Georgia; Grandchildren, Lilly Herndon and Nicholas Herndon; Parents, Jerry and Joyce Mobley McElhannon of Bethlehem, Georgia; Brother and Sister-in-law, Tim and Jeanette McElhannon of Bethlehem, Georgia.
The family will receive friends Monday, August 13, 2018 from 6:00 P. M. until 8:00 P. M. at Carter Funeral Home. A Funeral Service is scheduled for Tuesday at 11:00 A. M. at Bear Creek First Baptist Church with Rev. Johnny Wright and Rev. Steve Ray officiating. Interment will be in Barrow Memorial Gardens. Flowers are welcomed, or memorials may be made to Bear Creek First Baptist Church, 1786 Georgia Highway 82, Winder, Georgia 30680.
Faye Edens also sent us the following expository on the life of this much-loved lady: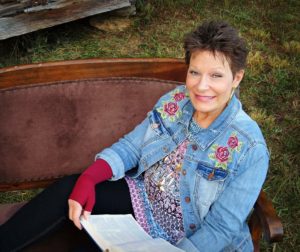 Annette's life is a pilgrimage of the pursuit for God's own heart. Born into a strong Christian family with solid beliefs, she was taught the scriptures and accepted Jesus Christ as a child.  
Professionally trained in music from the age of nine, Annette first experienced the use of her talent as a church pianist.  It wasn't uncommon for her to accompany singing groups or soloists while the other children were playing.  She later served as a Music Director for five years and was pianist for the Sonlight Singers Southern gospel quartet.  
A young wife and mother at the age of 20, Annette prayed for God to use her to be a witness for Him. She never imagined God would use the PTL Club, a Christian TV program, to start her on a journey of serving God with a music ministry.  It was through one of the programs that God prompted her to pray and ask for His anointing and guidance to write a song. 
Since then, Herndon has written hundreds of songs, the Hope for Today 10 Week Devotional and recorded 19 projects. Her challenging lyrics and worshipful music has encouraged listeners all across the world to open their hearts to God. 
Annette has become a skilled writer and her love for the Lord is portrayed through the lyrical content of her songs.  Annette is owner of Annette Herndon Publishers and MyRapha Music. Many groups and soloists across the country are singing and recording Annette's songs.  Annette is a member of the Song Garden Music Group record label based in Nashville, Tenn. 
Annette served as Administrator for Come Alive Ministries, a local Crisis Pregnancy Center in Winder, Geogia, for two years before resigning in November 2001. She then served on their Board of Directors before resigning in 2010.  
Annette has written and recorded two pro-life songs and "Memories" was included on a GRTL promotional CD and adopted as the theme song for the Georgia chapter of Silent No More.  Annette has sung at the Georgia State Capital on several occasions, and in one of which, the then Governor Sonny Perdue was in attendance.
Annette hosted the Voice of Truth TV program on WCTV in Winder, Georgia until May 2010. Other TV appearances include TBN Atlanta Georgia, Day Star Christian Television Ashland Kentucky, Dove Christian Broadcasting Greenville South Carolina, WTCT Global Television Marion Illinois and Nashville Tennessee, WATCTV 57 Atlanta, Georgia, Living Faith TV Abingdon Virginia, TV 49 Augusta Georgia, UC TV 3 Ft. Oglethorpe Georgia and several video shows aired on Gospel Music Television, North Georgia Gospel and the Country Gospel Network.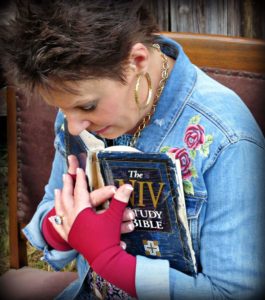 Annette has enjoyed Southern Gospel charting success for several songs including "None but Jesus," which held its place in the Singing News for four months and her music can be heard on radio worldwide.  Music recognitions include a top 10 nomination for a Diamond Award in the Female Soloist category and two nominations from the Emerald Coast Southern Gospel Music Association, for "Revived"-Album of the Year, and "None but Jesus"-Song of the Year.
In 2002, Annette accepted the call to begin a women's ministry and founded Encouraging Today's Women. Annette and her husband, Harold, host an annual event called "A Day of Encouragement," in their local community, where women can come and receive most anything they need but most importantly they are filled with spiritual inspiration and the word of God. She has become a much sought-after speaker and singer for lady's events in churches. 
In 2008, Annette wrote, "Hope for Today," a ten-week devotional to accompany her CD entitled, "Songs of Hope."
In 2011, Annette started ministering to women in Homeless Shelters. The second Tuesday night of every month, she has 'Ladies Night Out' meetings with women at the Salvation Army Homeless Shelter in Athens, Georgia, where she gives the women personal hygiene products.  She has the privilege of leading many women to the saving grace of God and encouraging many more through this ministry.  She also ministered to women at the Walton County Correctional Institute in Monroe, Georgia, for six years and ministers at the women's state prison in Alto, Georgia, on occasion.
In 2014, along with help from Babbie Mason, Annette co-wrote ten songs with Mr. Marlin Harris, III for "The Beatitudes Life" CD.  Marlin is the author of "Let the Beatitudes Be My Attitude in You" book and bible study.
In 2015, Annette and Harold started the "Encouraging Today's Women" 30-minute radio program heard Sunday mornings on WJBB 107.1 FM, locally and through the internet. 
In June 2016, Annette was diagnosed with stage 3 breast cancer.  She continues to be a fighter and survivor today! God has brought her a long way and she gives Him all the glory!
In April 2018, Annette is going back to the studio to record her latest CD for Song Garden Music Group.
Annette and Harold are active members at Bear Creek First Baptist Church in Winder, Georgia. Together they are a team serving the Lord in this beautiful ministry that He has entrusted to them.  
All of us at SGNScoops extend our sympathies and prayers to the family and friends of Annette Herndon.
Tags:
Annette Herndon
,
gospel music
,
Gus Gaches
,
Song Garden Music Group
Posted in
announcements
,
artists
|
Comments Off

on Saying goodbye to songwriter Annette Herndon
Written by Staff on March 6, 2016 – 5:38 pm -
Song Garden Music Begins New Era
Chesapeake, VA, March 4, 2016 – Song Garden Music Group announces the appointment of Gus Gaches as director. Gus brings an unparalleled depth of experience in the music industry along with personal insight and knowledge from both, artist and production vantages. Utilizing award winning talent and creativity, as director, he has already begun to implement his vision of innovative ideas for Song Garden Music Group and their artists in order to set them apart from other record labels.
Song Garden Music Group owners, Dale, Lynn, and Marilyn Keffer, expressed their gratitude to the Rick Webb Family for their efforts in running Song Garden. "The Webbs have worked tirelessly to help us, but with the growth that their ministry has experienced they were simply unable to continue the day to day operations of the company" says Marilyn. "We are grateful for their assistance in this transition, and we are thrilled that they will continue to call Song Garden Music home for their wonderful family music ministry."
The Keffers are also pleased with their choice of appointment. Marilyn comments, "Gus brings a fresh perspective to both the label and artists alike with a mind-set that formulates the big picture and long term growth. His heart to serve the Lord and passion for people are known throughout the music industry. We are blessed to have him accept the position of director."
The record label has been redefined with a new face and formula. Gus explains, "We want to do our best not to be the typical 'label'. Our goal is to build a community of artists who understand the value of helping each other and working together for a common goal. We have restructured everything from the ground up, and we are introducing new and exciting programs which will assist, educate, and help our artists as they grow their ministries. From simple things like offering financing for our artists to record, to programs which will help bring them much needed exposure and credibility. These efforts will allow our artists to experience real and needed growth. As our slogan says we are "sowing with purpose, growing with love".
About Song Garden Music Group: Song Garden Music Group is a record label with the belief that a group of people who share the same vision and goals, who choose to come together for a common purpose, who work and "plant" together, can then "grow" and "reap" together, and accomplish great things for the Kingdom. To learn more about Song Garden Music Group visit their website: http://www.songgardenmusicgroup.com or contact them at (615) 294-2866.
For more news click here.
Tags:
Gus Gaches
,
Song Garden Music Group
Posted in
announcements
,
artists
|
Comments Off

on Gus Gaches Named Song Garden Music Group Director
Written by Staff on October 6, 2015 – 6:05 pm -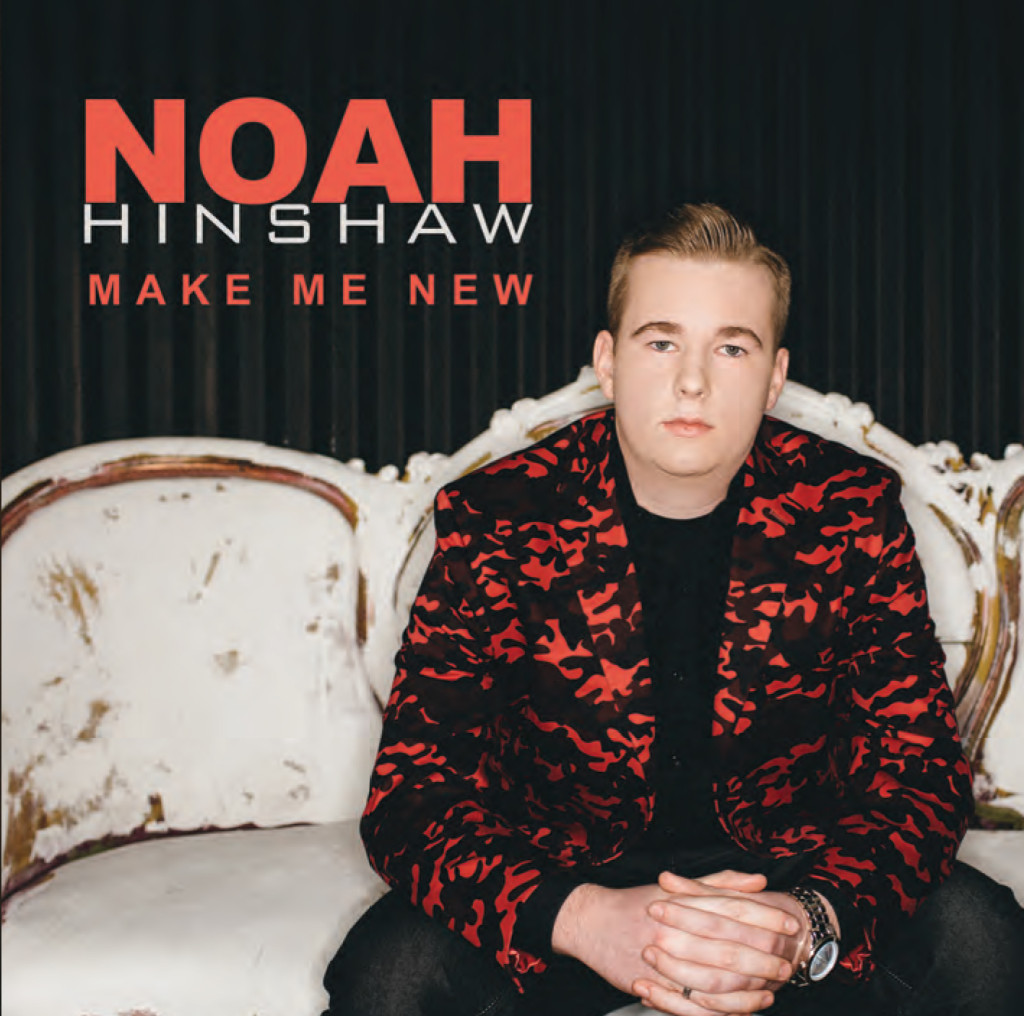 Song Garden Music Group, Chesapeake, VA (October 6, 2015) – Seventeen-year-old Noah Hinshaw is an award winning singer, songwriter, worship leader, radio show host, and speaker. At a young age, Noah began using his gifts and talents to reach the lost and encourage the saints. He has a special gift of communication and a sincere heart that shines through each song written and performed. Anyone who meets Noah Hinshaw knows that God has great plans for this young man!

Song Garden Music Group proudly presents the release of Noah's second solo project entitled Make Me New produced by the multi Dove award winning Kevin Ward. This year Noah won "Music Video Of The Year" in the Christian Voice Awards. Noah is currently nominated for two Diamond Awards including the once in a lifetime honor, "Sunrise Artist Of The Year."
"I've had the opportunity to work with lots of artists in the last 20+ years of producing. When I work with new artists, I can usually tell who will be around for the "long haul". Noah is one of those guys. He has a real passion and calling to write songs, sing and spread the Gospel. I know that Noah will be around for a long time." says Kevin Ward.
Make Me New is available for purchase at www.NoahHinshaw.com or digitally at iTunes and other major digital outlets.
Song Garden Music Group is home of a quality roster of artists including The Ball Brothers, The Rick Webb Family, Diplomats Quartet, Canaan's Crossing, Cavaliers Quartet and more. To learn more about Song Garden Music Group, visit www.SongGardenMusicGroup.com
Tags:
Diamond Award
,
gospel music
,
Noah Hinshaw
,
Song Garden Music Group
Posted in
announcements
,
artists
|
Comments Off

on Noah Hinshaw Releases New Project
Written by SGN Scoops on December 12, 2013 – 8:59 pm -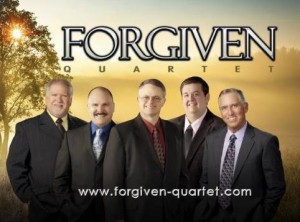 Song Garden Music Group, Chesapeake, VA is pleased to announce the signing of Forgiven Quartet. Since 2010, Forgiven has been with Song Garden's (intermediate) Garden Creek label and has obtained a nationally charted radio single "But For a Cross". Forgiven Quartet has the commitment, musicianship, and ability to reach and touch so many people with the good news of Jesus Christ in such an effective and edifying way.
Mark Brooke, group founder and tenor singer, has this to add, "I am extremely pleased about this announcement! On behalf of the group, I can state we are all anticipating great things as Song Garden artists. It is truly an honor to be associated with the wonderful groups already on the Song Garden roster. The Song Garden leadership represents all that is great about Southern Gospel Music!"
For scheduling, contact:
Mark Brooke
—  or  —
Mark Green
Tags:
Forgiven Quartet
,
Song Garden Music Group
,
Southern Gospel Music
Posted in
announcements
|
Comments Off

on Song Garden Music Group signs Forgiven Quartet
Written by Staff on December 11, 2013 – 4:18 pm -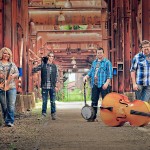 December 11, 2013 (Arab, AL) Song Garden Music Group artist Canaan's Crossing will be the featured artist on this week's Duggar Mountain Music Hall aired each Sunday at 10AM Central Time on Heartland TV (formerly known as TNN).  Group member Tim Maze stated "We had so much fun filming this TV show.  The live audience and relaxed setting made for a great experience for all of us". 
Heartland officially launched on October 9, 2013 with programming comprised of syndicated and first run shows.  The program lineup includes The Rick and Bubba Show, Gaither Gospel Hour, Harmony Road, Larry's Country Diner and classic episodes of Crook and Chase.  For a complete list of programs, visit www.watchheartlandtv.com .
Tags:
Canaan's Crossing
,
christian country
,
Christian Music
,
country gospel
,
Crook and Chase
,
Duggar Mountain Music Hall
,
Gaither Gospel Hour
,
harmony road
,
Heartland TV
,
Larry's Country Diner
,
Song Garden Music Group
,
southern gospel
,
The Rick and Bubba Show
Posted in
announcements
,
artists
,
breaking news
,
christian entertainment
,
Christian interest
|
Comments Off

on Canaan's Crossing on Heartland TV
Written by SGN Scoops Staff on June 8, 2013 – 2:12 pm -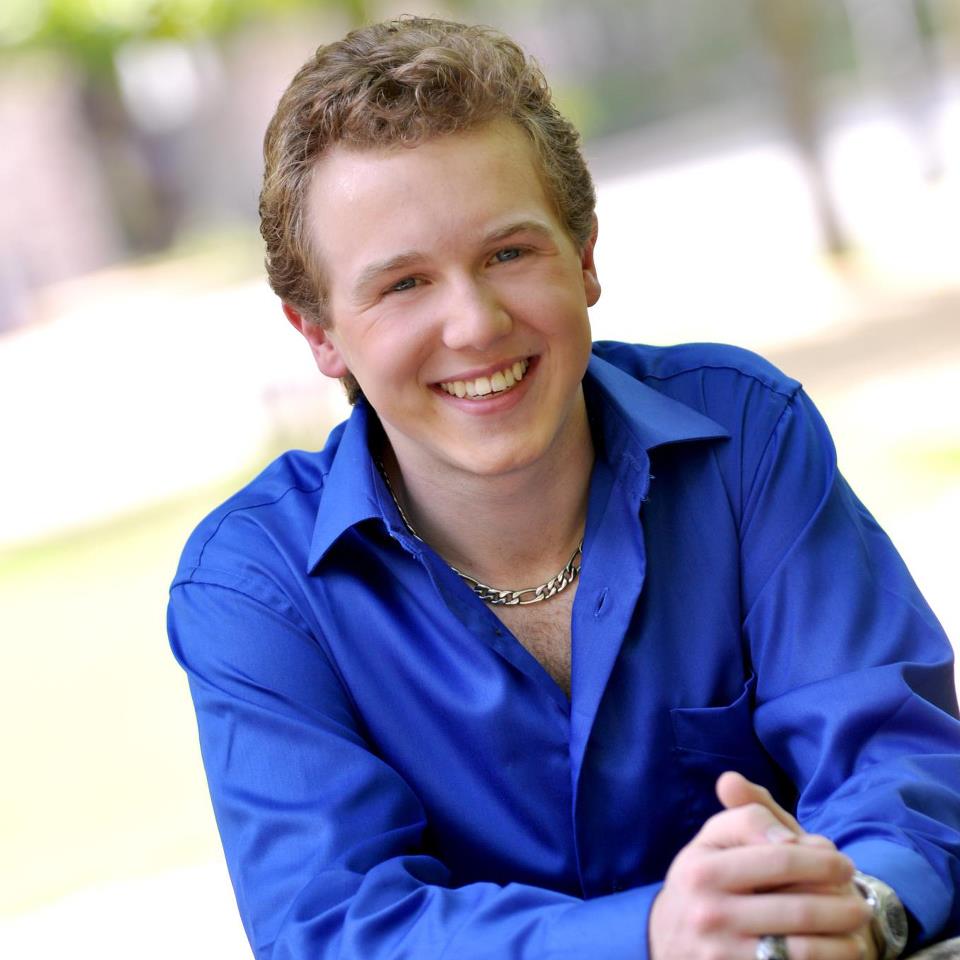 With the departure of Mike Rogers, the Dixie Melody Boys have been searching for the last few weeks for a new lead singer. Over 300 men applied, applications coming in from all parts of America as well as 3 countries including London, England. "We listened to each demo and prayed that God would send us the right fit for where the group is headed. There were so many great singers, many already established names in Gospel music so it was hard to narrow them down." Said Matt Felts. After sorting through the overwhelming response, the group auditioned ten men. "Each one brought something completely different and special to the table. We took a different approach than usual and had the men spend the day with us and all go to lunch together. It was a great way to get to know them more." Added Ed O'Neal. "I met a young man at NQC last year and he stuck in my mind. We invited him in last week to audition. His voice was powerful and anointed but his personality instantly fit right in. After the last man left, we talked and decided to offer him the job. We are excited to announce Austin Foster as the new lead singer for the Dixie Melody Boys" said Matt Felts.
Austin Foster is 18 years old and from Birmingham, Alabama. Austin is the son of well-known promoter and radio host Ron Foster. Austin has been singing for years and has appeared with Michael English and many others on stage. "We are excited to have Austin with us. I know the fans will love him. He is true Southern Gospel and a great young man. His ability to sing the great songs of the past as well as the newer songs we do makes him a unique talent." Said Ed O'Neal. Austin had this to say regarding joining the legendary group, "I am super excited to sing with the Dixie Melody Boys. I have been listening to these guys all my life. It is an honor to share the stage with them. "
The Dixie Melody Boys have been known for breaking new talent into the industry. Unlike any other, Ed O'Neal has had an eye for talent and has introduced McCray Dove, Rodney Griffin, Devin McGlamery, Harold Reed, Ernie Haase and so many others to Gospel music. "His ability to maintain one of the top groups year after year while launching so many young men's career is amazing. While others look for singers in other groups, Ed gives new faces a chance and cultivates Gospel music for years to come. That is an incredible legacy to leave behind. Austin is sure to add to that rich tapestry. " Said David Staton, Executive V.P. of Song Garden Music Group.
The Dixie Melody Boys will back in the studio in June to finish their new album which will feature new members Aaron Dishman and Austin Foster. For more information, go to www.dixiemelodyboys.com. The Dixie Melody Boys would like to thank Josh Garner from Freedom for filling in while they searched for a new lead singer.
Tags:
Devin McGlamery
,
Dixie Melody Boys
,
Ed O'Neal
,
Ernie Haase
,
Harold Reed
,
McCray Dove
,
Michael English
,
Rodney Griffin
,
Song Garden Music Group
,
southern gospel
,
Southern Gospel News
,
The Dixie Melody Boys
Posted in
announcements
|
Comments Off

on Dixie Melody Boys Announce New Lead Singer
Written by SGN Scoops Staff on May 30, 2013 – 8:54 am -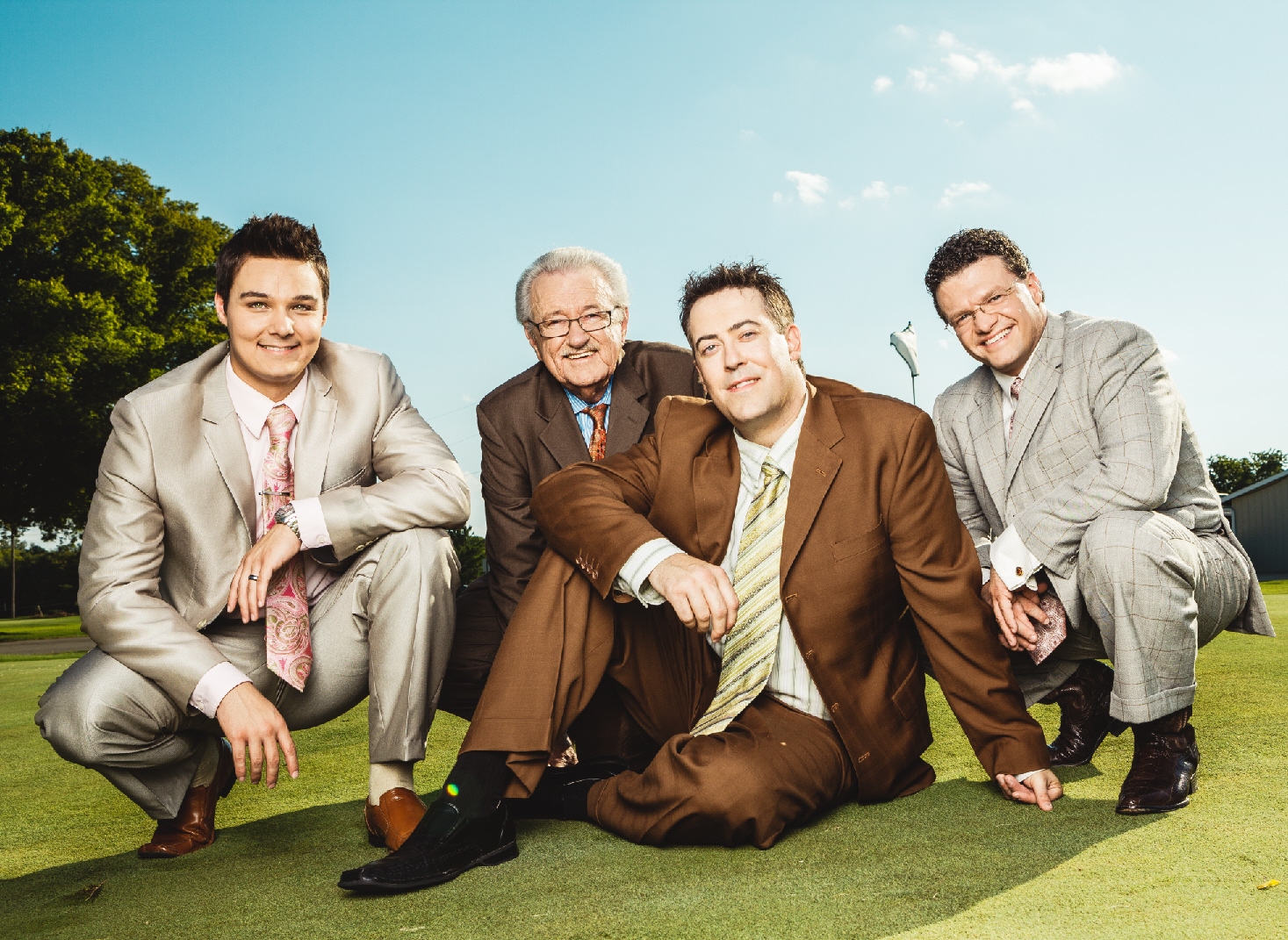 As many of you read last week, Mike Rogers resigned as our lead and will join Brian Free and Assurance in June. We will miss Mike. He has been a blessing to us and we know he has a bright future wherever God leads him in the future. We have begun to search for a new member of our team. This is truly an exciting time for our group. Over the last two years, we have been blessed to see the Dixie Melody Boys rise back up to the top of Gospel music. We are currently in the studio working on a new project that is sure to be a milestone recording for us. This album will be finished released shortly after the addition of a new lead singer. Last week, we announced that we have hired Aaron Dishman as our new baritone and piano player. With Steven Cooper moving to bass guitar, we know the fans will love seeing us add live music back to our program.
Ed O'Neal has set the standard in Gospel music for having the very best talent in his group through the years. We plan to keep that tradition alive for many years to come. Working for a true legend like Ed is a special opportunity. We are currently seeking the very best person available for this posistion. Our producer and Executive VP of Song Garden Music Group David Staton had this to say. "This is a rare opportunity for a singer. The Dixie Melody Boys are iconic and the next lead singer has a chance to become part of something special. This next album will allow them to make their mark on Gospel music as a great vocalist. The Dixie Melody Boys are set to be the group to watch over the next decade."
For the last two years in a row we have been voted Favorite Male Quartet by the fans through the Southern Gospel Fan Awards. "Jesus In My Boat" and The Call Is Still The Same" were voted in the Top 5 for Song Of The Year honors and both climbed high up the national charts. Currently, "I'Ve Got Family There" is quickly becoming a huge hit for us. With all that God has done over the last few years, we know that the future is even brighter. We have numerous things planned and anticpate plugging the right person in as part of our family. We will be accepting applications at dixiemelodyboys@yahoo.com. We look forward to hearing some great singers. We covet your prayers through this process and your support for the group. God bless,
Matt
Tags:
brian free and assurance
,
Dixie Melody Boys
,
Favorite Male Quartet
,
Mike Rogers
,
Song Garden Music Group
,
Southern Gospel Fan
,
Steven Cooper
Posted in
announcements
|
Comments Off

on Open Letter From Matt Felts: Dixie Melody Boys Begin Search For New Lead Singer.
Written by SGN Scoops Staff on May 11, 2012 – 9:51 am -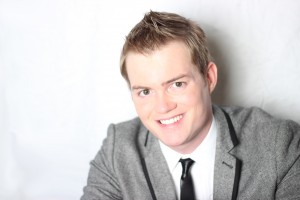 Nashville, TN: Song Garden Music Group has announced that they will release a brand new solo project
featuring Ball Brothers pianist, Cody McVey. Cody, who is well known for his time spent playing for the
Kingsmen, recently joined The Ball Brothers. Symphony is a perfect union of the foundational hymns of
our faith and the incomparable production of legendary producer, Lari Goss. According to Song Garden
Music Group VP, David Staton, "We are excited to have Cody on board and release this project on the
Song Garden label. Typically, instrumental projects in our field are low budget and are pieces that artists
will throw into a package deal in concert, but this project is in a league of its own. It is great to hear
these songs we all know, sound like they belong on a motion picture sound track!"
The official release date is Tuesday, May 29, 2012. The retail price of Cody McVey's Symphony will be
$15.98. However, fans can pre-order the project at www.songgardenmusicgroup.com between and
May 28 at midnight for a special pre-release price of just $11.98.
Tags:
Cody McVey
,
David Staton
,
Lari Goss
,
Song Garden Music Group
,
southern gospel
,
Southern Gospel News
,
Symphony
,
The Ball Brothers
Posted in
christian entertainment
,
Christian interest
|
Comments Off

on Cody McVey's "Symphony" Scheduled For Release