Written by Staff on February 22, 2020 – 2:43 pm -
Imagine if you will, a teenage girl at a gospel sing in 1995. She's sitting on the right side, the middle pew, in a little Pentecostal church located in a small town in northern Florida. She's 17, and she wants to sing like them. She wants to be like them. They are her heroes at this point in her life.
She's ecstatic when she gets to meet them briefly and speak to them, but deep down, never knows if she'll ever be able to sing well enough to get where they are in gospel music.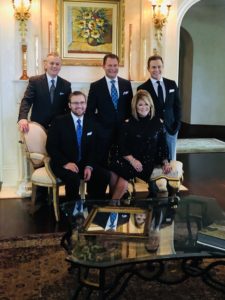 Now, imagine that same girl 25 years later at a Southern gospel concert hearing that same group. She has witnessed them accomplish so many amazing things since that little town of Cottondale, Fla. However, no achievement will ever compare to the lives they've helped lead to the Kingdom of Heaven. This young woman, now a mom, is watching them on stage with tears. She sees a new dynamic on the stage that she didn't notice as a teenager because she wasn't a mom yet. That young girl was me, and that group was the Whisnants.
The Whisnants have an incredible legacy and tradition that doesn't seem to be ending anytime soon. Both Jeff and Susan were born with it in their blood. Their sons, Austin and Ethan, have something special that came from both sides of their family, which will carry on for many years to come.
In 1970, around the old upright piano in John and Betty Whisnant's house, a family began singing in the Appalachian foothills of Morganton, North Carolina. The voices of children blended with their parents as the sound of a gospel song filled the house. From that time forward, they were known as the John Whisnant Family. Years passed as John, Betty, and their sons Jeff and John sang together, but as the family matured, change was on the horizon.
Susan started singing with her mother and father at the age of 12, and they were known as the Roland Dry Singers. She sang with them until she met Jeff when she was 20. 
"My daddy's a pastor, so we did many revivals. There were a lot of Friday and Saturday night concerts and stuff like that. That's how I met Jeff," says Susan.
They were singing together in Whitesburg, South Carolina during their first meeting. 
"Our hearts did not mesh there. Jeff had his girlfriend there. My momma would elbow me and go, 'Susan, you got to talk to him.' I'd say, 'Momma, he's got his girlfriend here.' I finally agreed, (and) on July 4th weekend of 1985 or 1986, Jeff and I went out for our first date, and then I knew he was it. I came home and I told Momma and Daddy that I was going to marry him. I told them there was only one problem. 'He doesn't know, and I don't know how I'm going to convince him to marry me.' Jeff didn't have that peace (at first). I had always prayed for God to give me that peace, so I wouldn't miss who God had for me. That's how I started singing with the Whisnants. Jeff and I married in May of 1988," Susan remembers.
The Whisnants signed their first record deal with Sunlight Records, in September of 1988. They went to the National Quartet Convention with Sunlight Records, and stayed with Sunlight Records until 1995. They then made a big move and started United Independent Artists (UIA). Their very first song was 'I'll Stand for the Lord'. It went to No. 7, and it was their very first Top 10 song. 
"God blessed us when we took that move. It was a total step of faith," recalls Susan. 
Tags:
Aaron Hise
,
Angela Parker
,
Austin Whisnant
,
Ethan Whisnant
,
gospel music
,
Jeff Whisnant
,
SGNScoops Magazine
,
Southern Gospel Music
,
susan whisnant
,
Whisnants
Posted in
artists
,
sgn scoops magazine
|
Comments Off

on The Whisnants: A Family Tradition
Written by Staff on January 5, 2016 – 9:39 am -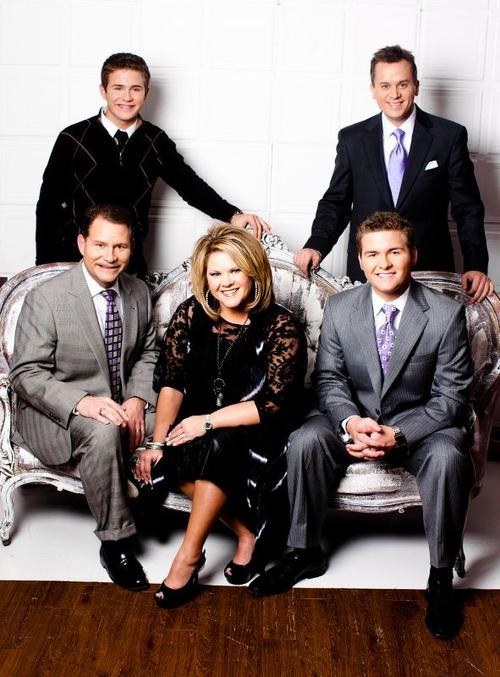 Susan Whisnant of the beloved gospel singing family, The Whisnants, asked for prayer this morning on her Facebook page. Jeff Whisnants' grandmother passed away today, January 5th 2016.
Susan noted, "Heaven just gained another Soldier!!!! Jeff's grandmother just went home to be with Jesus!!! We will miss you Maw Harris!! Prayers appreciated!!!"
SGN Scoops sends their sympathy and prayers to the Whisnant family.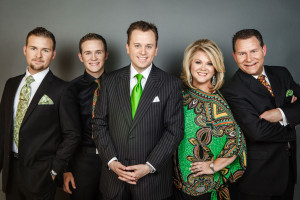 The Whisnants make their hometown in Morgantown, NC. Members include: Jeff Whisnant and his wife Susan, their sons Austin and Ethan, and Aaron Hise. This week, Aaron Hise is celebrating 15 years with the Whisnants' ministry. Their latest single released to radio is: "Worry ends where faith begins!"
Jeff's parents, John and Betty, began the group in 1970 as the John Whisnant Family.
For more information on the Whisnants visit them online or on Facebook.
Tags:
Jeff Whisnant
,
Prayer
,
susan whisnant
,
Whisnants
Posted in
announcements
,
artists
|
Comments Off

on Whisnants ask for prayer
Written by Staff on October 11, 2015 – 9:26 am -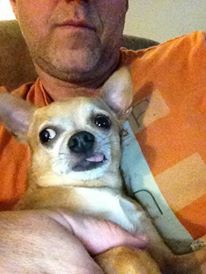 The song, "How Much is That Doggie in the Window?" was not written by Rusty Goodman and I'm pretty sure that Gerald Crabb didn't pen, "Who Let the Dogs Out?" So what is this connection that Southern Gospel artists have with our four-legged friends?
           Many of them have become regular band members, touring on the bus with their favorite group or family. From the Nelons' famous Dachshunds, to Jeff and Sheri Easter's little Malti-poo, there is no doubt that we've all happily gone to the dogs.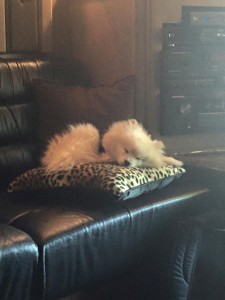 Meet T-Bear Whisnant, a T-cup Pomeranian that has simply stolen the heart of powerhouse alto, Susan Whisnant.
SL: Where did you find T-Bear?
Susan: We got him from a breeder in our hometown.

SL: And who does he sleep with on the bus?
Susan: He sleeps with me. If he's mad at me, he sleeps with Aaron.
At NQC 2014, Randall Crawford of the Kingsmen and his sweet wife, Caroline were smitten when they met my Abbey girl. I could see that they were dog parents right away.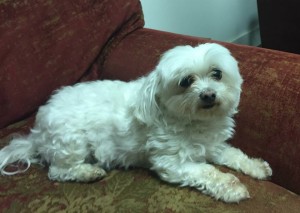 SL: Tell us about your pooches.
Randall: Sure! We have four, but I will focus on the two inside.
SL: Sounds good. Tell us who this is in the picture.

Randall: The white dog is Bella and she is a seven-year-old Maltese. She sleeps with my wife and I.
SL: Tell me something unique about Bella.
Randall: Well, she is NOT a lap dog. She likes to greet you when you first get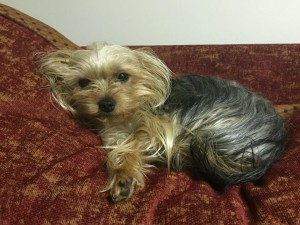 home, but then she is done with you!
SL: And who is this other baby?
Randall: The little sleepy dog is Chloe. Chloe is a one year old and loves to play fetch! She will retrieve a ball and bring it back as many times as you will throw it. SHE NEVER GETS TIRED!
Going from one quartet man to another. Smooth baritone, Mike LeFevre, has a soft heart toward his canine pal.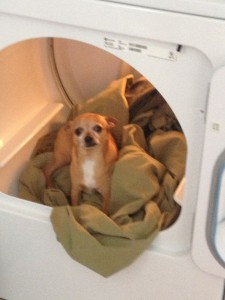 SL: Go ahead and introduce us.
Mike: This is Icee. He is a full-blooded Chihuahua. He lives to be loved and held.

SL: Ok, you have to explain this picture.
Mike: Funny thing about Icee is when the dryer is finished, before the clothes are taken out; he has been known to jump in the dryer to lie in the warm clothes. We LOVE Icee!
True class and solid harmonies, The Williamsons have certainly won the hearts of many. All the while, a four-month-old Pug named Maggie Mae has won their hearts.
SL: She is still a baby. How is she adapting to life on the bus?
 Lisa: So far, she loves to travel! She seems to be pretty content whether her house is rolling or sitting still. When we are on the bus she thinks she has to sleep in the bunk with the girls. She's just a little bit rotten!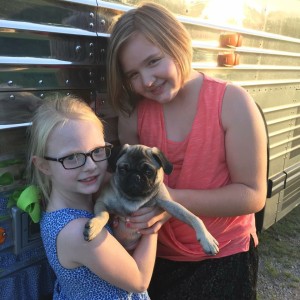 SL: What's her favorite thing to do?
Lisa: I think her favorite things right now are playing fetch with her red squeaky ball, playing outside with our other dog named Rosabelle and tormenting our cat, Isabelle!
SL: And I have to ask. Does she have a favorite person?
Lisa: Of course, I'm her favorite person (because I feed her!) but she loves our girls, Sadie and Olivia too! She was actually my Mother's Day gift this year, so she's pretty special to me. She was only six weeks old when we got her. She weighed 1 lb and 6 oz. now she's a whopping 10 lbs! I've had several other pugs in my life but I have to say, she is my absolute favorite!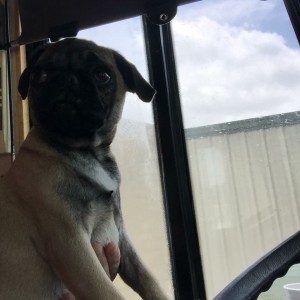 The bond between wet noses and those in the spotlight is a strong one.
The truth is, they don't care how high your song charted last month or whether you hit a bad note on main stage. Much like our Heavenly Father, they seem to have something that we all crave…unconditional love.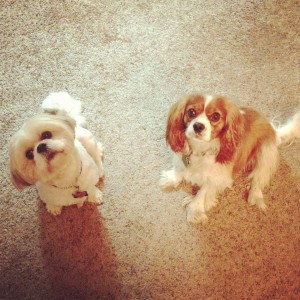 P.S. I think it only fair since I wrote this article, that I should get to show off my babies. Meet George Bailey (Shih-tzu) and Miss Abbey (Cavalier King Charles Spaniel).
By Sheri LaFontaine
First published by  SGN Scoops in August 2015.
For current issues and artist features stay logged onto SGN Scoops mainpage.
Tags:
Kingsmen
,
Randall Crawford
,
susan whisnant
,
Williamsons
Posted in
artists
,
christian entertainment
,
Christian interest
,
exclusive report
,
sgn scoops magazine
|
Comments Off

on Southern Gospel Puppy Love by Sheri LaFontaine
Written by Staff on October 10, 2015 – 4:40 am -
The walk of faith is a long, winding, consistent road for the Christian. Sometimes we worry, sometimes we struggle to gather courage to tell a friend or co-worker about Jesus and sometimes…we even doubt our own salvation. It takes faith to overcome each concern, and that's something the Whisnants know all about, so they titled their 2015 release: Walk of Faith.
"It kind of summarizes our whole ministry really," says Jeff Whisnant. "You don't stay in ministry as long as we do without having a whole lot of faith." 
Tags:
Jeff Whisnant
,
sgnscoops
,
susan whisnant
,
Whisnants
Posted in
Christian interest
,
sgn scoops magazine
|
Comments Off

on Whisnant's Walk of Faith…
Written by Staff on July 24, 2015 – 9:27 am -
Be sure to tune into This Week in Gospel Music with your host, Mickey Bell. This week Mickey talks to the sweet and popular Susan Whisnant about her August plans for surgery.
We really
hope this doesn't take her off the road!
The Lore Family is another family group that is gaining in popularity and radio play. Fayth Lore admits to Mickey that she will be doing more than just singing at the National Quartet Convention this fall. What else will this lovely, young, single lady be doing? Mickey is just bold enough to ask!
Mickey has great music, great features, plus guests Keith Erwin of the Erwins and Rob Patz of SGN Scoops. Find out how the Erwins and Sgn Scoops are teaming with This Week in Gospel Music to give
you a chance to win a week of free tickets to the 2015 National Quartet Convention.
Don't forget to download the This Week In Gospel Music app so you can now hear the new show each week the moment it is uploaded on Thursday. Find the app today on 
www.ThisWeekinGospelMusic.com
We are still adding more stations! Stations can sign up here: bit.ly/stationsignup . Program Directors can check out more information at  www.thisweekingospelmusic.com.
Connect with Mickey Bell on his facebook page here: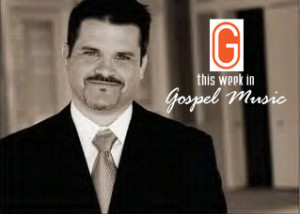 Mickey Bell
Tags:
Christian artists
,
Fayth Lore
,
gospel music
,
Keith Erwin
,
mickey bell
,
rob patz
,
sgn scoops
,
southern gospel
,
susan whisnant
,
The Erwins
,
The Lore Family
,
The Whisnants
,
This Week In Gospel Music
Posted in
announcements
,
artists
|
Comments Off

on This Week in Gospel Music features the Whisnants
Written by SGN Scoops Staff on December 25, 2014 – 11:12 am -
Susan Whisnant,
What is your favorite Christmas Memory?
When Ethan, our youngest was 7, he had asked for a 4 wheeler… Of course a small one. Well, two weeks before Christmas he got pneumonia and was in the hospital. We had gotten him a 4 wheeler and they let us come home. Seeing that sick child Christmas morning light up when he saw that 4-wheeler was a memory I'll never forget!!!!
Tags:
Christmas 2014
,
Southern Gospel News
,
susan whisnant
Posted in
exclusive report
|
Comments Off

on Susan Whisnant,What is your favorite Christmas Memory?
Written by Staff on December 22, 2014 – 2:46 pm -
By Lynn Mills
Though the holiday season is quickly passing, the spirit of Christmas resides in the hearts of those who believe the wondrous story and live to share its joy. Looking back on the weeks leading up to the Christmas season there are numerous concerts each year where your favorite carols are sung by your favorite artists. Though it's true that many groups reserve the majority of December for Christmas vacation; it is becoming more popular for a few groups to team up with their friends and hit the road at the beginning of the month for a special Christmas tour. For the winter of 2014, another pairing was added to the roster of SGM Christmas tours, hailing by the name of Home For Christmas; featuring the Mark Trammell Quartet and The Whisnants.
Home For Christmas was first introduced to fans in late October when the pre-sale for the Home For Christmas CD was put on the market. This project brought together The Whisnants and The Mark Trammell Quartet (MTQ) in a combination of 12 Christmas songs both old and new that showcased both groups on one recording. At the beginning of November, MTQ and the Whisnants hosted an online Launch Party over the course of 12 hours on Facebook where they shared Christmas memories, traditions and personal thoughts concerning the songs on the new Christmas project via videos, photos and posts from both group's members. Shortly after Thanksgiving, they hit the road and performed their very first official tour together!
The inaugural concert occurred on the Showboat Branson Belle as a part of the Carols On The Belle Series. It was a balmy 70 degrees out in Branson, Missouri! But more than that, the folks that came on board filled the Showboat to capacity; the first Home For Christmas concert was sold out! When the Mark Trammell Quartet and Whisnants took the stage everyone gathered around for their opening tunes, "The Faithful Medley," and "Unspeakable Joy." After a few words from Susan, Jeff and Mark, the Whisnants sang a few of their contributions to the CD: "Without Christ There's No Christmas," and a ballad, "I Call Him Lord." The Mark Trammell Quartet came up and gave the crowd a little variety in musical taste; they sang their hillbilly tune, "O Beautiful Star Of Bethlehem" and the more refined arrangement of "God Rest Ye Merry Gentlemen."
The Whisnants, who had been listening to MTQ sing from where they were seated on black stools, returned to the spotlight to sing their new upbeat tune, "Jesus Brought Joy To The World." Mark Trammell also explained to the audience why they sing.
It is worthy to note the diversity of the crowd on the Showboat – a bus from Michigan brought a good amount of Asian folk, many Indian couples were present and others who came for the classic Branson tour and sightseeing staples. The crowd, therefore, was not made of your typical Southern Gospel fans, so an explanation was due!
Mark also shared about being raised in a pastor's home and how one would expect his mother's favorite Christmas song to be a traditional carol…but it wasn't. It was the classic "Christmas Song". Mark went on to croon the first few lines from this well-known song. While he was doing his best impression of Perry Como, the others were doing their best to steal the spotlight. This came about in the form of Santa hats, which were distributed in a quiet fashion to all the group members seated behind Mark. Susan decided to share and plopped her hat, complete with tiara, on Mark's head. After a bit of waltzing and other comical antics from those who were obviously bored with Mark singing his solo, Trammell gave up and sang, "I'm gonna' kill them when this is over…!"
From those humorous moments, the singers moved to a sincere reading of the Christmas story in Luke. Mark turned the pages of his black leather Bible to the second chapter and told of how the Savior came to be born in this world. "Silent Night," followed this. Susan, the only lady on stage, sang this carol from the viewpoint of a mother. Afterwards, she asked the audience to sing "Away In A Manger," with her. A sweet sound echoed through the boat.
As the evening came to a close, Mark Trammell had the crowd on the edge of their seat by a powerful arrangement of "O Holy Night." An equally powerful message followed as Susan introduced her solo, "If You Could See What I See," and the thought behind the message.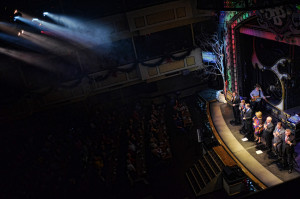 "People come up to me all the time," Susan began, "They say, 'I love Christmas, but it's a lonely time for me; I lost my husband, I lost my wife, I lost my kid, I lost my mom…it's lonely'." She went on to say that in 2013 on December the 23rd her father-in-law went home to heaven. "A lot of people felt sorry for us," she went on, "But we had a friend who wrote this song and sent it to us on Christmas Eve. If God gave us one glimpse into heaven, we would never wish them back." Susan sang that comforting message and prayed. As the Showboat came back into dock MTQ and the Whisnants left everyone with this tune: "Christmas Time's A Comin'!"

The next night, the Home For Christmas Tour went to Arkansas where they sang a full concert at Beryl Baptist Church. Though this wasn't the last stop on the tour, this is where my ability to follow ended. The difference between the Showboat and this concert was that they had more time at the church and material was added. One of those additions was a fun performance of "The 12 Days of Christmas." Susan and Mark beckoned 12 volunteers from the audience (the pastor, who is an accomplished bass vocalist, being one of them) and soon a line formed at the foot of the stage. Aaron Hise and Nick Trammell distributed cards with each part written on them and the fun began! It would be impossible to re-tell everything that made us laugh – but we had a great time! Another highlight of the evening was Austin Whisnant singing a song Susan originally recorded, called "Even Then," and Ethan's solo of "Strange Way To Save The World."
"Home For Christmas" is a must see for fans who love Christmas music. It is impossible to miss the sincerity of those ministering on stage. Nothing is scripted – it's all from the heart. Whether the moment is funny, reflective or serious, the heart behind it shines through. This is Christmas. This is the way we think of the holiday when we close our eyes and picture a homey, old-fashioned Christmas tree set in the midst of children at play and Christ where He ought to be: in the center of it all. Home For Christmas offers songs you want to hear, the new ones you'll be humming after you hear them the first time, the singers you love and the sincerity of the Christmas story, all creating memories you won't easily forget!
If you are interested in bringing the Home For Christmas Tour to your area in 2015, contact The Harper Agency for more info at: http://www.harperagency.com/ or call 615-851-4500.
For more artist features and concert reviews by Lynn Mills and others, view the latest SGN Scoops magazine at www.sgnscoops.com
Tags:
branson
,
Christian Music
,
christmas
,
christmas music
,
gospel music
,
Home For the Holidays
,
mark trammell
,
mark trammell quartet
,
susan whisnant
,
Whisnants
Posted in
artists
,
concert reviews
,
gospel events
,
sgn scoops magazine
|
Comments Off

on Home For The Holidays with the Mark Trammell Quartet and the Whisnants
Written by SGN Scoops Staff on July 15, 2014 – 9:03 am -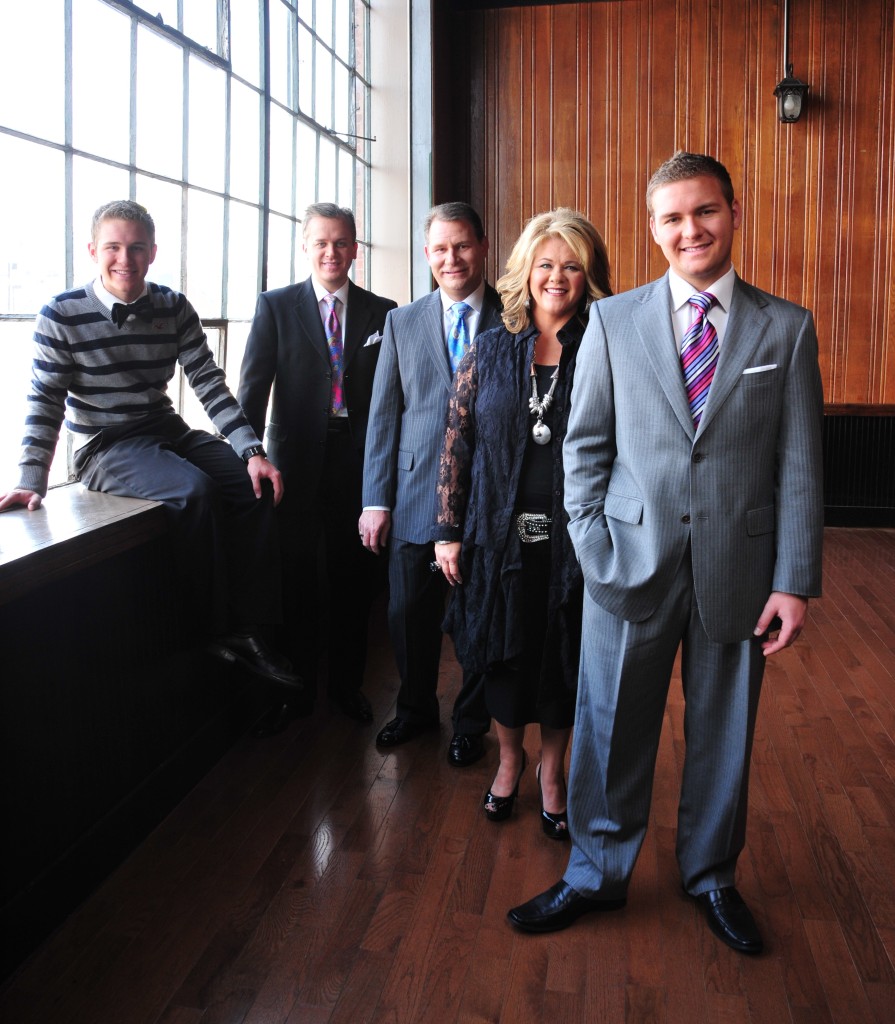 By Jennifer Campbell
Forty three years ago, God sought out a few individuals from Morganton, North Carolina for a special purpose. He knew they had a heart to minister to others. He knew they would tell others about Jesus. He knew they were up to the task, despite the long drives, the sleepless nights, and the struggles along the way. For more than four decades, these individuals have stayed true to the calling that God has placed on their lives. Through every bump in the road, The Whisnants know that God is in control and they can say with confidence, all is well.
Jeff Whisnant is the only original member of the group.   As owner and manager for the group, Jeff sings baritone and runs sound on stage. He said, "We placed our ministry in God's hands 43 years ago and have watched Him do miraculous things.  There is no doubt in my mind that God has His hand on this ministry."
Jeff's parents influenced his decision to enter into the Southern Gospel Music industry, along with Eldridge Fox, former owner of the Kingsmen. Jeff's wife, Susan says herdad is the one whom she says has been the greatest musical influence on her life. She said he taught her to love to sing. In fact, she sang with her dad up until she met Jeff.   She fell in love with this genre of music when the Singing Americans came to her church years ago. She said the Nelons also inspired her, including songs such as "Oh, For a Thousand Tongues" and "Come Morning." Susan stated, "That's when I fell in love with Southern Gospel Music."
Susan continued to say, her greatest life achievement so far has been raising their sons, Austin and Ethan.
"Being a mother is the greatest gift God ever gave me," Susan said.   "I'd do it again. I've got two of the finest boys that I could ever pray for.   And I love my mom. My mom is probably is my best friend. Being able to be a mom and watch these boys grow and become men of God is one of the most incredible things I've ever been able to do.   On this Mother's Day, I'm thankful for being able to be their mom and being able to be an example for them."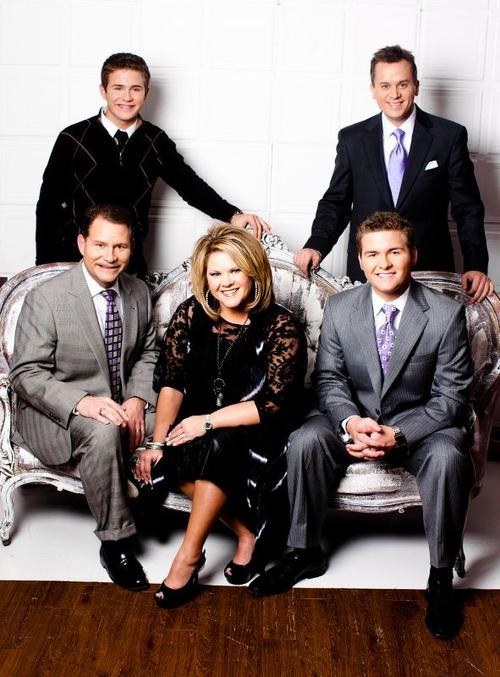 When asked how she balances time between family and ministry, Susan said it was about the same. "The boys love being home," Susan said. "When they were little, we'd just say that home is wherever mom and dad is, and if it's on the bus, then that's home, and if we're in Morganton, that's home.   Wherever we are is where home is.   It's tough balancing it out sometimes.   I missed my grandfather's funeral about two months ago. That was tough, because we were booked. I was going to cancel and my dad said, absolutely not. You go do what you've got to do. It's tough to balance, but at the same time, I could not imagine not doing it with my family. That has been a blessing."
For the Whisnants, the best part of traveling on the road together is just that: being together. Susan said her favorite part of singing with the Whisnants is being with her family.
"We watch movies together and just spend time together," Susan said. "I love it. We eat together. We do it all. I love it all. That's the best part, just being with my family. I couldn't do it if I had to dread getting on that bus, and I'm thankful I don't dread it."
Jeff added, "The Southern Gospel life is not an easy life, but it is an extremely rewarding life. As for traveling and singing, I am having the time of my life.  Getting to travel with our family and the guys who work with us, I consider myself a VERY blessed man."
Jeff and Susan will celebrate their 26th wedding anniversary on May 28. Their relationship with each other is evidence that they each have a relationship with Jesus Christ.
The Whisnants have had 13 number one songs, several Top 40 songs, and Singing News Song of the Year titles, including their latest nomination in 2013 for "All Is Well." They have been nominated for Trio of the Year nine times and have received multiple individual nominations. Their list of appearances is extensive, including 18 appearances at the annual National Quartet Convention, as well as appearances on the Gospel Music Southern Style Program (INSP Network) and at the Gaither Video Taping in Nashville in 2007. By earthly standards, they have achieved success in this industry. But the greatest success is the fact that none of this matters to them.
"We've always said if we never had a charting song, if the radio never played our music, or if we never sang at a big venue, we would still sing, because that is what God has called us to do," Susan commented. "Even if we were working full time jobs and singing on the weekends, we would do it because we love it that much. Back in 1988, we were interviewed and that was the one thing we said is that we want to be consistent and stay within the calling, being content with where we are."
Susan also gives the following advice to young artists just starting out: "Stay within your calling. There are a lot of people that want to sing, but they can't. If God's called you to do it, He's going to make a way. If that means singing in your church or wherever, stay within your calling. To a young group that is starting out, be consistent. Be content with where you are. Pray diligently that God will open the doors."
Having traveled with the group most of his life, Austin Whisnant is no stranger to life on the road. In 2009, he felt called to step onto the stage with his family as the group's bass player. At the young age of 19 years old, he loves traveling with his family. He gives the following advice to young artists just starting out: "Make sure you like traveling on a bus!"
Jeff and Susan's youngest song, Ethan, is 16 years old. He says that he is destined to be a gospel singer as he gets older.
Austin and Ethan are currently working on a new project and there are plans for a new Christmas project by the group, which is tentatively scheduled to be released before the National Quartet Convention.
The final member of the group has been singing lead with the Whisnants since 2001. Aaron Hise was saved at the young age of six years old. He says the best part of traveling with the group is seeing the country, being on the bus with people he loves, eating different foods, and seeing people encouraged by their music and hopefully coming to know the Lord.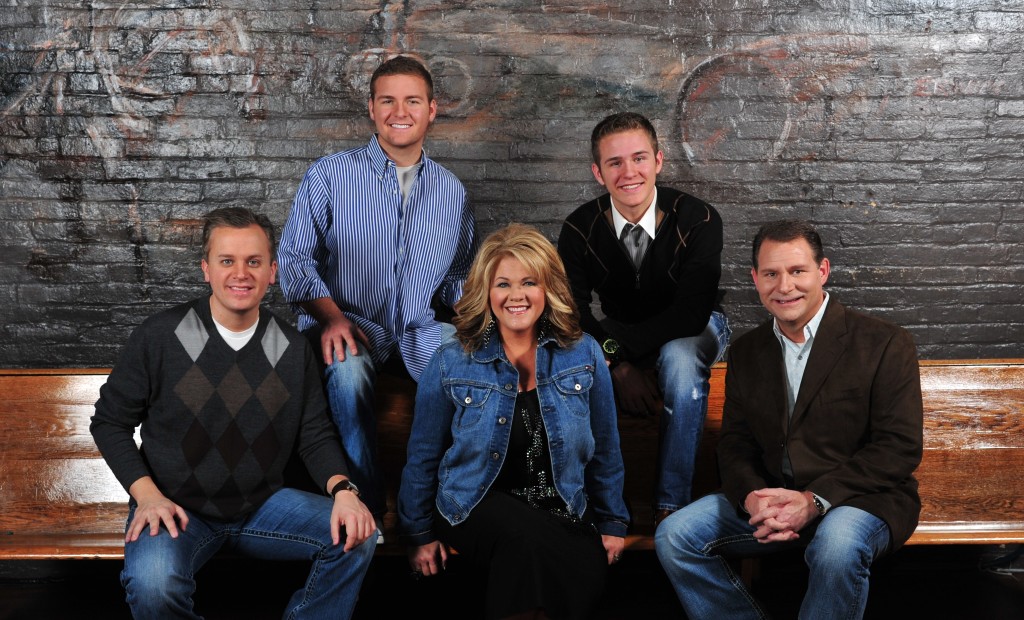 In 10 years, Susan said she hopes to be doing the same thing she is doing now.   She added, "Austin would be 30, so hopefully he is going to be married and maybe have a kid, maybe I'll be a grandparent. But I want to be doing the same thing I'm doing and loving every minute of it!"
The group sees a lot of things in their travels, but two things rank as the funniest incidents thus far. Susan said a woman came to them, asking for pray for her feet because they were hurting.   They looked down and the woman had her shoes on the wrong feet. Susan recalls another humorous encounter: "Another lady asked us if she could pray for our hearing because we all, she thought, wear hearing aids, but we all wear ear monitors. She was praying that God would touch our hearing. That was pretty funny."
So many wonderful songs have been written, but Susan would like to write a song titled, "Where Your Treasure Is, There Will Your Heart Be Also." She said, "I wish I could write a song about that.   I've always thought, there are so many people, their treasure is in the wrong place and if they only knew that that is where their heart is, there's no denying it. It's just simple, where your treasure is, there will your heart be.   And if our treasure is in the Lord, I want my heart to be there. I want to live daily like it's my last day. Jesus is my hope, my salvation, my whole world."
Susan's favorite scripture is Psalm 28:7: "The LORD is my strength and my shield; my heart trusts in him, and he helps me. My heart leaps for joy, and with my song I praise him." She commented, "I think I've always loved that scripture."
During the interview, I asked Susan what she would say to God if she could talk to him face to face. She said she would thank Him for loving her unconditionally. She added, "I would thank Him for dying for me. If I'd have been the only one, He would still have loved me that much. And I want to thank Him for that. Also, I was thinking about this yesterday: 'Delight yourself in the Lord and He will give you the desires of your heart'. I really want to thank Him for doing that for me, because every desire I've ever had. I've tried to delight in Him and He has proven His word is true.   It may not always be what I want, but He's given me the desires of my heart and I want to thank Him for that. Thank Him for my family, my parents, and my upbringing. For every aspect of my life, I want to thank Him. So if I could talk to Him face to face, I would thank Him for every blessing and every detail of my life."
The Whisnants would like to invite everyone to join them at the Gatlinburg Gathering in Tennessee this July. Mark your calendars now for the National Quartet Convention in Pigeon Forge for the first time this fall, and of course, don't miss Singing in the Sun in April 2015.
"We were recently part of an entire week of Singing In the Sun in Myrtle Beach, South Carolina," stated Jeff. "Eight-three people were saved.  There is no way to put a price on that type of reward.  Every once in a while God just blesses in such a way that there is no explanation except to say, that's God.  Those times keep us going."
It is in the difficult times of our lives that we need to remember that all is well. Susan said, "The song 'All is Well' is something I've had to come to grips with the fact that I want to say that. I want to try and fix everything, so when I can't fix it, I get frustrated. I don't care what problem it is or whose problem it is, I want to try to fix it. To stand and be able to say, even if the world's crashing in on me, that God's still God and all is well. I've had to really think through the words of that song and say, God help me to not only sing it, but to live it. I want to be able trust in Him in all things and even if it's coming unraveled, I can still put my trust in Him and know that all is well."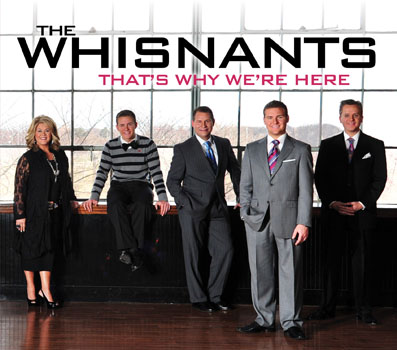 Without doubt, the Whisnants live their lives in an effort to spread the Good News of the Gospel through song. Susan, Jeff, Austin, Ethan, and Aaron realize that the days are short and that Jesus is coming soon. Susan said, "In these last days, it is imperative that we as Christians get a backbone about us and to realize that there's a lost and dying world out there. We think that we're infringing on their privacy when we share Christ with them, when the truth is they are longing for someone to share with them the Good News of Christ. It is time for us to tell the lady at Wal-Mart she needs Jesus.   We have a job to do, and we only have a little bit of time to do it. We need to encourage each other and to be bold and be strong."
No matter what is going on in your life, stand up for Jesus, even if you have to stand alone. Follow the lead of the Whisnants and share the message of Jesus Christ with everyone you meet. Tomorrow may be too late.   Put your trust in Jesus, lean on Him, and remember all is well.
For more information about the Whisnants, visit http://www.whisnants.com/.
Written by Jennifer Campbell.
First published by SGN Scoops digital magazine in the May 2014 edition.
For current issues of SGN Scoops, log on to https://www.sgnscoops.com/
Tags:
Austin Whisnant
,
Christian artists
,
Ethan Whisnant
,
gospel music
,
Jeff Whisnant
,
Jennifer Campbell
,
sgn scoops
,
southern gospel
,
susan whisnant
,
The Whisnants
Posted in
artists
,
christian entertainment
,
Christian interest
,
sgn scoops magazine
|
Comments Off

on The Whisnants: All Is Well
Written by SGN Scoops Staff on November 4, 2013 – 6:50 am -
Tags:
760 The Cross
,
Fan Fair
,
Gospel Music Today
,
Ken & Jean Grady
,
Sound Garden
,
southern gospel
,
Southern Gospel News
,
susan whisnant
,
Tackets
,
Tim Thomas Trio
Posted in
video
|
Comments Off

on Gospel Music Today On SGNScoops.com
Written by Staff on September 9, 2013 – 11:42 am -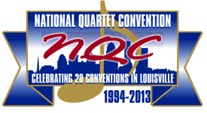 Change is always hard and the NQC Board made a bold step twenty years ago when they announced the move from Nashville to Louisville for Gospel Music's favorite yearly event.
From scheduled sings on the Belle of Louisville to concerts in the downtown square; from impromptu songs in various area restaurants to special gatherings in local hotels; from Elvis sightings to Uncle Sam in the Exhibit Hall, there are many unforgettable moments for the Gospel music fan at NQC.
As a writer for SGM Radio and SGN Scoops, I've had the opportunity to interview many interesting people at NQC.
Over the years, I have been privileged to interview such artists as Karen Peck,  Kim Hopper,   Susan Whisnant,Marshall Hall,  Jim Mahalick, Shelly Brown of The Browns, Wayne Haun, Jeff Pearles, The Apostolic Boys, The Skyline Boys, The Prophets, Rambo McGuire, The Booth Brothers, Mark Trammell Quartet, Greater Vision, Legacy Five, Triumphant Quartet, Brian Free and Assurance, and Jonathan and Jordan Wilburn, among others.
Many of these artists wouldn't have the time to sit with an interviewer during an ordinary concert setting. NQC is also the opportune time for fans to also talk with their favorite singers. What a great opportunity it is to attend NQC and be able to sit down with the makers of the music!
SGM Radio and SGN Scoops would like to extend a special thank you to the board of the National Quartet Convention for continuing on a tradition that began many years ago, for making the necessary decisions for the growth of the festival and for embracing artists, fans and industry alike as we celebrate together our music and our faith.
We look forward to 2014 in Pigeon Forge!
****As a fan who attended the first Louisville NQC, I have many memories of the National Quartet Convention at Freedom Hall. I'm sure our readers do as well, and I invite you to submit these memories for posting here this week. Please submit your NQC thoughts and pictures to lorraine@sgnscoops.com
Tags:
brian free and assurance
,
Greater Vision
,
Jeff Pearles
,
Jim Mahalick
,
Jonathan and Jordan Wilburn
,
Karen Peck
,
Kim Hopper
,
legacy five
,
louisville
,
mark trammell
,
marshall hall
,
National Quartet Convention 2013
,
nqc
,
Pigeon Forge
,
Rambo McGuire
,
Shelly Brown
,
susan whisnant
,
The Apostolic Boys
,
the booth brothers
,
The Browns
,
The Prophets
,
The Skyline Boys
,
triumphant quartet
,
Wayne Haun
Posted in
announcements
,
artists
,
christian entertainment
,
Christian interest
,
gospel events
,
guest
,
industry news
,
scoops
,
sgn scoops magazine
,
special feature
,
Uncategorized
|
Comments Off

on Leaving Louisville: Twenty Years of NQC