Written by Staff on April 6, 2020 – 2:21 pm -
The coronavirus pandemic has become the central focus of the world. Millions of people are quarantined, businesses are closed, and many hospitals are overwhelmed. Healthcare workers, delivery drivers, supermarket employees, and many others are forced to work long hours. Ordinary life has taken a momentary detour as we seek to make sense of these uncertain times.

Many people are looking for answers concerning how they and their family can stay safe. Others are wondering when life will return to normal. Some individuals question why God would allow this crisis to affect millions of people.

As the entertainment, sports, and recreational venues gradually close their doors, I sense in my spirit that God is calling us to set our eyes on Him. Whether we realize it or not, there are many things in life that capture our attention, distracting us from worshiping the Lord. From job-related tasks to family responsibilities, along with recreational activities and other items on our to-do lists, it would likely surprise each one of us to know how little time we spend focused on our Heavenly Father.

Even now, God has used this widespread disruption to clear many of our schedules, yet we may still find ourselves mindlessly scrolling through social media timelines or binge-watching our favorite television shows. The news reports can even encompass our very being, causing us to miss His still, small voice. When we put anything, even our families, in a position above God, we disappoint Him. On the contrary, when we look to Him for guidance, He is always standing by to help us.

The Lord said, "'When I shut up the heavens so that there is no rain, or command locusts to devour the land or send a plague among my people, if my people, who are called by my name, will humble themselves and pray and seek my face and turn from their wicked ways, then I will hear from heaven, and I will forgive their sin and will heal their land.'" (2 Chron. 7:13-14 NIV). Although we may never know why God allowed coronavirus to impact the world, we can know with full assurance that He will help us through this calamity if we pray and worship Him.

Regrettably, many people in the world today never call on the name of the Lord. Some Christians and non-Christians alike are more concerned with materialistic things than they are spiritual matters. Rather than being humble, they flaunt their wealth, their careers, their families, and any other prideful thing they consider important. Additionally, countless people in the world today engage in immoral behavior. From sexual immorality to murdering newborn babies, this world is on a downward spiral as they continually convey their absolute hatred and disobedience toward God.

Until we change our ways, we will not see a change. This not only applies to the literal act of social distancing, but also to the spiritual act of surrendering to God. We must all take the first step, which is to repent and to humble ourselves before the Lord. God's Word says, "Humble yourselves before the Lord, and he will lift you up" (James 4:10 NIV). He wants to help us and to encourage us, if we will yield our lives to Him.

Without question, we must all turn our eyes to the Lord. He will forgive our sins and heal our nations, if we humble ourselves, pray to Him, seek His face, and turn from our wicked ways (2. Chron. 7:14). I pray we can all let go of our worldly ways, and focus on the One who created us. God deserves all of the glory. Let us seek His face as we put our trust in Jesus Christ alone. He is the only One who can truly heal our land.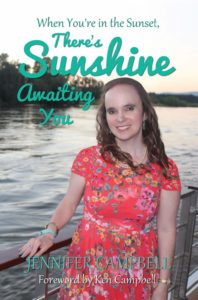 Author's Note: I am continually praying for everyone affected by this pandemic. It would be my honor to pray for you as well. If you have a prayer request, please email me at jennifer@jennifercampbell.net. May the Lord strengthen you and be your comfort during these difficult times.
By Jennifer Campbell
More about Jennifer:
Jennifer knows that God has a dream for her life. Whether she is on stage singing solo, singing with her dad as a duet, speaking at churches and other locations around the globe, or teaching English Language Arts at Suwannee Middle School, she knows God will always guide her footsteps in everything she does. She is grateful for the talents God has given her and she strives to use them for His glory every single day. God has blessed her with the ability to play the piano and drums. She has served as a Group Leader for Women of Faith as well.
Jennifer is a prolific writer, penning songs, writing an inspirational blog, and serving as a Feature Writer for SGN Scoops Digital Magazine, the first all digital Southern Gospel music magazine. She has written for SGN Scoops for over 20 years, including features on The Brooklyn Tabernacle Choir, Bill Gaither, Janet Paschal, Goodman Revival, Karen Peck and New River, The Whisnants, Canton Junction, The Hoppers, and many others. She was also honored to be able to write special tributes to Lari Goss and LaBreeska Hemphill.
Jennifer recently published her first book, an inspirational autobiography titled, When You're in the Sunset, There's Sunshine Awaiting You, which she hopes will inspire others through its message of hope. You can read a complimentary chapter by clicking this link, and you can also purchase a copy on Amazon. Already working on her second book, it is her prayer that God will give her the opportunity to publish many more books in His timing.
In addition, she has a food and travel blog at www.jennifersjourneys.net, where she featured William Jack Degel of Uncle Jack's Steakhouse and the Food Network show Restaurant Stakeout. Jennifer would love to have her own food and travel show one day.
(Excerpt from Jennifer Campbell's biography: http://www.jennifercampbell.net/biography.htm )
Did you know that you can receive the printed, full-color version of SGNScoops Magazine by subscription? Find out more 
HERE
.
Find SGNScoops Magazine On Facebook 
HERE.
You can download the latest edition of SGNScoops Magazine 
HERE.
Read the latest edition of SGNScoops Magazine online
HERE.
Listen To Today's Gospel Music
HERE
Tags:
COVID-19
,
Doubt
,
God
,
Hope
,
Jennifer Campbell
,
Jesus
,
Pray
,
worship
Posted in
Christian interest
,
Devotionals
|
Comments Off

on Jennifer Campbell: Hope in times of Misgivings and Doubt
Written by Staff on August 13, 2019 – 12:08 pm -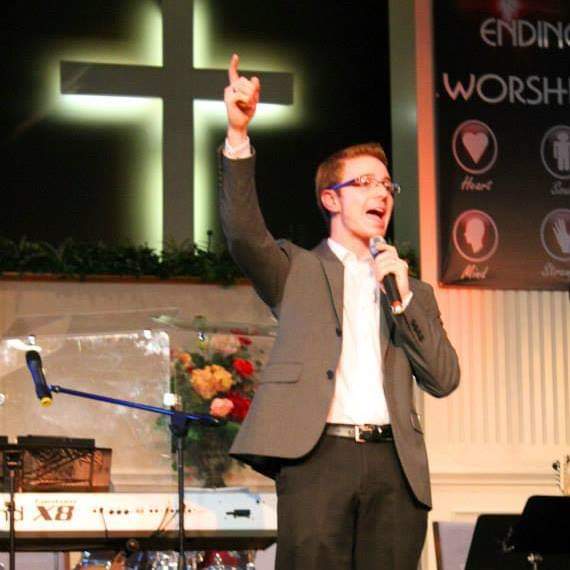 Men aren't worshipping. You probably have noticed at your church that ladies tend to be more active in times of musical worship than men. At first, I thought it was just because most worship songs sounded like a love ballad from a girl to her boyfriend… But turns out, there's more to the story.
At one particular church, I was feeling the pressure to not engage because no other man was. But after turning my attention toward heaven, I began to notice a phenomenon. Other men followed. And others followed them.
So I started to ask these questions: What kind of worship is for men? Is it a particular flavor? Is there some sort of biblical example for how men ought not only to look but how they ought to participate in worship?
Let's go to the Word:
Worship Like A Man
Recently, I was standing on the front row of an affluent church in the south as the worship leader began the service. I usually sit on the front row, especially when I am going to be speaking. One contrast to itinerant ministry vs. pastoring is the lack of consistency stylistically. Having become accustomed to a particular culture and energy, it can be a bit off-putting at first to stand in an entirely new and different context.
This particular Sunday, not only was I standing in a less enthusiastic environment than I might have expected, I had also come through a rather tiring week. All to say, I simply wasn't feeling it that day.
My affinity for the front row has much to do with the ever-present distractions that latecomers and new parents provide combined with my ADD. Knowing this of myself, my habit is to face forward no matter what I hear behind me. But what I was about to see this Lord's Day would retain my dumbfounded attention for the next two worship songs, including their 17 bridges: I saw men. Hundreds of men. Standing. Silent. Hands clasped together in their front like they were groomsmen or secret service agents at an auspicious event.
This simple hand gesture that was unanimously embraced by the men of this church revealed so much, not only of their church, but of the culture of worship in the United States.
Hands clasped together at our front, especially for men, is a subliminal message we do not even realize we are sending. It protects a weak area while signaling that we recognize this isn't the time or place to cross our arms in a display of aggression or defiance. This posture reveals a timidity, discomfort, and feeling of vulnerability without a word ever being spoken. Some were singing. Most were staring. All were signaling: this praise and worship isn't for us.
Look at David
As a man, I love studying the life of David. He was a brilliant military mind and was not afraid to pick a fight. This king was strong. He was brave.
Yet, even amidst the many monikers of manhood and kingship, the hallmark of his life, my favorite title is that he was a "man after God's own heart."
David was a passionate worshipper and seeker of the face of God. He was a skilled harp player. David was a multi-platinum recording, best-selling psalm writer. Maybe that's why he was uniquely qualified and gifted to teach men about worship and demonstrate his teachings in the process.
The life and reign of David is nearing its end in 2 Samuel 24, and David is about to step into some extraordinarily dangerous waters. He has demanded that the people and armies of the nation of Israel be numbered.
We take censuses and polls all the time, but David is balking against an Exodus 30:12 principle that basically states that you only number things you own. And since God owns the nation of Israel, you don't need to count them, you need to count on God.
David's numbering of the people and armies before his death was an act of pride in an attempt to credit his own leadership or possibly discern, apart from seeking God, whether he had the power to accomplish one last military feat against a neighboring nation. Regardless, David is overtaken in pride.
But what I love about this man is that just as quick as he succumbed to the temptation of Satan, his heart was broken in sensitivity toward God in his awareness of sin. (Man after God's own heart. Not perfect. But prayerful.)
Skip toward the end of the chapter when David heads out to the threshing floor of Arauna to offer sacrifices on an altar to God. Though Arauna tries to bless David with free land and free sacrificial animals as a gift, David's response is what makes the story: "I will not offer burnt offerings to the Lord that cost me nothing."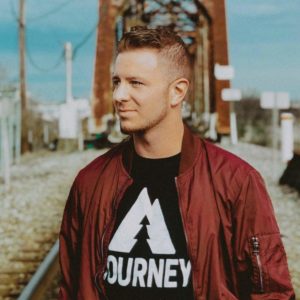 Today I write to the men, both young and old. I write to those who are raising men. I write to the churches that are hemorrhaging men. A relationship that does not cost you anything is not worth anything. And just like the costly box of spikenard poured on the head of Jesus by the woman, men are likewise compelled to an authentic worship that may cost you something (but will reveal your everything in Christ.) Since real men are wired to pay, I want to reveal your opportunity to work on your worship, as David reveals what it may cost you:
1. Worship will cost you everything.
2 Samuel 6:14: "And David danced before the LORD with all his might. And David was wearing a linen ephod."
No reservation. No hesitation. David gives not some, but all of his might to God in worship. I don't know about you, but I'm not much of a dancer. I didn't grow up dancing. I'm not good at dancing. And I'm not saying you necessarily have to do backflips across the room holding your worship flags and balancing the offering plates. But I am suggesting that authentic worship, even for manly men, is going to require some energy.
David's linen ephod is historically a form-fitting garment. Not much is hidden here. And rather than encourage all men to adopt the painted on skinny jeans accompanied by smedium shirts from the Baby Gap, I'd encourage us to adopt this concept metaphorically. Real worship is not the absence of insecurity and vulnerability, it is preoccupation with the presence of God. For worship or the lack thereof, men will one day pay. You much choose whether you will spend your energy now willingly, or spend eternity wishing you had.
2. Worship will cost you your heart.
Psalm 54:6: "With a freewill offering I will sacrifice to you;
I will give thanks to your name, O LORD, for it is good."
Notice David's offering is "freewill." Meaning, he brings it to the Lord of his own volition.
As a former worship pastor myself, I remember the struggle of feeling like I had to do two or three fast songs just to get people's attention. There were the freewill few on the front row who would have jumped, clapped, and sung, were I leading with a kazoo. But my goal was to usher the frozen chosen on the remaining rows into the throne room of an awe and awareness of God's presence.
I'd instruct, "Clap your hands." "Lift your hands." "Sing out!" "Focus on these words!" Eventually, you'd get a few of the deacons or second row leaders who would begrudgingly (at first) participate in musical worship (after a few moments of awkward direct eye contact with me).
And once you have the men on your team, you have the whole family. Wives, sons, daughters, and other men follow the men's lead.
So, what if we had some men who God designed to be family leaders, decide to be worship leaders from their place in their row? What if men's seeking and response to the presence of God was freewill and not forced? The church would be turned upside down. Our families would be turned upside down.
Men, I know you're strong and tough. But by yourself, you're not strong enough. God would love to help you keep your home, but first He must conquer your heart. The worship account will be filled by something or someone. Without the investment of worship in your family, you open up their future to a gamble with Satan.
3. Worship will cost you the spotlight.
2 Samuel 6:20–22: "[20] And David returned to bless his household. But Michal the daughter of Saul came out to meet David and said, 'How the king of Israel honored himself today, uncovering himself today before the eyes of his servants' female servants, as one of the vulgar fellows uncovers himself!' [21] And David said to Michal, 'It was before the LORD, who chose me above your father and above all his house, to appoint me as prince over Israel, the people of the LORD—and I will celebrate before the LORD. [22] I will make myself yet more contemptible than this, and I will be abased in your eyes…'"
I know this is the one every man was excited about. If you are not a clapper, singer, dancer, or hand-lifter, you cringe at the thought of a spotlight. You avoid those things to keep people from looking at you. Well, I have good news and bad news right now. But it really is a matter of perspective.
Bad news: People are going to look at you. In fact, David shows us that when we abandon our pride in pursuit of God's presence, people may very well misunderstand and mock us. Worshipping God will illuminate others to your presence as a single light in a room of darkness.
Good news: David says we get to grow deeper in this thing…more and more. Because it's not about us. "It is before the Lord." And if our worship is real, it may cost us our anonymity in the congregation, but when people look at us, the spotlight will really be on the reason for our worship: Jesus.
In our 2 Samuel 24 passage, let us not forget that a threshing floor is a high, visible place. It is where the wind catches the chaff and whisks it away, much like worship serves as the platform for God to get rid of the flakey stuff in our hearts and lives. Oh, and small little detail: The threshing floor where David now stands is in the neighborhood where Abraham would offer Isaac in worship, where David would provide for his son to build a temple to worship, and where God would offer His Son so that you can worship.
Real worship is a product of the price Jesus paid for our sin. And the more we realize how much we do not deserve to worship, the more passionately we will worship. Men who do not realize that worship is not about them do not participate in it.
The participation and presence of men in worship speaks volumes.
Likewise, the absence of men in worship speaks loudly.
Men, worship is hard work.
But it's worth it…
Your family is worth it.
Your church is worth it.
JESUS is worth it.
____________________
Thank you for making it this far in the content. The fact that you've entrusted me with a few moments of your day means the absolute world, and I never want to take that for granted. There is a Facebook Group where I, along with some amazing others, are posting some phenomenal, custom content that would help jumpstart your day.
Jon Groves Ministries · PO Box 1325 · Dayton, TN 37321 · USA
For more information on Jon Groves click HERE.
Special thanks to John Groves for allowing SGNScoops to post this feature.
For more Gospel music features read the latest SGNScoops Magazine HERE.
Download SGNScoops Magazine In PDF
Here
Find SGNScoops Magazine On Facebook
Here
Listen To Todays Gospel Music
Here
Tags:
church
,
Jon Groves
,
Jon L Groves
,
Jon Leighton
,
Men aren't worshipping
,
worship
Posted in
Christian interest
,
Devotionals
|
Comments Off

on Jon Groves: Why don't men worship?
Written by Staff on March 25, 2019 – 11:09 am -
Praise Fest Chambersburg will be held at the Open Door Church, Chambersburg, Pennsylvania, on April 27, 2019, at 7:00 p.m. Tickets are free.
Featured guests include Tank Tackett, Brave and Mighty, Crystal River, the Gabriels, Bill Rappe, Tony Waters, Tommy Boyd, Bill Dykes, and Rod Horner and Friends.
The Open Door Church is located at 600 Miller Street, Chambersburg, Penn.
For more information, call 717-264-3266.
For more Gospel Music news, read the latest SGNScoops Magazine HERE
Download The PDF Of SGNScoops Magazine
HERE
Find SGNScoops Magazine On Facebook
HERE
Listen To The Best In Today's Gospel Music
HERE
Tags:
Bill Dykes
,
Bill Rappe
,
Brave and Mighty
,
Crystal River
,
gospel music
,
Praise Fest
,
Rod Horner
,
Tank Tackett
,
the Gabriels
,
Tommy Boyd
,
Tony Waters
,
worship
Posted in
announcements
,
artists
|
Comments Off

on Praise Fest in Chambersburg, Pennsylvania, to feature Tank Tackett, Rod Horner, Crystal River
Written by Staff on June 7, 2015 – 8:37 am -
For this edition of Pastors' Corner, we welcome Eric Bennett from Triumphant Quartet. Eric was formerly a Pastor of a Baptist Church, so we felt he was well qualified for this Pastors' Corner series on "The Importance of Music in the Life of a Christian." We trust you will enjoy his blog.
TD Jakes once said that anyone can praise the Lord, but true worship can only come from someone in whom God has done a supernatural work. (1 Peter 2:19,20: "But you are a chosen generation, a royal priesthood, an Holy nation, a peculiar people; that you should show forth the wonderful acts of Him who hath called you out of darkness into His marvelous light: Which in time past were not a people, but are now the people of God: which had not obtained mercy, but now have obtained mercy.)
I agree with Brother Jakes. True heart-felt worship can only come from someone
who has experienced the hand of God working in their life; someone that God has delivered; someone that God has set free.
Joshua 4:19-24, tells the story of when the children of Israel set up 12 stones as a reminder of what God had done in their life. Most all lyrics in Southern Gospel music reflect on what God has done, either on the cross or something He's done in our personal life. Whether it is Chris Allman's, "I Could Never Praise Him Enough," or Bill Gaither's, "Jesus We Just Want To Thank You," which if I were you, I would do myself a favor and look this song up on Youtube and watch the Cathedrals video of this. It'll make you want to shout "Glory" as George would say! All these songs remind us of the goodness of God.
For me personally, I can sit and listen to songs like these and be reminded of all the things God has done for me. I am so very thankful for salvation, my wife, family, my GRANDKIDS, house, job, health, friends, and on and on. We all have so much to thank God for.
I think music either helps you focus on God or takes your focus off God. The importance of listening to Christian music is that it brings our attention to the One who gave us the breath that we breathe, another good reason to thank Him!
If we could get our mind off who is singing and get it on WHO is being sung about, we could experience true worship. Some of my best times with The Lord are not at church, concerts, or singings. Some of my best times with the Lord are driving the bus at 3am in morning or in my truck, listening to Christian music. God shows up and here we go!
Music will never take the place of Bible Study and Prayer time with God. But, it can truly keep our minds on Him. (Isaiah 26:3 Thou wilt keep him in perfect peace, whose mind is stayed on thee: because he trusteth in thee.)
The world has so much noise today. Why wouldn't a follower of Christ want to keep focused on Him all day long?! What better way to do that than listening to music that speaks of Him?
If you don't already, I would suggest that you start listening to Christian music either on radio or by CD. Listen to the lyrics. Be reminded of all the things God has done in your life. Be reminded of "I once was lost but now I'm found, I once was blind but now I see." If you do, I think you will experience true worship, you will keep focused on Him and I think your day will be so much brighter!
Written by Eric Bennett of Triumphant Quartet
First published by SGN Scoops digital magazine in December 2014. For current issues, visit SGN Scoops mainpage.
Tags:
Christian life
,
Eric Bennett
,
gospel music
,
music
,
Pastors Corner
,
sgn scoops
,
triumphant quartet
,
worship
Posted in
artists
,
christian entertainment
,
Christian interest
|
Comments Off

on SGN Scoops Pastors' Corner with Eric Bennett of Triumphant
Written by Staff on May 15, 2015 – 1:19 pm -
By  Rev. Bryan Davis​
Music: you hear the sad symphony of it at a funeral; its joyful melody dances with the bride as she walks down the aisle to her future. It plays through the speakers of stores to prompt us to buy and in workplaces to motivate employees. We use it in moments of romance and passion, and it plays in our churches as we lift our hands to the Lord to worship and give Him praise and adoration. The melodious sounds of music play such an important role in films that even though few may remember the plotlines to Con Air, Titanic, or Disney's Hercules, we all remember "How Do I live," by Trisha Yearwood from Con Air, Celine Dion's masterful voice singing "My Heart Will Go On," from Titanic, and Michael Bolton's rendition of, "I Can Go the Distance."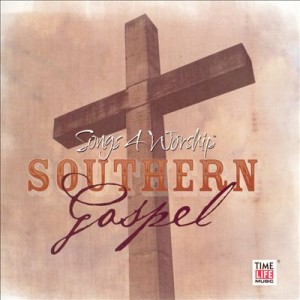 Yes, there is just something about music that changes our hearts, captures our attention and reaches to the very depths of our soul. Most sermons are forgotten by the time the church service is dismissed; yet most people can remember what worship songs were sung. Few movie quotes are ever remembered, yet we can quote our favorite songs from memory.
When I was a little boy, my mom and I did a school experiment to discover if plants were affected by music. Interestingly enough, we found that when we played soft music to the plants daily, they grew faster than the plants that were not exposed to music. Another surprising result was that in the same experiment, the plants exposed to heavy metal withered and quickly died. I believe the same is true of how music affects our soul.
One day, I was driving down the road and I was feeling depressed and sad. As I pondered my despair, I realized my radio was on the local Country station playing all sorts of sad ballads. I heard about dogs dying, marriages failing, vehicles breaking down, drinking and every sort of hopelessness you could imagine. No wonder I was depressed! What goes in, is what comes out! 
I popped in a worship CD and the difference was startling! As anthems of Christ began to permeate my vehicle, the depression quickly vacated my atmosphere  and the presence of God Almighty engulfed the interior of my car. This was the moment that I had an epiphany … people stay depressed listening to other music because the majority of music is about us and our problems; but when we sing songs to Jesus about Jesus instead of singing songs about us, there is a shift from the problem to the Problem-Solver, and that's when He can change our situation. 
There is some secular music that I love and my intent is not to bash it, but even the best song without Christ is just another empty song. Music was never created to glorify the things of this world; music was created to worship God and magnify His Son, Jesus Christ! Music is so important that the Bible even tells us that when we enter Heaven and meet our Maker, all the habitants of Heaven will be gathered around the throne of God, worshipping. The 24 elders will be bowing before His throne while hundreds of Angels continually sing "Holy, Holy, Holy…" for all of eternity.
Yes, this is the purpose of music! Not only does music take us into God's presence, music also helps us get through the hardest of our trials and gives us the hope we need to carry on. When I think of music, I think of the story of Haratio Spafford, who was a wealthy Chicago lawyer with a blossoming legal practice, an exquisite home, a wife, four daughters and a son. He was also a devoted Christian and committed Bible Student. Mr. Spafford was best of friends with the likes of D.L. Moody, Ira Sankey and a myriad of other well-known Christians of the day.
At the highest elevation of his economic and masterful prosperity, Horatio and his wife Anna endured the horrendous loss of their only son. Shortly following their son's untimely death, on October 8, 1871, the Great Chicago Fire destroyed almost every real estate investment that Spafford had.
In 1873, Spafford organized a boat trip to Europe in order to give his wife and daughters a much-needed vacation and time to recover from the tragedy. He was also scheduled to join Moody and Sankey at an ongoing revival service in England. 
Spafford sent his wife and daughters ahead of him, while he stayed in Chicago to tie up some loose ends. Several days later he received notice that his family's ship had sunk. All four of his daughters had drowned and only his wife had survived.
Mr. Spafford boarded a boat to take him to his mourning wife, Anna, in England. As the boat hovered over the watery grave of his four daughters, Horatio began to write a melody that would change the world. Its lyrics began with, "When peace like a river attendeth my way, When sorrow like sea billows roll; Whatever my lot, thou has taught me to say, it is well, it is well with my soul.."
Something within Horatio Spafford, even in the midst of life's hardest circumstances, began to bubble up as a musical melody from the depths of his soul; not a melody of hate or hopelessness, but rather a melody of praise in the middle of the pain. Labeled as possibly the greatest hymn ever written, "It Is Well" still touches hearts more than 200 years later. Why? Because not only did grief come from Mr. Spafford's heart, but praise did as well and after all of these years, that same praise still carries with it the power of God Almighty.
If research is done thoroughly, one will find that the majority of Christian lyrics are written out of tragedies very similar to Mr. Spafford's. Yet, we do not hear hopelessness in them, as we do in the songs sung glorifying despair. Instead, we hear praise to the One who is able to heal the broken-hearted.  
Although man has perverted music, it was created for the sole purpose of worship and it is still a powerful tool for a Christian. It has the power to lift our souls out of the pit of despair and re-align our heart and thoughts with our Creator. It transcends us from this world of trouble into the presence of The Almighty God.
Rev. Bryan Davis is an Ordained Minister in the Church of God (Cleveland TN). Bryan runs a very successful Facebook ministry called Dwelling Point Ministries and is also very active in his community. Bryan has served as Evangelist Pastor at two churches. Currently Bryan, his wife Rebekah and daughter Brielle reside in Frederic, WI. Bryan is open to bringing the word of God to your church. For info contact Bryan directly at heartofachampion15@yahoo.com
Pastors Corner is a regular feature in SGN Scoops Digital Magazine. For the current issue visit the SGN Scoops main page.   
Tags:
Bryan Davis
,
Christian life
,
music
,
Pastors Corner
,
praise
,
sgn scoops
,
worship
Posted in
christian entertainment
,
Christian interest
,
guest
,
sgn scoops magazine
,
special feature
|
Comments Off

on SGN Scoops Pastors Corner: The Importance of Music in the Life of a Christian
Written by SGN Scoops Staff on January 5, 2011 – 5:13 pm -
MOBILE, Alabama (January 5, 2011) – Integrity Music announces the February 22 U.S. release of Level Ground, an innovative CD and DVD project from award-winning Canadian worship leader/songwriter Brian Doerksen.
The Covenant, Juno and GMA International Award winner was inspired by a unique concept for Level Ground. Doerksen wanted to produce a live recording that placed the musicians and singers among the worshippers and embraced the intimacy and simplicity of a small group while reserving the stage for people to share stories of grace.  The live recording took place at "The Barn," a gathering place in Doerksen's hometown of Abbotsford, B.C. The result: a 13-song CD and a DVD that features music and inspiring stories of lives transformed by the power of God.
"
Level Ground
is not just a collection of my new worship songs," said Doerksen.  "It was inspired by Isaiah 40 which says, 'Every valley shall be raised up, every mountain and hill made low; the rough ground shall become level. And the glory of the LORD will be revealed, and all mankind together will see it.' It's one of the most well-known passages of the scriptures. But the reality of grace and the leveling it speaks of continues to elude most of us in our cultures of competition."
"We love elevating 'stars' and shaming 'sinners'," he continues. "God's heart as Father longs to embrace us all and place us on level ground!  Through Him, we can all experience grace that transforms. My hope and prayer is that is exactly what you will experience as you listen to these songs and stories!"
The Level Ground DVD is a two-hour film that brings together a hybrid of several elements – it's part concert film with all the songs from the CD (plus a new version of "Broken and Beautiful") and part documentary with interviews, "grace stories" and behind-the-scenes footage.
Of the DVD, Doerksen says: "On the film version you are placed right in the middle of our gathering; you hear and see the music happen all around you. You witness an 8' by 14' painting that captures the concept of 'level ground' as it emerges. But beyond the music and the painting, perhaps best of all, you get to hear and see the grace stories. For me that's the highlight of this project."
Integrity Vice President Robert Brenner adds: "I've been to many recordings in my 20 years at the label, but I have never experienced anything like this evening of worship. We were all standing together, musicians amidst the worshippers and the powerful exchange that occurred between one another and with our God was transformational. This CD and DVD have the potential to open up an entirely new model of worship that takes the focus off of the leader and places it directly on our God."
The Level Ground CD features new songs written by Doerksen along with co-writes by Paul Baloche, Kathryn Scott and Doerksen's longtime collaborator/producer Phillip Janz.
The song list for Level Ground is:
1. Welcome To The Place Of Level Ground (writers Doerksen, Paul Baloche)
2. The Jesus Way   (writers Doerksen, Steve Mitchinson)
3. Lifelong Passion (writer Ali Berry)
4. Enter The Rest Of God (writer Doerksen)
5. Everything/God In My Living (writer Tim Hughes)
6. Will You Love Me In The Winter (writer Doerksen)
7. Here Is Love with Give Thanks (writers William Rees, Robert Lowry and Henry Smith)
8. No Condemnation (writers Doerksen, Janz)
9. Giver Of Life (writers Doerksen, Mitchinson)
10. Altar Of Love (writers Doerksen, Mitchinson, Janz)
11. Whatever Comes (writers Doerksen, Mitchinson)
12. Thank You For The Cross (writers Doerksen, Kathryn Scott)
13. First (writer Doerksen)
In addition to the CD and DVD, Level Ground worship resources (trax/songbook/digital songbook) are available.
Brian Doerksen is more than a songwriter and worship artist.  He is also an author, conference speaker and pastor. His songs, which are sung in churches around the world, include "Come, Now is the Time to Worship", "Hope of the Nations", "Faithful One", "Refiner's Fire", "Hallelujah (Your Love is Amazing)" and "Holy God".  He has recorded six albums in partnership with Integrity Music – Level Ground; It's Time; Holy God; Live in Europe; Today and You Shine.
In 2008, Doerksen received a JUNO award (Canadian equivalent of the GRAMMY Awards) for Holy God (Contemporary Christian/Gospel Album of the year). For creating worship music that has impacted the global Church, he was honored by the Gospel Music Association with its "International Award." In addition, he has received numerous Covenant Awards from Canada's Gospel Music Association.
Born and raised on the west coast of Canada in Abbotsford, Doerksen now lives with his family (wife of 26 years Joyce and their 4 youngest children) in the same home that he spent his childhood in.  He continues to make his church home at 'The Bridge' in Matsqui village in Abbotsford, which he helped plant in the spring of 2006.
Tags:
Brian Doerksen
,
gma
,
integrity music
,
worship
Posted in
artists
,
christian entertainment
,
new music
|
Comments Off

on Integrity Music's Brian Doerksen Brings Worship Music To Level Ground with new DVD and CD