Written by Staff on June 30, 2020 – 2:33 pm -
Youth in Gospel: Autumn Isbell of the Isbell Family By Lyndsey Chandler
This month's featured artist is Autumn Isbell from Savannah, Tennessee, which is two hours southwest of Nashville. 
Autumn is 17 and will be 18 in October. She has one younger brother, who is 16 years old. At the age of five, Autumn recorded her first solo album. 
She plays piano, guitar, mandolin, and ukulele, and she has been traveling and singing full-time with her family, the Isbell Family, for seven years. She sings mostly soprano for the group.
The talented young lady loves to decorate and says that she is also pretty good at ping pong. 
Two of her biggest inspirations in Southern gospel are the Collingsworth Family and 11th Hour. 
When asked what she would be doing if she was not singing, Autumn says, "Although it is very hard to imagine myself doing anything outside of music, I would probably consider pursuing a career in counseling."
When she graduates from high school this year, she will plan on taking online college classes.
A day off of the road for Autumn normally consists of catching up on school, cleaning the house and maybe a shopping trip.
Also, embarking on a missions trip someday is definitely on her bucket list. 
When asked what her funniest moment on stage has been, Autumn shared this … "At this particular concert, I had decided to wear a long skirt and high heels. As I was stepping up to sing, my skirt got caught underneath my heel, and I couldn't move forward. So, I had to hurry and figure out a way to get my skirt out from under my heel without being too noticeable."
Autumn's parents had a trio with one of her mom's friends for nine years. During that time, her parents were teaching her brother and herself to sing parts, so when her mom's friend got married, Autumn and her brother stepped in. It has been that way ever since. 
The family performs approximately 250 concerts a year. 
"I know this is what God has called my family and I to do, and when someone is deeply touched by our songs, or even comes to know Christ through our music, it confirms that I am right where I'm supposed to be and doing exactly what I'm supposed to be doing," Autumn explains. 
Miss Isbell concludes with a word to her peers: "God made you who you are, and He has a beautiful and unique plan for your life. Be yourself and be confident, just as the Lord intended." 
For more information about the Isbell Family, visit www.isbellfamilymusic.com. 
By Lyndsey Chandler
First published by SGNScoops Magazine in April 2020
Tags:
Autumn Isbell
,
gospel music
,
Lyndsey Chandler
,
Southern Gospel Music
,
The Chandlers
,
The Isbell Family
,
Youth in Gospel
Posted in
artists
,
sgn scoops magazine
|
Comments Off

on Youth in Gospel: Autumn Isbell of the Isbell Family
Written by Staff on June 30, 2020 – 5:48 am -
Many of you know Vonda Armstrong as a member of the sweet ladies trio, Hope's Journey. You may also know Vonda as the CEO of Hey Y'all Media. And many of you listen to her as the host of Strictly Southern and Strictly Country on WPIL FM.
Did you also know that Vonda and her husband Jack Armstrong host an all Requests Show on SGMRadio.com? And did you know that she is one of the powerful engines behind Creekside Gospel Music Convention, Southern Gospel Weekend, and many other gospel music events? And did you know that she is in charge of Social Media and Advertising at SGNScoops.com?
On top of all of this, Vonda writes the DJ Spotlight feature for SGNScoops.com every month, plus the Weekend Word for the SGNScoops website, as well as other website articles.
There are many other behind the scenes activities that Vonda looks after, and SGNScoops would not be the same without her.
For all of this, and for everything else that we didn't have space for, Vonda Armstrong, thank you so very much.
We wish you a very happy birthday and hope that this coming year is filled with many blessings from God as you draw closer to him.
Happy birthday Vonda Armstrong!
Be sure to visit Vonda's page on all social media outlets and wish her a very happy birthday!
Tags:
gospel music
,
Hey Ya'll Media
,
Hope's Journey
,
SGNScoops Magazine
,
SGNScoops.com
,
Southern Gospel Music
,
Vonda Armstrong
Posted in
announcements
,
artists
|
Comments Off

on Happy birthday to Vonda Armstrong
Written by Staff on June 29, 2020 – 11:02 am -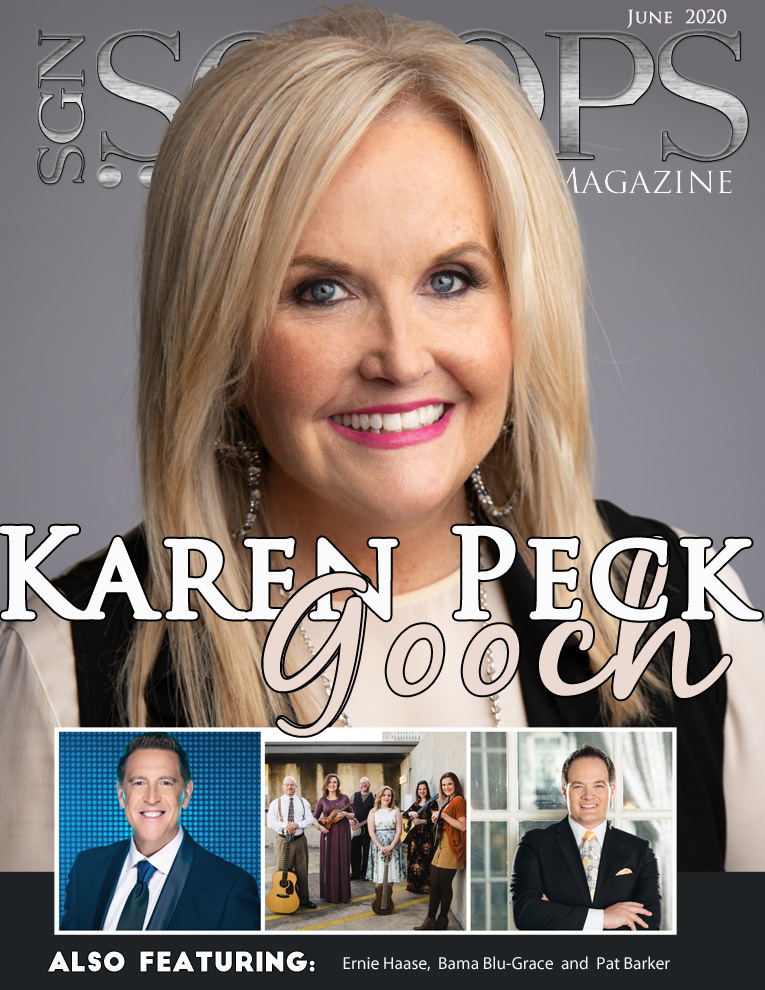 2020 June SGNScoops Editor's Last Word By Lorraine Walker
Thank you for flipping the pages to the very end this month and catching the Editor's Last Word. It's June and I hope you have time to read all the great stories we are presenting. SGNScoops is blessed with some of the best writers in gospel music and as you take in every feature, I'm sure you will agree.
Karen Peck Gooch is our lovely cover girl this month, a lady who is beautiful on the inside as well. Jennifer Campbell allows her own sweet heart to shine through in this feature. I trust you learned something new about Karen. I remember hearing her with the Nelons in the '80s. What I remember the most about that concert was Kelly Nelon singing "Ain't No Grave," and Karen wearing an orange dress that was just stunning. Yes, orange. It was the 80s!
As we sail into summertime, I pray that COVID-19 is stopped in its tracks and we can all come out of hibernation. It has been a time of increased stress for most people, I'm sure. What is ahead is unknown and that can cause anxiety and fear.
I read this in the Bible the other day: "So David went to Baal Perazim, and there he defeated them. He said, 'As waters break out, the Lord has broken out against my enemies before me.'"
2 Samuel 5:20 (NIVUK)
I began to think about my enemies, including such things as health and finances. For each of us, these enemies may look different. However, I believe that, just as David knew the Lord went before him in battle, the Lord is commanding his angel army for our deliverance today. His armies have "broken out" against our enemies, and will continue to do so. The image I see in my mind is of a dam that is bursting (or the power of the water flowing over Niagara Falls, as shown), the water gushing through and covering everything in its path.
Take a moment to see that the Lord is bursting through the defences of your enemies and washing them away. In scripture, water is a symbol of the Holy Spirit. Allow His Spirit to wash away your stress, doubts and fear. Because fear, as we know, is a liar.
Isn't it exciting that the Holy One has charged His angels concerning us to defeat our enemies? We are not idle during this battle, however, as we are given armor to wear, like the shield of faith and the helmet of salvation. So today, put on your armor, my friends, because there is going to be a fight. And, as the late Roger Bennett sang, "I read the back of the book and we win!"
If you are missing your helmet of salvation today, or have any comments or concerns, please email me at lorraine@sgnscoops.com.
By Lorraine Walker
First published by SGNScoops Magazine in June 2020
Tags:
COVID19
,
Editor's Last Word
,
gospel music
,
Lorraine Walker
,
SGNScoops Magazine
Posted in
announcements
,
artists
|
Comments Off

on Lorraine Walker: A Time to Fight
Written by Staff on June 27, 2020 – 11:57 am -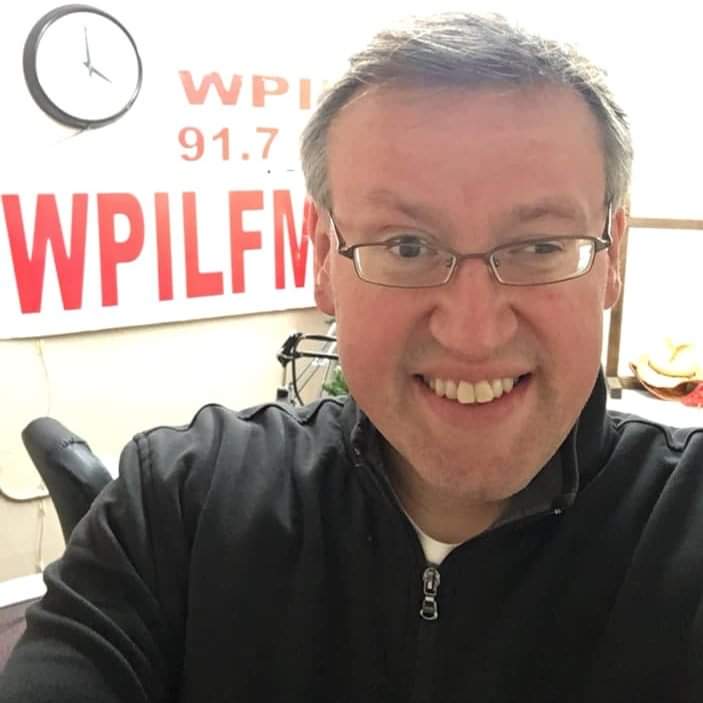 2020 June SGNScoops  Publisher's Point By Rob Patz
So here we are ….
Over the last couple of weeks that is the statement that I've heard from so many people: So, here we are. What does the future hold? How will our music, our industry, the world around us, recover?
There are many that have their opinion as to what we will see over the next few months as far as music in general, church, and the general population.
I believe that God is getting ready to restore everything that we have lost over the last few months. I believe there's going to be an outpouring of excitement for church, for concerts, and for events.
I believe we as a people for so long have taken for granted the opportunity to be able to go to church, and I truly believe this time of a pandemic circling our country has awakeno people's desire to return to church and to return to something most of us took for granted.
Many people are worried about the future. They are worried they will in some way be infected by this horrible COVID-19.
Over the last three months, certain scriptures have come clearly to my mind. In fact, as I was sitting on an airplane, flying home from Atlanta to Seattle, I opened up My Bible app and Isaiah 41 came up. Suddenly the words, "Fear not, for I am with you," shot through me like a sword.
I realize there is a lot in our world to be fearful of, but we need to remember that we have a God who is the same yesterday, today, and forever; that none of this came as a surprise to him, that he wasn't shocked by this but he knew the outcome from the beginning.
So, as we began to return to a normalcy, I truly believe that we as humans need to have – not a new normal – but normal back to what it should be, back to what we truly need as a world, back to the basics of the Bible and faith in God. 
Let me tell you this: Fear not, for God is with you. Go boldly into this next phase. Know that God is with you, that he is there to protect you, that he is already in your tomorrows, and he already knows your plans.
So, if you are a promoter this is like a new beginning. Promote harder than ever. If you're a singer, may this be a time that you invest more in the ministry that God has called you to. If you're someone like me who works in the industry, may we find new ways to cultivate the opportunities that come out of a terrible three months of being at home.
I'm seriously thinking about getting shirts that say "Fear not."
But right now, let me encourage you to come and be a part of Creekside 2020 in Pigeon Forge, Tennessee. I believe that this year is going to be life-changing. I believe God is going to use it as an opportunity and a conduit, to send out a revival throughout this country. Join me October 25 – 29, 2020.
Until next time, this is the Publisher's Point.
By Rob Patz
First published by SGNScoops Magazine in June 2020
Tags:
COVID19
,
Faith
,
Fear Not
,
gospel music
,
Pandemic
,
Publisher's Point
,
rob patz
,
SGNScoops Magazine
,
Southern Gospel Music
Posted in
Devotionals
,
sgn scoops magazine
|
Comments Off

on Rob Patz: Time to be Bold
Written by Staff on June 26, 2020 – 12:44 pm -
Beyond the Song: the Griffith  Family sing "He Restores" by Debbie Davis
For this edition of Beyond the Song, Jantina Baksteen had a conversation wih Debbie Davis, songwriter, and Julie Griffith of gospel music artists the Griffith Family. Debbie is the writer of "He Restores," sung by the Griffith Family.
Jantina Baksteen: I absolutely love this song and wanted everyone to hear it and the story behind the song. Debbie Davis, please introduce yourself to the readers of SGNScoops.
Debbie Davis: I was born and raised in St. Joseph, Miss., by wonderful God-filled parents. I grew up on the old hymns and was introduced to Southern gospel music at a young age. I've been married to my high school sweetheart for 34 years and we have 3 children (their spouses), and 7 fabulous grandchildren.
JD: Please tell us about your song writing ministry.
DD: When I was in grade school I began to write little songs and poems. It wasn't until I was a teen I realized I wanted to be a songwriter. I formed a gospel trio in 1994 (Full Life Trio), and I wrote a lot of the songs that we sang through our 24 years of ministry.
In 2014, I attended my first Write About Jesus Conference, in St. Charles, Miss. That conference changed my songwriting life! I began co-writing with some of the other songwriters I met at that yearly conference, and have made many life-time friends through it. This year will be my sixth year attending.
In November 2017, I signed as a staff songwriter with Crossroads Music out of Arden, N.C. Greg Bentley and the folks at Crossroads are some of the finest people I've met in this industry. 
JB:  What works for you? First the lyric or first the melody?
DD: Each song is different. Sometimes the lyrics come first. Sometimes the lyrics and melody come at the same time. Very rarely does the melody come first.
JB: I got in contact with you through  KNMG Radio, owned by Scott Peek where your song, "He Restores," was released for the first time, sung by the Griffith Family. It got my attention right away. How did this powerful song come together?
DD: In 2015, I took a six-week mentorship course with Belinda Smith. She pushed me to be a better writer (and she still does). During the six-week course, Belinda gave us, her mentees, an assignment. She had met a lady, Mary, who was estranged from her daughter and wasn't allowed to be a part of her life or her grandchild's life. The lady was hurting and broken. Belinda challenged us, "If you could write a song specifically for that broken, wounded women….. what would you say to her through song?"
When I read the assignment, I immediately said, "He restores… I would tell her that He restores." So, over the next few days, I poured into this assignment, and the song "He Restores" was born.
When I decided I wanted to share the song with other groups, I knew I needed a professional demo. At that time, I didn't have any idea how to go about getting that kind of demo done. I reached out to my facebook friend, John Mathis, Jr., and he put me in touch with Tony Griffith.
To make this very long story a bit shorter, let me just say that the day Tony sent me the demo back, he also called me. He said that him and his wife Julie have a family group, The Griffith Family, and they were going into the studio soon. He said that "He Restores" is their testimony song, and they wanted to record it. The Griffith Family have become dear friends to me since that time.
JB: Are there more artists you know of who have recorded it?
DD: None that I know of, but there are some churches in the U.S. and Canada who use it during their altar services.
JB: What is the meassage in the song?
DD:  It doesn't matter what dark and broken place you find yourself in, God is able to restore it, not to what it was before, but His restoration can make it better than before. Bring your burdens to the Lord, for He restores.
JB: What advice would you give to aspiring songwriters?
DD: I would urge them to go to Sue Smith's "Write About Jesus" conference. It's well worth  the investment.
JB: How can artists who are looking for songs get in contact with you?
DD: They can email me at debbie@oneblessedchicky.com or they can message me on social media:
Facebook.com/oneblessedchicky
Twitter.com/blessedchicky
JB: Thank you, Debbie, for sharing your ministry and the story behind this amazing song with our readers. May God continue to bless your ministry.
The Griffith Family was the artist who recorded "He Restores." I had to get in contact with them to hear their story behind the song.
JB: Please introduce the Griffith Family to our readers.
Julie Griffith: We are a family ministry, consisting of husband and wife, Tony and Julie, and four of our five children: Caleb, Jadyn, and Peyton. Our two girls sing, and our son plays the drums. We also have a new baby, Allen Todd, who is three months old. I'm sure when he is old enough he will either play or sing. Maybe both. 
We are also joined by husband and wife team, Austin and Amber Dash.
JB: I was touched by the song "He Restores," the minute I heard it. What is your story /testimony and reason for having this song recorded on 'Give His Love Away" CD?
JG: This is the story and testimony that we give every time that we stand on a stage: We believe that finding this song was a divine appointment from God. Tony and I had just come through the biggest struggle in our marriage that we had ever faced. We almost got divorced. Through the grace of God and much prayer, our marriage was restored. Just a few short months later, Tony was working with a record company, and he was asked to make a demo for "He Restores." As he was working on the music, he called me into the room to listen to what he had in mind for the song. As I read and tried to sing the lyrics, all I could do was cry. This was our testimony. This was what God had just done in our marriage. I'm tearing up just writing this.
So at that time ,we were looking for songs to put on our record. We had to have this one. We asked Debbie if we could record it, and shared our testimony with her. and she's so graciously said yes.
JB: Is this song on your concert reportoire every time?
JG:  Absolutely!
JB: How does the crowd receive this song?
JG: It ministers to so many people, and there aren't many places, that when this song is shared, that it doesn't move and bring people to tears. There are so many hurting who share the same struggles that we've had in our marriage. And it brings them hope and they come to us for prayer and counseling.
JB: Just recently, you were blessed with a new family member. Is your little son already traveling with you?
JG: He is traveling with us now. Mom and baby took a break from the road to try to get through those first couple of sleepless months. Things are definitely getting back to normal now.

JB: What is ahead for the Griffith Family?
JG: We have a new single out to radio, called, "It Took the Cross." We pray that God continues to bless and open more doors for us to share this message of what's he's done through his son and the power of the cross! We love to minister, travel, play music and sing, so we are going to do it as long as God will allow us to. 

JB: What is your favorite Bible verse to refer to?
JG: Ephesians 3:20: "Now unto him who is able to do exceedingly, abundantly, above all that we ask or think, according to the power that worketh in us."
JB: Is there anything else you'd like SGNScoops to know?
JG:Just that we sincerely appreciate everyone who loves and listens to our music. We covet the prayers of other believers in Christ who desire to see God change lives through His gospel!

JB: Where can they find you on the internet?
JG: Our website is
www.griffithfamilymusic.com
We hope you enjoy the song "He Restores," written by Debbie Davis and sung by the Griffith Family.
The Griffith Family: The first performance on stage after the song's release.
Thank you to both Debbie Davis and the Griffith Family for sharing your thoughts on this powerful song. May God bless you as you continue to serve him.
By Jantina Baksteen
Jantina Baksteen is a regular contributor to SGNScoops Magazine and SGNScoops website.
Tags:
Debbie Davis
,
gospel music
,
Griffith Family
,
He Restores
,
Jantina Baksteen
,
Southern Gospel Music
Posted in
artists
,
Beyond the Song
|
Comments Off

on Beyond the Song: the Griffith Family sings "He Restores" by Debbie Davis
Written by Staff on June 26, 2020 – 5:58 am -
Stow, OH (June 25, 2020) – After much prayer, consultation and taking a long look at the big picture of how this Covid-19 crisis has impacted every aspect of our lives, I have made peace with the decision to suspend all EHSS touring for 2020. We are hopeful to resume touring in March 2021. However, should things dramatically change and we can all gather together sooner safely, you will be the first to know!
As a leader, I not only feel a responsibility for livelihoods, but also for the LIVES of everyone involved! I feel this for you too, the extended EHSS family whom we have come to love and adore. The concern for the health and safety of everyone is more important to me than trying to go forward with a tour.
I sincerely apologize for any inconvenience this may cause you. Please know that we are working to reschedule our 2020 dates and look forward to seeing you all in 2021. Ticketing questions should be directed to the point of purchase.
The good news is we WILL carry on! We are taking this opportunity to expand our territory by turning our Friday evening "Ernie's Living Room Sing" into a longer expanded weekly concert series/ TV/webisode.
The debut will be September 11, 2020 at 7:00 PM EST. We will start with a special themed program that you will NOT want to miss!
For now, these weekly programs will be broadcast on the EHSS Facebook fan page, as well as on my YouTube channel. I have tons of creative ideas that have me brimming with excitement!
In closing, many sweet people like you, for the last 33 years have asked me, "How can I help you, Ernie?" I have always said, "If I ever figure that out, I'll let you know." Here is how you can help: pray, spread the word, and "partner" with us by going to www.ErnieHaase.com and clicking on the PARTNER tab (Coming Soon). There, you will find out how you can help us make "Something Beautiful" out of this gift of crisis. I say "gift" because I truly believe this quote to be true:
"The Greek root of the word crisis is 'to sift,' as in to shake out the excesses and leave only what's important. That's what crises do. They shake things up until we are forced to hold on to only what matters most. The rest falls away."- Glennon Doyle
As you can see, I have a lot of work to do. Do not think that I don't have reservations; I am human. But I'd rather walk into what is possible with hope and faith in a divine plan than sit and cry over what used to be. That has never been me, and it is not going to be me now.
Thank you for your loving support…it's time to WAKE UP and go to work.
Here we go!
Ernie
Ernie Haase & Signature Sound
Visit EHSS website HERE
Tags:
Christian Music
,
COVID-19
,
Ernie Haase
,
Ernie Haase & Signature Sound
,
gospel music
,
Southern Gospel Music
Posted in
announcements
,
artists
|
Comments Off

on Ernie Haase & Signature Sound Suspends 2020 Tour; Announces New Endeavor
Written by Staff on June 25, 2020 – 9:59 am -
Sharps Chapel, Tenn. – Chapel Valley is thrilled to announce a partnership with four-time Dove Award-winner and Gaither artist, Sue Dodge (website HERE). Many know Sue Dodge from her appearances on Gaither Homecoming events and videos and some even remember her early days with The Speer Family.
Sue has been in the studio working on her new Christmas album and getting to know the Chapel Valley production crew in the process.
Sue celebrated 50 years in Southern gospel music last year with the launch of her "Let me Tell You About Jesus" album.
The Southern Gospel Music Hall of Fame and Museum has a brand new display featuring some of her memoirs from her lifetime contribution to the industry. Amos and Sue Dodge recently retired after founding and pastoring Capital Church for over 40 years, and Sue has resumed traveling, singing and sharing the gospel.
Shane Roark of Chapel Valley shared, "We are excited to welcome Sue Dodge to the Chapel Valley family. She is an accomplished artist and has shared the stage with some of the most legendary names in the Southern gospel industry. Sue is seasoned, yet humble, and her joy literally spills out as we work together. We look forward to sharing her music and supporting her ministry as she brings some Christmas joy into your hearts and your homes."
Learn more about the latest news in Sue's ministry world at www.suedodge.com or visit her Facebook page:  @suedodgemusic. 
Visit Chapel Valley's website:  www.chapelvalleymusic.com and be sure to like their social media page for exciting upcoming news:  @chapel.valley.5.
Tags:
.
,
chapel valley
,
gaither
,
gospel music
,
Southern Gospel Music
,
sue dodge
,
Tennessee
Posted in
announcements
,
artists
|
Comments Off

on SUE DODGE PARTNERS WITH CHAPEL VALLEY FOR A BRAND NEW SEASON IN MINISTRY
Written by Staff on June 25, 2020 – 9:17 am -
New Legacy Project New Radio Release and Lyric Video
Nashville, Tenn – Long-running, cutting edge Southern Gospel group, ™New Legacy Project, have announced the upcoming release of their new lyric video "Born For This," a single recently released to radio from their album T"Rest Of The Story."
This upbeat and lilting song was written by popular Nashville writers Gina Boe, Carl Cartee and Kenna West.  The lyrics encourage us to "breathe in this moment… knowing that there's hope in the making." Initially NLP hadn't planned to release this particular cut as a single, but with all the strife in the world today they knew it's time had come.
Of the song, group owner and Gospel Music Hall of Fame Member Rick Price says, "When I first heard 'Born For This,' written by my long-time friend Kenna Turner-West with Gina and Carl, I knew we had to record it. And it's more relevant now than then. The words speak to current events both here and abroad. The world needs hope right now, and we are called to bring that message in the best way we know how — through our music.  We really were born for this."
"The Rest of the Story" was produced by Bobby Blazier and Rick Price. Every cut showcases the group's stellar harmonies and powerful delivery. The lead vocal for "Born For This" is flawlessly performed by baritone Luke Yates, and his resonant tone serves to emphasize the important message.
While "Born for This" might not quite fit the Southern gospel sound you're used to hearing from NLP, it will assuredly be a song you will want to play again and again.
The video, created by Kingdom Artists, is now being premiered by Singing News Magazine.
The video can be viewed on the group's YouTube page.
To purchase New Legacy Project's music click any of the icons or go to NLP Store .
About New Legacy Project
Formerly the Blackwood Legacy, ™New Legacy Project is best known for their intricate harmonies, cutting edge Southern Gospel sound, and their homespun humor.  NLP is led by Rick Price, who spent much of his 40-year career with the Grammy and Dove Award winning Blackwood Brothers, and who was inducted into the Gospel Music Hall of Fame with the legendary quartet. Price says "In 45 years of Gospel music, this is the finest group I have ever been a part of. Not only are they great singers and musicians, they are wonderful Christian men." ™New Legacy Project travels throughout the United States, performing concerts more than 150 times per year. They are one of the longest running non-family groups in Southern Gospel music today.
Tags:
Blackwood
,
gospel music
,
New Legacy Project
,
Rick Price
,
Southern Gospel Music
Posted in
announcements
,
artists
|
Comments Off

on New Legacy Project New Radio Release and Lyric Video
Written by Staff on June 24, 2020 – 12:41 pm -
Nashville, TN (June 19, 2020) – StowTown Records announces the release of the highly-anticipated EP, Brave, from Christian music's multi-talented family group, The Browns. The group, comprised of siblings Adam, Michaela and Andrew and mom Shelly, is from Le Mars, IA, the Ice Cream Capital of the World. The family owns and operates Browns Century Theater in downtown Le Mars, where they perform regularly throughout the year when not touring the U.S.
The first single and title cut from this newest recording has already seen tremendous success at Southern Gospel radio, and the follow-up single, "Better Off There," penned by Sonya Isaacs Yeary, Jimmy Yeary and Wayne Haun, is ministering to the hearts of listeners across the country. With themes of hope, eternity, and assurance, the strength of the songs they chose and co-wrote is remarkable. Other songs chosen for this recording include the gospel song "Take Me Back" by legendary artist Andraé Crouch, the soul-stirring "Not Even For A Moment" (Jeff Bumgardner, Joel Lindsey, Wayne Haun) and country hit "Brave" (Scotty Inman, Lee Black).
StowTown label co-founder, Ernie Haase, shares, "The Browns have been a mainstay with StowTown Records. We believe in them and all that they do. It's not just about recording music, it's about what they have done with the music; opening a theater, writing and presenting musicals, and their BRAVE approach to sharing Jesus in the digital age keeps them fresh and relevant. I admire them greatly!"
Their family blend is unbeatable, their energy is undeniable and their musicianship is unmatched. When combined with the production and arrangements of award-winning producer Wayne Haun, the result is a pinnacle project from a passionate group ready to take the world by storm with their message. "Our family is always excited to share new music," states Michaela, "but we believe that this album, at this time, is going to be such an encouragement to all who hear it. We are praying it will bless many."
Brave is distributed exclusively by Provident/Sony and is available at retail and digital outlets worldwide.
Song Titles:
Brave
Passing It On
Little Fires Everywhere
Better Off There
Take Me Back
Not Even for a Moment
Shelter of the Rock
ABOUT THE BROWNS:
It's truly a family affair when The Browns hit the stage with their unmistakable style of gospel music. Shelly, Michaela, Adam and Andrew exude excitement on the stage and offer a life-changing experience to all who hear them. The Browns deliver the powerful message of the gospel through word and song and captivate audiences of all ages. Known for their fiddle playing antics and vocals, The Browns have wowed audiences around the world. The call to perform has not pushed this Iowa family to move to a big city. In fact, when not performing, they stay busy on their family farm or at their own Browns Century Theater, where they host various artists and shows year-round.
LINKS:
www.thebrownsmusic.com/
www.facebook.com/thebrownsmusic/
www.twitter.com/TheBrownsMusic
www.instagram.com/thebrownsmusic/
www.youtube.com/user/TheBrownsMusic
ABOUT STOWTOWN RECORDS:
StowTown Records was founded in 2011 by Ernie Haase and Wayne Haun and expanded in 2014 with the addition of partners Landon Beene and Nate Goble. With each label owner providing their individual expertise, StowTown has become a powerhouse independent label. As the creative home for many of today's top artists, the StowTown family includes Ernie Haase & Signature Sound, Doug Anderson, Charles Billingsley, The Browns, Cana's Voice, The Collingsworth Family, Tiffany Coburn, The Erwins, TaRanda Greene, The Guardians, The Kramers, The Little Roy & Lizzy Show, Tim Lovelace, Jody McBrayer, Devin McGlamery, The Perrys, The Steeles, The Taylors and Triumphant Quartet. Distributed worldwide through Provident/Sony Distribution, StowTown Records has garnered industry attention with multiple GMA Dove Awards and chart-topping releases from its highly respected roster of artists.
LINK:
www.stowtownrecords.com/
Tags:
Brave
,
gospel music
,
Southern Gospel Music
,
StowTown
,
The Browns
Posted in
announcements
,
artists
|
Comments Off

on The Browns Release Encouraging New Music With EP "Brave"
Written by Staff on June 24, 2020 – 6:24 am -
Arden, North Carolina (June 23, 2020) — Last spring, legacy Southern Gospel artist The McKameys (website HERE) announced they'd no longer be touring full time, and released The Crown, an album that continued to bring their message of faithfulness and the power of the Gospel to the world. In the fall, the National Quartet Convention paused to honor the group that's released 54 albums over the course of their career and has the most #1 hits in Southern Gospel history.
Thousands of fans and industry peers filled the LeConte Centre in Pigeon Forge, Tennessee to celebrate The McKameys' more than 60 years of singing. Now, fans of the group can relive that special afternoon with LIVE Like No Other, a CD and DVD featuring live music as well as behind the scenes interviews with The McKameys, to be released July 17. LIVE Like No Other is now available for pre-order, save and add.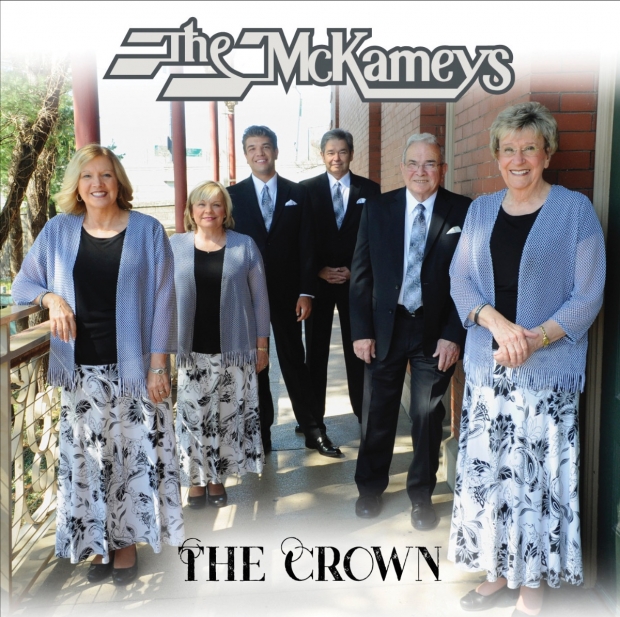 "We are excited about the release of LIVE Like No Other, which was recorded at The National Quartet Convention in September of 2019 during our Farewell Tour," say The McKameys. "What a great day, being with so many great friends, praising the Lord in song, and feeling the spirit in a special way! We can't wait for everyone to experience the excitement and emotions that were present that day."
Throughout the one-and-a-half-hour concert, The McKameys performed many of their #1 hits, like "God On The Mountain," "Roll That Burden On Me," "Unspoken Request" and "Do You Know How It Feels," and crowd favorites like "Trophy Of Grace," "There Is Jesus" and "For The Record" in a joyful celebration of a career many don't get to enjoy.
The album release also marks the first time The McKameys' rendition of "God On The Mountain" — which was #1 on the Singing News charts for five months in 1988-89 and became their most requested song of all time — will be released on streaming services.
The DVD includes videos of The McKameys sharing personal stories from their careers and a special moment when Horizon Records and the National Quartet Convention honored the group for its dedication to spreading God's word over the years.
With both parts of LIVE Like No Other, fans of The McKameys will always be able to enjoy the group's heartfelt performance and message, though they're no longer touring.
Pre-order, add or save LIVE Like No Other ahead of its July 17 release date HERE.
About The McKameys
The McKameys are a family group based out of Clinton, Tennessee, entering in their sixth decade of spreading God's message of love and hope through their music. There have been a few changes throughout the years after beginning as 3 sisters to the group now consisting of one of those original sisters, Peg McKamey Bean along with her husband, Ruben, their daughter Connie Fortner along with her husband, Roger Fortner, their son, Elijah Fortner; and Sheryl Farris, Peg and Ruben's younger daughter.
The wonderful harmonies of this family along with great songs give them a unique opportunity to share God's love as well as encourage the saints. Whether they are performing one of their classics like "Right On Time," "I've Won," "Unspoken Request," "There Is Jesus,"  their signature song, "God On The Mountain" or a new release, there is an undeniable energy that carries them through each performance.
The McKameys have been awarded several different Singing News Fan Awards through the years and Ruben and Peg are also recipients of The Marvin Norcross Award and Norcross/Templeton Award, respectively. In 2016, Peg McKamey Bean was inducted into The Southern Gospel Music Hall Of Fame. Ruben Bean will be inducted into the hall of fame as part of the 2019 class this fall. This family group remains devoted to their Lord, first of all, and to their call to spread God's Word to others through their music.
About Crossroads:
Crossroads is a market leader in the Southern Gospel, Bluegrass, and Americana fields. Established in 1993, following the combination of Horizon Music Group and Sonlite Records, Crossroads now operates several divisions including Crossroads Label Group (Horizon Records, Sonlite Records, Mountain Home Music, Skyland Records, Pisgah Ridge Records, Crossroads Records, and Organic Records), Crossroads Distribution, Crossroads Radio Promotions, and Crossroads Recording Studios. Led by a strong executive team of Christian music and Bluegrass music veterans, Crossroads combines cutting-edge technology with creative innovation to connect fans with our artists' music.
Tags:
crossroads
,
gospel music
,
Live Like No Other
,
Peg Mckamey bean
,
Reuben Bean
,
Southern Gospel Music
,
The Mckameys
,
The Southern Gospel Music Hall of Fame
Posted in
announcements
,
artists
|
Comments Off

on The McKameys to release CD/DVD, LIVE Like No Other