Written by SGN Scoops Staff on January 15, 2021 – 3:28 pm -
Waiting in the Dark
By: Elise Ingle
"And when even was come, the ship was in the midst of the sea, and he alone on the land. And he saw them toiling in rowing; for the wind was contrary unto them: and about the fourth watch of the night he cometh unto them, walking upon the sea, and would have passed by them." Mark 6:47-48
It's not often that the Lord answers my desperate prayers the way I want Him to. I want deliverance now. I want over-the-counter healing and a quick-mart miracle. I don't want to wait another minute in my suffering. I cry to the Lord for mercy. I pray specific. I trust and believe. But when the healing doesn't come and the miracle doesn't manifest, my heart feels disregarded.
After Jesus fed five thousand men in the wilderness, He promptly sent His disciples away. Up on the mountain, Jesus prayed alone. Sometime in the evening a contrary wind began to blow and sent a roiling chop battering against the belly of the disciples' boat. Muscles straining, the seasoned fishermen beat back at the waves, shoving their oars at the angry rollers. From His vantage point on the mount, Jesus could clearly see them toiling below. But He didn't come to the rescue. Not until nearly the next morning.
The fourth watch covered the wee hours of the morning just before dawn, about 3 a.m. until 6 a.m. Our scripture gives us this small detail that poses a big question. If the storm began in the evening, why did Jesus wait so long to come to His disciples? These poor men spent hours and hours, sweating and swapping turns at the oars. In the pitch black of night they would have been begging for mercy, fainter winds, and smaller peaks against the helm. Bailing out buckets of saltwater mingled with tears, they would have fervently prayed for deliverance.
I wonder what kind of thoughts went through their minds as their strength and spirits gave out. Has God forgotten me? Have I done something wrong? Does the Lord not care if I drown? I have had similar thoughts before. I bet you have too. If you've ever been in a season of suffering when God seemed far away, you probably felt as if you might also drown in the storm. I think our boys were well past hope when they saw the pale figure of Jesus walking on the waves.
We can only speculate why Jesus waited while His disciples struggled. Perhaps the Lord was teaching them total dependence on God and not in themselves. To "trust in the Lord with all of [their] hearts and lean not to [their] own understanding". Maybe He wanted them to see that His timing is perfect, even after a long hard fight. Maybe they needed to remember they were mere mortal men and that the only strength and power they had within them came from Christ alone. I know I need these reminders. But my favorite take-away from this story is no matter how long and how hard the night, Jesus will come walking. Hang on my friends. He's coming. Even if it's in the fourth watch of the night.
Tags:
Faith
Posted in
announcements
|
Comments Off

on Waiting in the Dark
Written by Staff on October 23, 2020 – 9:52 am -
I have had enough.
Normally I am not a complainer, but to be completely honest, I've had a rough time lately. Do you ever have one of those times when everything around you appears like shards of glass in a kaleidoscope that never seem to settle? And I mean everything. Family, friends, finances, physical health, emotional health – all with painful issues that just went on and on.
I was pretty much at the end of my rope, and then the doctor said to me, "You need to get tested for Covid."
Shock waves. I knew that if I was at the beginning of that virus, not only would it mess up my lungs that already have issues, but it would affect the rest of my family immeasurably.
Just the possibility that this virus might hit so close to home felt like an impossible weight placed on an already unbearable burden.
"Lord, I have had enough." I felt drained of any faith. "If this is another test, I just can't do it. Either you need to come down from heaven and collect your children, including me, or just take me home now."
It's interesting that at the same time that this was happening, I was reading the story of Elijah in the Old Testament. We often think of that old prophet as someone who saw amazing miracles, stood up against kings, and had incredible faith. 
It was after one such awe-inspiring miracle, that we find Elijah huddled in a cave, telling the Lord, "I have had enough."
I read this and I thought, "What's up with you, Elijah? Did you forget everything that you went through, every time God saved you and performed miracles to bring you to this place?"
Then it hit me.
Okay. I get it Lord. I'm not the only one to be in this spot. But like Elijah, it's time I remembered all the amazing things you have done in my life, all the times you have saved me, and all the things you have brought me through, to bring me to this place.
First of all, what has Jesus done for me? Short list only. He has forgiven me, given me mercy and grace, made me his child, healed me again and again. He has come to live in my heart, filled me with his holy spirit, and led me and guided me in so many ways. He has done things through me and around me that have only been him.
It's because I am a child of God that I am here today. It's because of his great love for me that he has surrounded me with his people. And it's because of his hand in my life that I am receiving nerve blocker shots that help me feel better so I can live for him more effectively. And it's because of those shots that I have come in contact with an incredible pain doctor who also wants the best for me. It was that pain doctor who told me to go get tested for the virus. 
Of course, I didn't think of all this at the time. It was later that I finally listened to the gentle whisper of God telling me that he was still in control.
Approximately 48 hours later, I found out that I did not have the coronavirus.
Now, this result did not take away the rest of the issues happening in my life, but just knowing that someone like Elijah was in the same place where I felt myself, helped me realize that the Lord understands when I feel hopeless, scared, unwilling to go on. That's when he reminds me that these emotions can cloud my mind to the truth.
And then God asked me the same thing he asked Elijah: "What are you doing here?" I felt him lift me out of the darkness.
The truth is: I am not alone. I have a heavenly Father who is always with me, who loves me deeply, and who tells me to cast my cares on him, for he cares for me.
My life is in his hands. And that is enough. 
By Lorraine Walker
For more news read the SGNScoops Magazine Here
Phone Friendly SGN Scoops Magazine Here
Find SGN Scoops Magazine On Facebook Here
Download SGN Scoops Magazine PDF Here
Listen To Todays Southern Gospel Here
Tags:
Christian life
,
Faith
,
living with pain
,
Lorraine Walker
,
SGNScoops Magazine
Posted in
Devotionals
,
sgn scoops magazine
|
Comments Off

on Lorraine Walker: I have had enough
Written by Staff on June 27, 2020 – 11:57 am -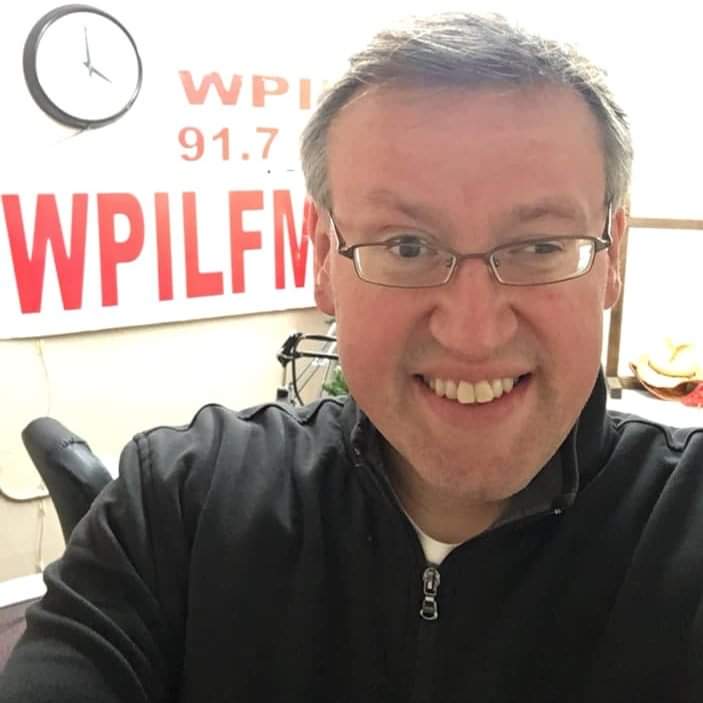 2020 June SGNScoops  Publisher's Point By Rob Patz
So here we are ….
Over the last couple of weeks that is the statement that I've heard from so many people: So, here we are. What does the future hold? How will our music, our industry, the world around us, recover?
There are many that have their opinion as to what we will see over the next few months as far as music in general, church, and the general population.
I believe that God is getting ready to restore everything that we have lost over the last few months. I believe there's going to be an outpouring of excitement for church, for concerts, and for events.
I believe we as a people for so long have taken for granted the opportunity to be able to go to church, and I truly believe this time of a pandemic circling our country has awakeno people's desire to return to church and to return to something most of us took for granted.
Many people are worried about the future. They are worried they will in some way be infected by this horrible COVID-19.
Over the last three months, certain scriptures have come clearly to my mind. In fact, as I was sitting on an airplane, flying home from Atlanta to Seattle, I opened up My Bible app and Isaiah 41 came up. Suddenly the words, "Fear not, for I am with you," shot through me like a sword.
I realize there is a lot in our world to be fearful of, but we need to remember that we have a God who is the same yesterday, today, and forever; that none of this came as a surprise to him, that he wasn't shocked by this but he knew the outcome from the beginning.
So, as we began to return to a normalcy, I truly believe that we as humans need to have – not a new normal – but normal back to what it should be, back to what we truly need as a world, back to the basics of the Bible and faith in God.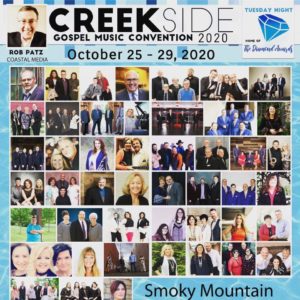 Let me tell you this: Fear not, for God is with you. Go boldly into this next phase. Know that God is with you, that he is there to protect you, that he is already in your tomorrows, and he already knows your plans.
So, if you are a promoter this is like a new beginning. Promote harder than ever. If you're a singer, may this be a time that you invest more in the ministry that God has called you to. If you're someone like me who works in the industry, may we find new ways to cultivate the opportunities that come out of a terrible three months of being at home.
I'm seriously thinking about getting shirts that say "Fear not."
But right now, let me encourage you to come and be a part of Creekside 2020 in Pigeon Forge, Tennessee. I believe that this year is going to be life-changing. I believe God is going to use it as an opportunity and a conduit, to send out a revival throughout this country. Join me October 25 – 29, 2020.
Until next time, this is the Publisher's Point.
By Rob Patz
First published by SGNScoops Magazine in June 2020
Tags:
COVID19
,
Faith
,
Fear Not
,
gospel music
,
Pandemic
,
Publisher's Point
,
rob patz
,
SGNScoops Magazine
,
Southern Gospel Music
Posted in
Devotionals
,
sgn scoops magazine
|
Comments Off

on Rob Patz: Time to be Bold
Written by Staff on June 23, 2020 – 8:24 am -
Right now, millions of people are longing to return to their normal, daily lives. The coronavirus pandemic has changed the way we live, the way some people think, and the way others act.
From the essential workers on the frontlines to the people who are staying safe at home, each one of us likely has a plethora of questions swirling about our minds. There are those who ask, "How can I adequately protect myself and my family?" Others want to know what they can do about their loss of income during the lockdown. Sorrowfully, thousands of families are wondering why their loved ones had to die. In such unprecedented times, we may not have all of the answers, but there is One on whom we can rely. In a world filled with questions, Jesus Christ is the answer for the world.
COVID-19 has affected the world in a way we have never seen before, causing many people to ask, "Where is God in all of this?" They continuously complain about everything from social distancing to travel restrictions, and some individuals feel as if God has abandoned them in the midst of their suffering. Some people are depressed and many have become fearful, even to the point of refraining from ordinary day-to-day activities. Others have embraced new ways of doing everyday things, opting for grocery delivery services and curbside pickup at retail stores. There are even families who have reinstated family dinners, taking advantage of extra quality time together. While some people have taken lemons and made lemonade, other people have a hard time walking into a business or doctor's office seeing people wearing masks and other personal protective equipment, as it causes their anxiety levels to escalate to the point where their body involuntarily employs the physiological response known as fight or flight. Even now, as a large percentage of the world is under quarantine or stay-at-home orders, many people seem angry, discouraged, and confused. They do not know what to make of such widespread calamity going on around them.
For centuries, people have wondered why God would allow bad things to happen to good people. Ultimately, though, bad things have only happened to one good person in the history of humanity. Jesus Christ is the only good person to walk on the face of this earth. Jesus said, "'There is only One who is good'" (Matt. 19:17 NLT). God sent His only Son, Jesus Christ, as a perfect sacrifice for the forgiveness of our sins. Romans 3:23 (NLT) says, "For everyone has sinned; we all fall short of God's glorious standard." Notice this verse does not say everyone, except for a few good people. It says everyone has sinned. Ecclesiastes 7:20 (NLT) says, "Not a single person on earth is always good and never sins." By God's standards, I am not a good person. You are not a good person. No one on earth is an inherently good person. Only through the grace of God can we become good enough to enter into God's Kingdom.
We cannot rely on our own merit to achieve salvation. Good deeds cannot save you. Having a lucrative career cannot save you. Loving your friends or family cannot save you. Going to church cannot save you. Jesus said, "'I am the way, the truth, and the life. No one can come to the Father except through me'" (John 14:6 NLT). Jesus Christ is the only way to receive the gift of eternal salvation. You do not have to live in a state of confusion any longer. Do not let the problems of the world overwhelm you. Isaiah 50:10 (NLT) says, "If you are walking in darkness, without a ray of light, trust in the Lord and rely on your God." Jesus Christ is the Light of the world, and He wants to give you the "light that leads to life," if you will put your trust in Him as your Lord and Savior (John 8:12 NLT).
Perhaps you are going through a very dark time in your life, whether due to the pandemic or other causes. You may feel as if the walls are closing in around you, and you cannot see a way to escape from your dire circumstances. Although I do not know what you are going through, I can tell you that I have experienced my own share of trials. In the fall of 2018, the doctors at Mayo Clinic showed me disheartening MRI results, which showed a possible malignant tumor the width of my entire leg. They were discussing amputation, oncology, and other terms that no one ever wants to hear. Through this physical battle, I sat on my sofa at home, with the exception of visits to the hospital, for three months straight. During this time of sitting still, I was writhing in pain so severe that it elevated my heart rate and blood pressure to life-threatening levels. My dad and I were greatly discouraged, but we put our trust in Jesus Christ. Yes, we had many questions, but we could not dwell on the uncertainties of life. We had to focus our attention on the One who gives life. I thank God every day for restoring my health. He deserves all of the glory, honor, and praise.
I want to encourage you today. You may not understand why you have to climb over mile-high mountains or forge raging rivers, but I can tell you that God will help you through this pandemic and every other difficult situation that you face. Jesus said, "'I have told you all this so that you may have peace in me. Here on earth you will have many trials and sorrows. But take heart, because I have overcome the world'" (John 16:33 NLT). No matter what, remember that Jesus Christ will walk beside you, guiding you through each rough patch. Jesus Christ loves you more than you could ever imagine. Do not lose heart; He has already overcome every problem you will ever encounter. Instead of dwelling on the many questions of life, strive to "set your minds on things above" (Col. 3:2 NIV). When you focus on Jesus Christ, the tribulations in this world will fade out of view.
Although I cannot answer the question as to when the coronavirus pandemic will end, I can tell you where to find the answers to all of the questions plaguing your mind. Psalm 119:105 (NIV) says, "Your word is a lamp for my feet, a light on my path." When we read God's Word, He will show us the answers that we need. God wants to impart His wisdom, if we take time to listen to His still, small voice. May we all have a discerning heart and a listening ear when it comes to following the Lord's leading, not just about the COVID-19 crisis, but in every aspect of our lives.
No organization, government, or religion has all of the answers. Jesus Christ is our only eternal hope. He is the Son of the only living God. Unlike this ever-changing world, He is the same yesterday, today, and forever (Heb. 13:8). He is not only the answer for today's problems, but He is the answer for all of our tomorrows. Put your trust in Jesus Christ today!
By Jennifer Campbell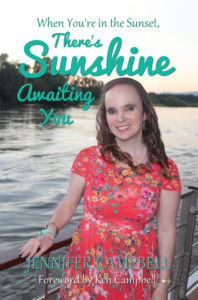 More about Jennifer Campbell:
Jennifer Campbell knows that God has a dream for her life. Whether she is on stage singing solo, singing with her dad as a duet, speaking at churches and other locations around the globe, or teaching English Language Arts at Suwannee Middle School, she knows God will always guide her footsteps in everything she does. She is grateful for the talents God has given her and she strives to use them for His glory every single day. God has blessed her with the ability to play the piano and drums. She has served as a Group Leader for Women of Faith as well.
Jennifer is a prolific writer, penning songs, writing an inspirational blog, and serving as a Feature Writer for SGN Scoops Digital Magazine, the first all digital Southern Gospel music magazine. She has written for SGN Scoops for over 20 years, including features on The Brooklyn Tabernacle Choir, Bill Gaither, Janet Paschal, Goodman Revival, Karen Peck and New River, The Whisnants, Canton Junction, The Hoppers, and many others. She was also honored to be able to write special tributes to Lari Goss and LaBreeska Hemphill.
Jennifer recently published her first book, an inspirational autobiography titled, When You're in the Sunset, There's Sunshine Awaiting You, which she hopes will inspire others through its message of hope. You can read a complimentary chapter by clicking this link, and you can also purchase a copy on Amazon. Already working on her second book, it is her prayer that God will give her the opportunity to publish many more books in His timing.
In addition, she has a food and travel blog at www.jennifersjourneys.net, where she featured William Jack Degel of Uncle Jack's Steakhouse and the Food Network show Restaurant Stakeout. Jennifer would love to have her own food and travel show one day.
(Excerpt from Jennifer Campbell's biography: http://www.jennifercampbell.net/biography.htm )
Did you know that you can receive the printed, full-color version of SGNScoops Magazine by subscription? Find out more 
HERE
.
Tags:
Answers
,
Christian interest
,
COVID-19
,
Faith
,
Jennifer Campbell
,
Jesus
Posted in
Christian interest
,
sgn scoops magazine
|
Comments Off

on Jennifer Campbell: The Answer for the World
Written by Staff on June 17, 2020 – 7:00 am -
Entertainer/actor Randall Franks releases songs of hope and faith
Multiple music hall of famer and former network actor Randall Franks releases a new musical collection – "Faith Will See Us Through" to radio through AirPlay Direct and to fans through Nimbit.
"Recent events within the United States moved me to bring forward this collection of songs – 'Faith Will See Us Through' which I hope and pray may encourage, inspire, and share the promise that the world's darkness cannot destroy who we are within ourselves and within our larger American community," Franks said.
"Striving for great goals is not a thing of the past, hoping for better is not a thing of the past, caring for others is not a thing of the past, we are those who are supposed to strive, share, hope and care for one another with God's love within our hearts, His lessons on our lips, and His deeds moving our hands and our feet to encourage the world."
Franks, who was selected as the first 2020 AirPlay Direct Evolution Grant recipient, released "Faith Will See Us Through" to radio through AirPlay Direct on June 1 and it rose to #2 on the Americana Global Album Charts within a couple of days and has held a steady at #3 with project singles charting in the top 20 in bluegrass, Christian music and Americana.
Radio may find his new album at www.AirPlayDirect.com/RandallFranks-FaithWillSeeUsThrough/
"I am so honored that thousands of radio presenters are able to find my recordings through AirPlay Direct and so many are using the songs to uplift their audiences," Franks said. "Lynda and Robert Weingartz shared an amazing opportunity with me. Now, I am also pleased that folks who care about what I do are able to download their own copies of the songs."
The new album is available for fans at www.Nimbit.com/RandallFranks.
Included in the collection is a new version of his 1990 radio single "You Better Get Ready" that helped raise his "Handshakes and Smiles" album to the top of the Christian music charts. He also included a new version of his 2000 song "God's Children," and the solo performances of the new songs "There's More Room Outside Than In," "When You Come Again" written with three-time Dove nominee Mark Wheeler, and "Heaven's the Place to Be" with Darrin Chambers. He also offers new solo recordings of "Building on Sand," and "Medals for Mother," while welcoming talented musicians and singers on "Precious Memories," "How Great Thou Art," "Purple Robe," and "I'll Shout and Shine."
Joining him on various songs are the Watkins Family – Judy, Lorie and Todd; Mountain Cove Bluegrass Band leader Cody Harvey; pianist Ryan Stinson; guitarist Butch Lanham; Tim Owens of the Old Time Preachers Quartet with Journey On – Bob and Josh Jenkins; and musicians Blake Young, Bill Everett, Mark Bramlett, Bill Burdette, and the late Faye Lewis and Barney Miller.
The Share America Foundation, Inc. and Crimson Records release benefits the Pearl and Floyd Franks Scholarship encouraging Appalachian youth in music. Additional donations to the Pearl and Floyd Franks Scholarship may be made at www.ShareAmericaFoundation.org.
The Appalachian singer and fiddler is a member of America's Old Time Country Hall of Fame, as well as the Independent Country Music, Atlanta Country Music; and Chamber Business Person halls of fame and is an International Bluegrass Music Hall of Fame Legend.
Franks, who appeared as "Officer Randy Goode" of TV's "In the Heat of the Night," scored two # 1 AirPlay Direct Global Albums in 2019 – "Americana Youth of Southern Appalachia" and "Christmas Time's A Comin'." He also and charted nine catalog albums in various genres and all his radio music links are at his AirPlay Direct Music Page: AirPlayDirect.com/RandallFranks
For more information about Randall Franks, visit http://randallfranks.com/. Find the Encouragers book series and recent recordings here http://www.randallfranks.com/store/ or on https://www.amazon.com/Randall-Franks/. 
Radio may download his latest album and other music:
www.AirPlayDirect.com/RandallFranks
www.AirPlayDirect.com/RandallFranks-FaithWillSeeUsThrough/
www.AirPlayDirect.com/RandallFranks-AmericanaYouthofSouthernAppalachia
Links on the web:
http://www.randallfranks.com/store/
http://www.imdb.com/name/nm0291684/
https://www.youtube.com/channel/UCDHsC33yZsDsB8wA0WC5PVw
https://www.facebook.com/RandallFranksActorDirectorEntertainer/
https://twitter.com/RandallFranks
https://www.instagram.com/randallfranksactor/
https://www.reverbnation.com/randallfranks
https://en.wikipedia.org/wiki/Randall_Franks
Share America Foundation. Inc.
http://shareamericafoundation.org/
Did you know that you can receive the printed, full-color version of SGNScoops Magazine by subscription? Find out more 
HERE
.
Tags:
Air Play Direct
,
Faith
,
gospel music
,
Hope
,
Hymns
,
Randall Franks
,
Southern Gospel Music
Posted in
announcements
,
artists
|
Comments Off

on Entertainer/actor Randall Franks releases songs of hope and faith
Written by Staff on June 13, 2020 – 6:40 am -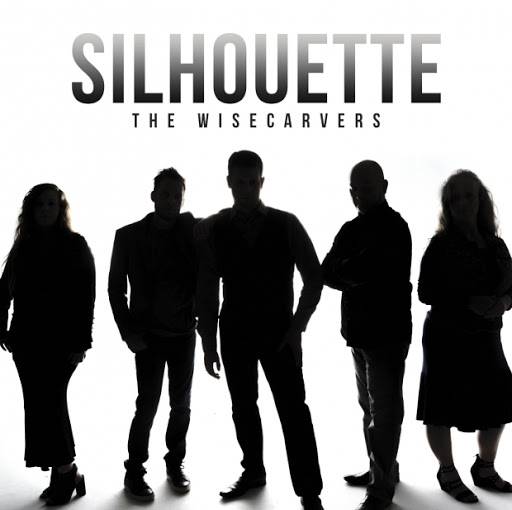 Beyond the Song: the Wisecarvers sing "Go Down Again" 
By Jantina Baksteen
I got in contact with Dustin Wisecarver of the Wisecarvers, a Southern gospel family group that consists of: Vince and Tammy, Chase and Kasie, and Dustin and Kaila. They tell us about their group and explain the background of "Go Down Again."
Jantina Baksteen: Please introduce your group to our readers. 
Dustin Wisecarver:  Mom and Dad got us started with a dream and a calling. So we'll start with them! Mom, Tammy, she can have you blessed, crying, and reaching for tissues before you know it. She has a powerful testimony of healing from cancer that has encouraged countless folks in their own battles with it. Dad, Vince, has a country style voice and some of the smoothest rhythm guitar you'll ever hear. There's nothing much he can't do. Above what you see on stage, he keeps the bus running and taught Chase and I to sing and play. Which leads to Chase my brother. He's our versatile powerhouse lead vocalist. He can go from power notes in ballads to the sweetest sincere moments that grab your heart. Chase has the gift to write songs that are so completely different than the norm. He sees things when he reads the word of God others miss and often you'll find that in his writing. Songs he's written such as "Turn Back Time," which is really the that first song that got us noticed in the Southern gospel world, will make even a saint cry and want to make sure their walk with the Lord is where it ought to be! His wife's name is Kasie and she is our prayer and faith warrior. Though she's not on the platform she's there with a kind word or can be found praying with folks at the altar. They have a little boy named Jake who, for about the past year, has started coming up and singing a little bit with us here and there. He's taking my "choo-choo" song, as he calls it, and playing his little harmonica and singing it. He turned four in February and is stealing the show. Then there's my wife Kaila. She's truly special and ever so anointed. She definitely holds me together and I couldn't do what I do without her. She's got the voice of an angel and looks like one too. She's very versatile in both the styles she can sing and write. She goes from peaceful worship moments to the big powerful songs that'll have you shoutin'. We have an awesome one year old named Whalen, who has totally changed our world. He's got a little smile and just like we prayed before he was born, he brings joy everywhere we go. Finally, I like to say, 'I'm just here.' I play a little harmonica. I write and sing a little bit. I just consider it a privilege to be surrounded by such an amazing family with such talent. I'm not worthy to be in their midst nor to work for the Lord, but I'm awful glad He called me, and He called me to where I am and who I am with.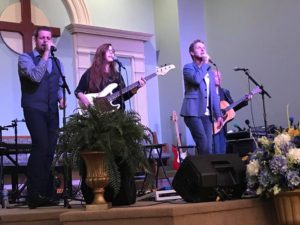 JB: When did you start to sing as a family group?
DW: We always sang in our home church, and would put on concerts at our family reunions. Chase and I grew up with aunts and uncles as our biggest fan base. They always flattered us and made us feel like we were big time. They would even tip! But then somewhere along the way, we felt God tugging at our hearts for more than just music. He said He had a job for us to do with our gifts, and in 2005, The Wisecarvers was officially born.
JB: I met you at first in 2016, at NQC, where you won the showcase and debuted on main stage that same evening. Tell us about that experience.
DW: Wow, the shock of actually having our name called in itself was unbelievable! I remember huge smiles at each other on that stage, as if our eyes said, "Wow! Can you believe where we are standing?"
Up until that point we had only been on one sided stages. NQC has this four sided stage and I remember us jokingly on the side asking each other, "Where do we go?" Then we were like, "No seriously, which side?"
One of my favorite things was coming off the stage, there were fans who knew us from our travels who were standing at their seats waving, giving us thumbs up, saying things like "Way to go!" We are awful thankful they keep inviting us back year after year!
JB: Did that experience give a boost to your ministry?
DW: It certainly did! It introduced us to many new friends. New doors were opened and dates added to the following year's schedule. There were also D.J.s who either hadn't heard us live, or hadn't even heard us at all, until that point. We are very thankful for that experience.
JB: I know you have a testimony in the song, "It Was Jesus," on the  "Armor" album. Please share about that.
DW: This is Momma's testimony. Twelve years ago she was diagnosed with Stage Four cancer and given only six to twelve months to live. God intervened and as the song states there was no chemo, no surgery, just  a whole lot of prayer and faith. God healed her and she is still alive and well, serving the Lord today, 100% cancer free. The song is also about things that can not be explained other than to say, "It Was Jesus!" Sometimes we get to those points in life where He is our only way out. We encourage those who might be in the most hopeless situations that there is still hope in Him.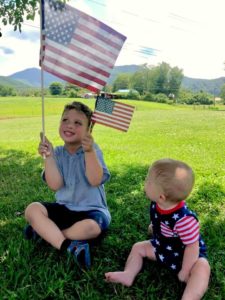 .JB: You have a CD out called "Sillouette."  When I checked the information on this album, I saw that your group penned all, or almost all, of the songs. Where do you get the inspiration to write?
DW: Sometimes inspiration comes from where we've been and what we're going through ourselves in those moments. Those songs go back to what God is doing in our lives or trying to teach us personally. It's always surprising when you put those songs out, how many other people happen to relate so closely to your message. Then, that inspires more songs because you realize that people need to hear what God has done for us, letting them know He can do the same for them. There are songs that are also birthed straight out of a scripture from the word of God. Then there are those you just start writing that seem to come out of nowhere, but it's the Holy Spirit giving you something the people need to hear. In all those scenarios, the short answer would be, "God!"
JB: You launched a song to radio that's called, "Go Down Again." Can you share the message of that song?
DW: If God said it, it will happen! It doesn't matter what circumstances or people say, God's promises are true and will come to pass because God cannot lie. Naaman was told to go dip in Jordan seven times. The song asks the question of whether Naaman might have gotten discouraged on times one through six with no partial healings or signs, just the promise. The song shifts to our personal lives with things we pray about. Sometimes we don't have signs. Sometimes there's no evidence that our prayers will be answered. All we have are the promises in God's word and that's enough! The song defines faith and is intended to encourage people to not waiver in theirs!
JB: Kaila wrote this amazing song. How did that came about?
DW: A lot of times songs have an amazing story about how they developed or the journey to the final lyrics, but with "Go Down Again," Kaila said it kind of just happened. The Lord gave her the words, the melody, it all came together from very personal experiences but not without some hesitation. At one time, she wasn't even sure if anyone would like the song or understand what she was trying to say. But once we got in the studio and started to record, we knew it was something special. The enemy was just fighting to keep the message from being heard.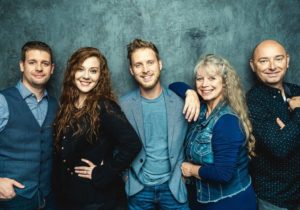 JB: What is it to travel on the bus with the entire family and with the two little boys, Jake and Whalen?
DW: Oh, those two are the life of the party! They keep us laughing and smiling the whole time. It's been fun to watch them begin their lives this way. Jake's a smart little guy. He knows that bus inside and out. He is always eager to help and wants to work hard for Jesus. Whalen is just taking it all in. He's just getting to where he can move around and getting harder to keep up with. The best part, we get to all do something we love to do together as a family.
JB: What is ahead for you in 2020?
DW: Well, we are writing new songs for a new project. Nothing is scheduled yet, but we have a few that are coming along nicely. We are also on pace to have our busiest year to date. God is definitely opening up new doors!
JB: Where can we find you on the web?
DW: You can visit our website, www.thewisecarvers.com, and also find us on all major social media platforms – Facebook, Instagram, and Twitter!
JB: What is your desire for your ministry?
DW: I want to be more effective. I want a double portion. Above all, I want to see Christ high and lifted up!
We hope you will enjoy hearing the Wisecarvers sing "Go Down Again:"
Thanks to Dustin Wisecarver for sharing your family ministry with SGNScoops. God's blessings and guidance for your ministry in the days and months ahead.
Did you know that you can receive the printed, full-color version of SGNScoops Magazine by subscription? Find out more 
HERE
.
Tags:
Beyond the Song
,
Faith
,
Go Down Again
,
God
,
gospel music
,
Prayer
,
Southern Gospel Music
,
The Wisecarvers
Posted in
artists
,
Beyond the Song
|
Comments Off

on Beyond the Song: Wisecarvers sing "Go Down Again"
Written by Staff on June 9, 2020 – 1:00 pm -
Genesis 18: 1-15 (NIV)
The Lord appeared to Abraham near the great trees of Mamre while he was sitting at the entrance to his tent in the heat of the day. Abraham looked up and saw three men standing nearby. When he saw them, he hurried from the entrance of his tent to meet them and bowed low to the ground. He said, "If I have found favor in your eyes, my lord, do not pass your servant by. Let a little water be brought, and then you may all wash your feet and rest under this tree. Let me get you something to eat so you can be refreshed and then go on your way – now that you have come to your servant." "Very well," they answered, "do as you say." So Abraham hurried into the tent with Sarah. "Quick," he said, "get three seahs of fine flour and kneed it and bake some bread." The he ran to the heard and selected a choice, tender calf and gave it to a servant, who hurried to prepare it. He then brought some curds and milk and the calf that had been prepared, and sat these before them. While they ate, he stood near them under a tree. "Where is your wife, Sarah?" they asked him. "There, in the tent" he said. Then the Lord said, "I will surely return to you about this time next year, and Sarah your wife will have a son." Now Sarah was listening at the entrance of the tent, which was behind him. Abraham and Sarah were already old and advanced in years, and Sarah was past the age of childbearing. So Sarah laughed to herself as she though, "After I am worn out and my master is old, will I now have this pleasure?" Then the Lord said to Abraham, "Why did Sarah laugh and say, 'Will I really have a child, now that I'm old?' Is anything too hard for the Lord? I will return to you at the appointed time next year and Sarah will have a son." Sarah was afraid, so she lied and said, "I did not laugh." But he said, "Yes, you did laugh."
I have been so guilty of having Sarah's limited point of view and trying to make decisions based on my circumstances. Being so close and intermingled in situations have prevented me from trusting in the unseen, mighty hand of God.
Faith can be hard. It can be extremely difficult when you do not know how something can possibly turn out for the good. If you are anything like me, you have had many thoughts like, "Will God do that for me? I mean, I know he did it for Abraham, Isaac, Jacob, and so many more during the days of the Bible. I also know he has done things for mom, dad, and so many others. But, will he actually do something for me?"
Again, let me just reiterate, faith can be hard. As a woman, I cannot imagine what Sarah thought when she heard the news regarding Isaac. I very well may have laughed, as well, if I heard I would be having a child at the age of 90. Looking at the entire truth of Abraham and Sarah, we find Sarah still had lingering doubt. This is proven through her actions. Genesis, chapter 15, teaches that God had already promised Abraham decedents that would be as numerous as the stars in the sky.
However, apparently, Sarah felt she needed to "help" God with his promise; therefore, she gave her servant to Abraham that he may have heirs. And, guess what? Her actions caused so much hatred, anger, jealousy, and heartache.
Sarah's intentions were good. However, if she would have trusted in God and believed his word, so much negative may very well have been avoided. Can you relate to wanting to know what will happen next? Do you ask yourself, "How will this problem be fixed? Does God really care about me and my situation? Am I important enough to God that he will intervene? Does God really know what is going on in my life and how I really feel?"
If you are breathing, I think it is safe for me to say you have asked yourself these questions. I have asked these questions many times and each time I have been reminded that God has a specific purpose for me. God is not a man, neither the son of man that he should repent. What he says will be, will be…..and that's a fact, Jack!
I am so very thankful that we only need faith the size of a mustard seed. God's love for me and you is not conditional on our belief. It is who he is. My God loves me even when I can't love myself. And, he reminds me very often that I am fearfully and wonderfully made. God created me, Amy Duncan, exactly the way he wanted Amy Duncan to be. He gave me specific talents for Amy. He gave me a specific voice for Amy. He gave me specific physical characteristics for Amy. He gave me a specific personality for Amy.
God made me, he sustains me, and he will provide for me. He loves me, he cares for me, and he extends great mercy and grace for me. As my mother often tells me, "God can see further than the end of my nose." When my vision is limited and my faith is weak, just like Sarah's, I can still trust that God is the God of all things, including the things that are important to me.
Psalm 139: 13-16 (NIV)
For you created my inmost being; you knit me together in my mother's womb. I praise you because I am fearfully and wonderfully made; your works are wonderful. I know that full well. My frame was not hidden from you when I was made in the secret place. When I was woven together in the depths of the earth, your eyes saw my unformed body. All the days ordained for me were written in your book before one of them came to be.

Jeremiah 29: 11 (NIV)
"For I know the plans I have for you," declares the Lord, "plans to prosper you and not to harm you, plans to give you hope and a future."
So, as for me, I will pray God will help me to continue to laugh, but laugh with joy and not with doubt. For my God is able to provide all of my needs according to his riches. I am loved beyond all measure, beyond belief, and beyond understanding. And, I am so glad I can say, "I am my beloved's, and my beloved is mine."
Much love and may God richly and abundantly bless you.
By Amy Duncan
Amy Duncan was raised in a conservative Christian home, being one of two children of Reverend Grant and Shelia Duncan. She and her sister were on the stage singing as soon as they were old enough to hold a microphone. This legacy continues to be passed on through Amy to her three sons.  
A former member of the 'Riders, Amy continues to sing and has also taken on several speaking engagements. She continues her ministry through writing articles, speaking at revivals, conferences, and one-on-one counseling.  She has recently signed with Green Family Ministry Promotions and will be sharing the love of Christ wherever the doors may open.  
Amy has also signed with Holland Management Productions (HMP) as a model. Understanding that beauty is not standard, it is Amy's desire to express to women that we are all created in the image of God and are beautiful in his sight.  
More on Amy Duncan HERE.
Did you know that you can receive the printed, full-color version of SGNScoops Magazine by subscription? Find out more 
HERE
.
Tags:
Amy Duncan
,
Faith
,
Jesus
,
Laughing
,
trusting God
Posted in
Devotionals
,
sgn scoops magazine
|
Comments Off

on Amy Duncan is Laughing
Written by Staff on May 21, 2020 – 3:32 pm -

This was my prayer this morning… by Kevin Pauls
Today God…I first want to acknowledge your provision. I really feel awkward when people say "God is in Control" – that leads me to believe you are in control of this chaos. I believe you are in ultimate control, but that does not mean micro managing the world or our lives. In simple terms…I do not think you caused this or any other tragedy…but I firmly believe you are in this with me! Standing, holding, encouraging…loving me through this entire episode.I never want to pretend I know things that are un-knowable. We have a book full of stories about God and the interaction between the Jewish People and Yahweh. We have letters and encounters about the life of Jesus, we have first hand accounts of the death and resurrection of Jesus, we have life lessons and we have the the words of Jesus…and so much more that point us to knowledge that Jesus Christ is the Saviour of the world…
Somehow, Jesus is the divine; was human enough to understand our plight and divine enough to save us. I do not understand this at all. However, this understanding guides my life and guides everything I do.
However, this beautiful book we call the Bible does not clearly allow us to understand all the inner workings of the world and how God interacts with His creation…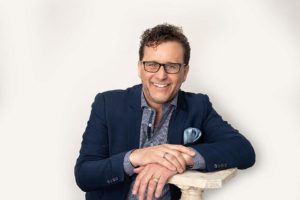 So, I say all that to simply tell you I do not know exactly how God works. But I am confident he does.
That confidence allows me to have hope for the future. That confidence allows me to have peace in the midst of the storm.
I do not need to know the inner workings of the universe because I know the one who is charge and I trust him!
Today, I simply rest in that trust!
By Kevin Pauls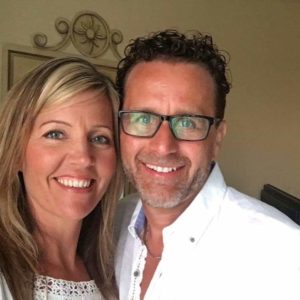 More About Kevin Pauls
Kevin Pauls is best known for two things – his powerhouse vocals and his unbridled optimism.  Kevin cut his teeth on gospel music and over the years has delightedly shared the stage with many of his musical heroes: Gaither Vocal Band, Michael English, Russ Taff, Steve Archer, and Steven Curtis Chapman. He's performed an eclectic array of musical styles – from popera to southern gospel to hard rock. In short, Kevin loves to sing almost as much as he loves chicken wings. Find out more
HERE
.
Tags:
Christian life
,
COVID-19
,
Devotional
,
Faith
,
Kevin Pauls
,
trusting God
Posted in
Christian interest
,
special feature
|
Comments Off

on Kevin Pauls: Trust – a prayer for today
Written by Staff on April 6, 2020 – 9:01 am -
I sit on my back porch, listening to the birds, chatting and going about their daily lives. I can hear my neighbors working in their yards, taking advantage of this beautiful day. On the surface, nothing seems to be out of the ordinary. I can hear cars driving by and lawnmowers running. If you didn't know that we were suffering from a pandemic at this moment, you couldn't tell that the world was confined to their homes.  
I almost feel like a bear that has been in hibernation. The last time we were out and things felt somewhat normal, it was cold, and today I step outside, and the warmth of spring is enveloping me, giving me hope as I sit and converse with my savior about what my future holds.  
I am reminded of the scripture in Philippians 4, one of my favs, vs. 8 "And now, dear brothers and sisters, one final thing. Fix your thoughts on what is true, and honorable, and right, and pure, and lovely, and admirable. Think about things that are excellent and worthy of praise." (NLT)
I learned many years ago while going through a challenging time to put this scripture into action. 
I have been accused of not being practical in certain circumstances and that there is a fine line between faith and foolishness. When I married my husband over 30+ years ago, I was a new Christian and was utterly and totally committed to living my life for Jesus. I had no idea what it meant to be in the ministry. I had no idea what it meant to be musical, but because of my covenant relationship with Chuck, we began a journey of living by faith.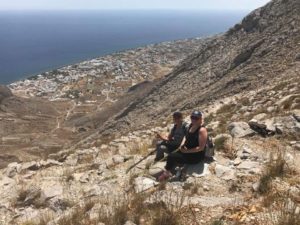 It has been a crazy roller-coaster of a ride, but it has taken us places that I never dreamed I would go. I have served and met people that were so different than me, and I have learned that God's love is more significant than the four walls of my church. 
So many memories flood my mind, even writing this, too many to share. But, I have learned how critical listening to God is, when the world is so full of loud voices telling a particular narrative. Your safety resides in Him and not in this world. Your provision comes from Him and not in your job. Your joy lies in Him and not in your circumstances. 
Honestly, so far, through this crazy time in our history, I have had more peace than I have known in a long time. I'm not saying that I haven't gotten stir crazy or felt depressed. I told a friend just the other day that I had felt as if I had been in training for this for a long time.  
I believe that verse 6 in Philippians 4 gives us a great key. "Don't be pulled in different directions or worried about a thing. Be saturated in prayer throughout each day, offering your faith-filled requests before God with overflowing gratitude. Tell him every detail of your life." (TPT)
Tell him every detail of your life! If you are afraid, tell him; if you hate someone, tell him; if you are angry with him for letting you down, tell him. And then allow yourself to listen. It may not be immediate, but He will give you answers or strategies to make it through.  
God cares about you and your life. He designed each one of us in a specific unique way, and we are designed to operate in that unique way. When we follow him and learn to become the person he has created us to be, we will see great victories and miracles in our lives. 
I can only share the stories of my journey to help others understand this, but I would challenge you to sit alone with God and think about your own journey. Where has He shown up? When has he broke through the dark clouds of your storms and shined His light of love?
Let me give you some practical tips on how to do this. First, find a quiet place, and still your mind. Secondly, see God smiling at you. Whatever your image of God, that image is smiling at you. Then just sit as he smiles and know that He loves you so much. Now just listen….
During this time of uncertainty, remember to fix your thoughts on what is true, and honorable, and right, and pure, and lovely, and admirable.  There have been so many of them. People coming together like never before. Prayers being lifted for not only our county but our world. Revival is breaking out! 
Seeing these things happen, I am reminded of the prayers we as the church prayed many years ago. We are seeing them unfold right before our eyes.  
Your focus can be on the sickness, and the fear that comes with it or your focus can be on our great big God and how He is moving during these crazy chaotic days.
By Selena Day
Selena Day is a motivational speaker and is available to speak at your conference or event.  You may contact her at selenaday@me.com http://www.queenliving.org  http://facebook.com/queenismsbyselenaday. Photographs courtesy of Selena Day.
Did you know that you can receive the printed, full-color version of SGNScoops Magazine by subscription? Find out more 
HERE
.
Tags:
Chuck Day
,
Faith
,
God
,
Selena Day
,
Uncertainty
Posted in
Devotionals
,
sgn scoops magazine
|
Comments Off

on Selena Day: Faith in Uncertainty
Written by Staff on August 21, 2019 – 9:34 am -
By Jantina de Haan-Baksteen
Once again, I had the pleasure of doing an interview for a Beyond the Song article, and this time I talked with Donna Journey of the Journeys.
They recently released a video of the song 'Looking More Like Your Father." That production made me want to get them for this edition of Beyond the Song.
Jantina: Please share a short introduction of your singing Career as The Journeys.
Donna Journey: The Journeys started their ministry in 2012, after realizing that (our) son Ben, who had been diagnosed with Autism at the early age of 2 had taught himself to play guitar. (I) had sung all my life with my family and other groups but decided it was time to come off the road and care for Ben. I began to notice Ben's love for music and encouraged him to explore that love.
In 2011, Ben taught himself, without any lessons, to play the guitar. A friend of the family's helped Ben with timing. In 2012, they recorded their first CD and started accepting appointments to sing and play in local churches.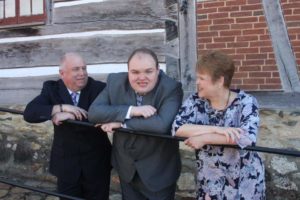 Jantina:What year did you start as a duet?
Donna: We started to become a duet in 2012, myself together with Ben who takes the instrumental part of the ministry, playing the gitar or the piano.
Jantina: Can you share your testimony?
Donna:When Ben was diagnosed with Autism in 1996, we felt like our world was torn apart. We couldn't even begin to know how God would use this test as a testimony for our family. Doctors told us that Ben would not be able to communicate with us or function socially in society. But God had another plan! 
And now we are traveling in 14 different states and sharing hope with families with special needs children.
We think it is safe to say that God is in control.
Ben now plays keyboard, piano, drums, bass guitar, acoustic guitar and is leaning banjo. Ben has played on all three of our albums.
Jantiy: Tell us about the latest release to radio?
Donna: We just got finished making a video with our current release to Radio, "Looking More Like Your Father," written by Carolyn Connor.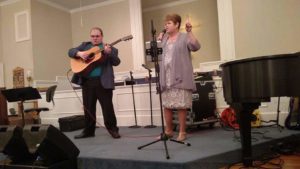 Jantina: What is the message of this song?
Donna: This song has been a blessing to so many people. It talks about looking like your earthly Father, but then states how we all are to strive to look like our Heavenly Father every day. This song is on the SGNScoops Country Gospel and Southern Gospel Chart, Magazine charts.
Jantina: What is the horizon for the Journeys?
Donna: We are looking forward to going back in the studio within the next year to record our fourth project with Chapel Valley Recording, and looking forward to sharing our ministry in many other states next year.
Jantina:Where can they find you on the web?
Donna: They can find us on the web at www.thejourneysgospel.net 
You can also purchase our music on all major media markets.
Thank you to the journeys for sharing the song with us. We hope you travel safely on your journey.
We hope all our readers enjoy the following song, by the Journeys, entitled, "Looking More Like Your Father."
For more Gospel music features read the latest SGNScoops Magazine HERE.
Download SGNScoops Magazine In PDF
Here
Find SGNScoops Magazine On Facebook
Here
Listen To Todays Gospel Music
Here
Tags:
autism
,
Beyond the Song
,
Faith
,
gospel music
,
Jesus
,
Southern Gospel Music
,
The Journeys
Posted in
artists
,
Beyond the Song
|
Comments Off

on Beyond the Song: the Journeys sing "Looking More Like Your Father"