Written by Scoops Staff on September 25, 2009 – 11:56 am -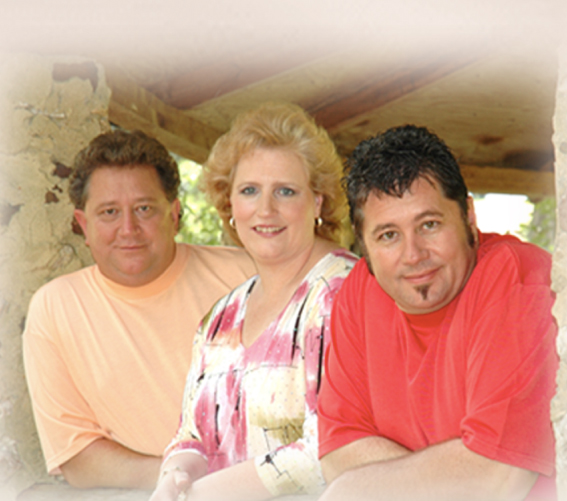 GASTONIA, N.C. – The Pathfinders' two latest singles have proven to be favorites among listeners of Southern Gospel radio.
The group has scored both the #1 and #2 positions on the popular GospelMusicTimes.com Top 100 Fan Chart. The group's current single, "On the Authority," is currently sitting at #1, while their previous single, "Breath That Gives Me Life," holds on to the #2 spot.
Dawn McGuire of The Pathfinders said, "We are so ecstatic to have not one – but two of the fan's favorite songs at radio. Both of these songs have done very well for us, and we are so appreciative to everyone who voted for us this past week.
The GospelMusicTimes.com Top 40 Fan Chart is the only chart in the Southern Gospel community that is determined solely by votes from fans of the genre.
"We are so moved by this," mentioned Dearl Lemons of The Pathfinders. "God has richly blessed our ministry this year, and this is just another way that He has shown His goodness to us."
For more information on the GospelMusicTimes, visit http://www.gospelmusictimes.com .
In addition, "On the Authority" is currently charting at #32 on the SoGospelNews.com Top 40 Weekly Chart and #85 on the August issue of the Gospel Music News Top 100 chart. The song is also in regular rotation on the Solid Gospel Network.
"On the Authority," the group's current single, was written by Bill Gaither, Suzanne Gaither Jennings, and Woody Wright. "Breath That Gives Me Life" was written by Beverly Sapp. Both singles can be found on The Pathfinders' latest release, Mercy Answered. The album's first two singles, "I Don't Sail Alone" and "Gabriel," charted on both the Singing News Top 80 and SoGospelNews.com Top 40 Weekly Chart.
More information on The Pathfinders as well as ordering information of Mercy Answered can be found at http://www.thepathfinders.com .
To visit The Pathfinders' MySpace, long on to http://www.myspace.com/thepathfinderstrio/.
Tags:
artists
,
charts
,
pathfinders
Posted in
artists
|
Comments Off

on The Pathfinders Occupy Top 2 Positions on GospelMusicTimes.com Top 100 Fan Chart